---
Samsung Heirs Lee Family Pledges $13 Billion of Shares to Pay for $10.7 Billion Inheritance Tax Bill
27th November 2021 | Hong Kong
Samsung heirs, the Lee family, has pledged $13 billion of shares of Samsung and affiliates in the family plan to pay for $10.7 billion of inheritance tax billion. In October 2021, the Samsung heirs have signed a trust agreement with the largest bank in Korea Kookmin Bank to sell $1.8 billion of Samsung Group affiliates' shares to pay for their $10.7 billion inheritance tax from $22 billion estate. The heirs and family of Samsung including current Vice-Chairman of Samsung Electronics Lee Jae-Yong, will be paying inheritance tax of around $10.7 billion (12 trillion won) for inheriting around $22 billion estate from the late Samsung Chairman Lee Kun-Hee who died in October 2020. South Korea has one of the world's highest inheritance tax rates with tax rate at 50%, and more if the estate has a controlling interest in a company.
" Samsung Heirs Lee Family Pledges $13 Billion of Shares to Pay for $10.7 Billion Inheritance Tax Bill "
Web links may be disabled on mobile for security. Please click on desktop.


Filing & Trust Deal to Sell Samsung Shares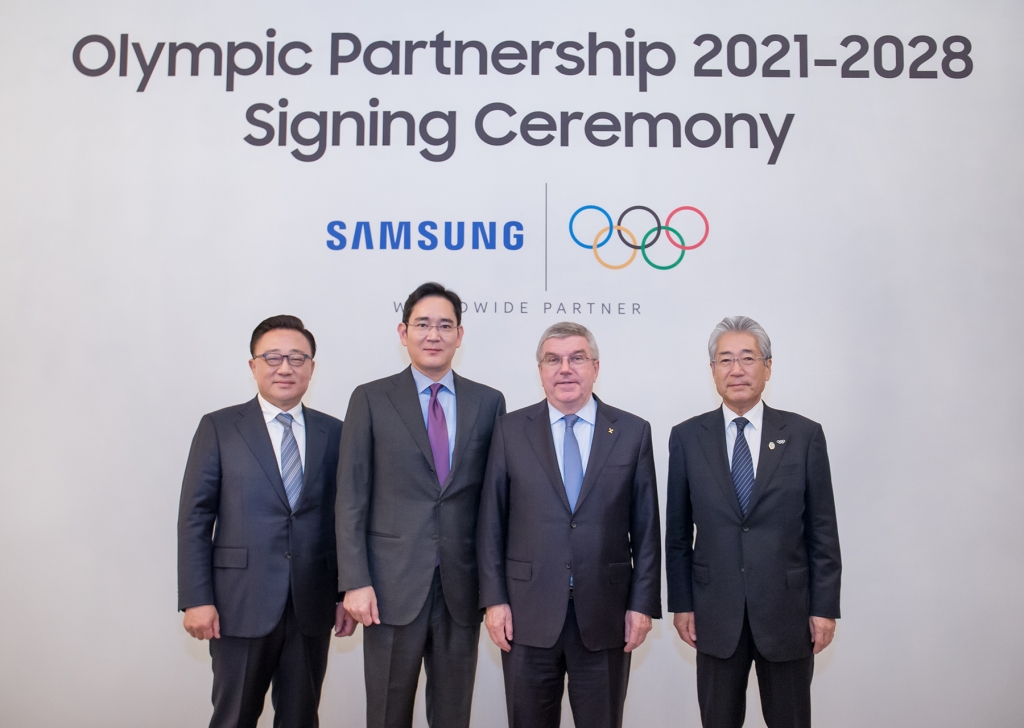 Korea Economic Daily: According to Samsung Electronics Co. and the company's public filing to the Financial Supervisory Service (FSS) on Oct. 10, the deceased chairman's wife Hong Ra-hee and two daughters Lee Boo-jin and Lee Seo-hyun signed a trust deal with the country's leading Kookmin Bank of the KB Financial Group to sell shares of the Samsung affiliates including the electronics unit.
Related:
Scroll Below for Sign Up / Contact Us Form
Web links may be disabled on mobile for security. Please click on desktop.





---
Caproasia.com
| The leading financial website for investment managers, professional investors, UHNW & HNW investors and advisors to institutions, billionaires, UHNWs & HNWs.
Covering capital markets, investments and private wealth in Asia. How do you invest $3 million to $300 million? How do you manage $20 million to $3 billion of assets?
Caproasia
is a financial information technology co. founded in 2014. We have 4 businesses in Media, Information, Services and Technology. We created 3 solutions: Membership, Events & Platforms to drive investment decisions in Asia through information, services, technology & people, that impact economies, societies & people. Our Mission: Driving the future of Asia For 2022 Investment Day: mail@caproasia.com For Family Office, Professional Investor, HNW Investor Events: mail@caproasia.com For Membership, Events, Networking, Roundtable, Summits: mail@caproasia.com For Investment Relations Network: mail@caproasia.com For Platforms, Media Kit, Advertising, Campaigns, Partnerships: angel@caproasia.com For press release: press@caproasia.com For all other enquiries: mail@caproasia.com
---
Sign Up / Contact Us
Caproasia | Get Ahead in 60 Seconds. Join 10,000 +
Caproasia | Driving the future of Asia
a financial information technology co. since 2014
---
Caproasia Users
Manage $20 million to $3 billion of assets
Invest $3 million to $300 million
Advise institutions, billionaires, UHNWs & HNWs
Learn More | Caproasia Users
Caproasia Platforms | Join 10,000 Investors & Advisors
Monthly Networking & Roundtables:
Membership | Join a Powerful Network:
Family Office Programs:
Caproasia Summits:
Special Coverage