Caproasia.com | The leading source of data, research, information & resource for financial professionals, institutional investors, professional investors and private investors (UHNWs, & HNWs). Covering capital markets, investments and private wealth in Asia. How do you invest $3 million to $300 million? How do you manage $20 million to $3 billion of assets? This site is for accredited investors, professional investors, investment managers and financial professionals only. You should have assets around $3 million to $300 million or managing $20 million to $3 billion.
---
Credit Suisse Appoints Francesco De Ferrari as CEO of Wealth Management & Private Bank, Announces New Leadership
17th December 2021 | Hong Kong
Credit Suisse, the Swiss banking group managing more than $4 trillion of assets, has appointed Francesco De Ferrari as CEO of Wealth Management (Includes Private Bank), interim CEO of Europe, Middle East and Africa (EMEA) region and to the Executive Board with effect from 1st January 2022. Francesco De Ferrari, who is rejoining Credit Suisse after leaving in 2018 and last held the role of Head of Private Banking APAC & CEO of South East Asia & Frontier Markets, will report to Group CEO Thomas Gottstein. Credit Suisse also announced senior leadership appointments globally, including Helman Sitohang as CEO of Asia-Pacific, André Helfenstein as CEO Switzerland, Christian Meissner (CEO of the Investment Bank) as CEO of the Americas region, Mark Hannam as Head of Internal Audit, Philipp Wehle (CEO of International Wealth Management) as CFO of Wealth Management & Head Client Segment Management Global Wealth, David Wildermuth as Chief Risk Officer, Joanne Hannaford as Chief Technology & Operating Officer and Christine Graeff as Global Head of Human Resources. View: Credit Suisse Executive Board
" Credit Suisse Appoints Francesco De Ferrari as CEO of Wealth Management & Private Bank, Announces New Leadership "
Credit Suisse in 2022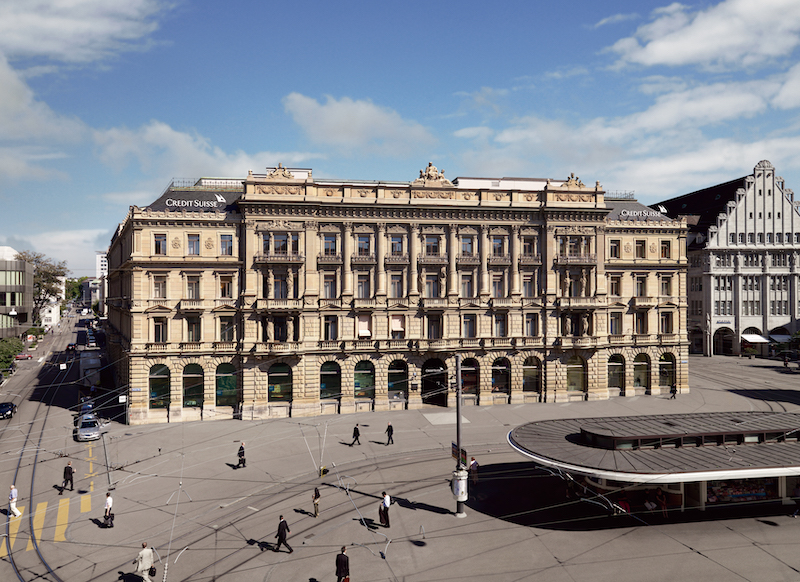 From 1st January 2022, the Group will be organized into four business divisions – Wealth Management, Investment Bank, Swiss Bank and Asset Management – and four geographic regions – EMEA, Americas, Switzerland and APAC. The new appointments are in line with the Group's new strategy and organizational structure, as announced in November 2021, which is designed to move Credit Suisse to a matrix organization to allow for the best possible implementation of the strategy of strengthening, simplifying and investing for growth.
Business divisions:
Wealth Management – Francesco De Ferrari
Investment Bank – Christian Meissner
Swiss Bank – André Helfenstein
Asset Management – Ulrich Körner
Geographic regions:
EMEA – Francesco De Ferrari (ad interim)
Americas – Christian Meissner
Switzerland – André Helfenstein
APAC – Helman Sitohang
Francesco De Ferrari, Credit Suisse CEO of Wealth Management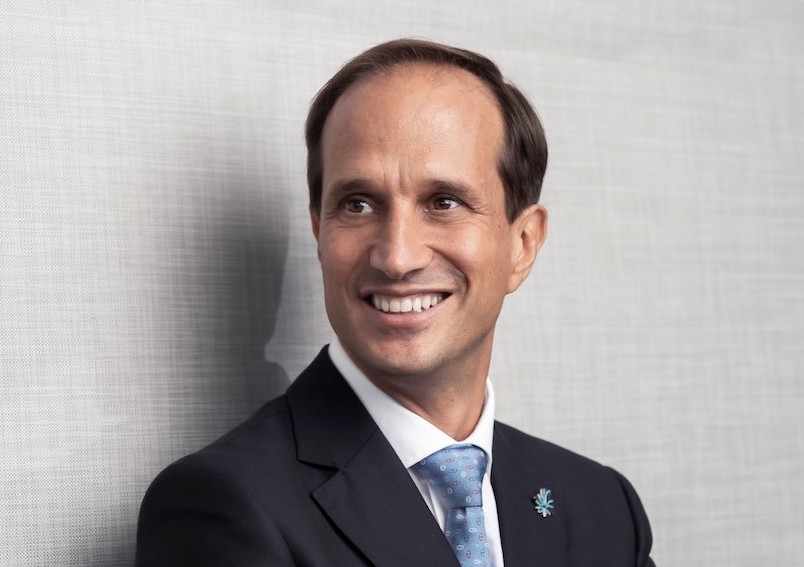 Francesco De Ferrari is joining Credit Suisse from AMP Ltd., where he was CEO from December 2018 to June 2021, overseeing a portfolio of businesses ranging from life insurance to asset management products, pensions and banking, as well as joint ventures across China and the US. Previously, he worked for Credit Suisse Group from 2002 to 2018, and he held a number of senior roles including Head of Private Banking APAC and CEO of South East Asia and Frontier Markets. Between 2008 and 2011, Francesco De Ferrari held the role of CEO Private Banking Italy, after previously serving as Business Chief Operating Officer for Private Banking EMEA. Between 2002 and 2006, he held various roles at Credit Suisse in Italy including Chief Operating Officer for the country. Between 1990 and 2001, he worked for various companies such as Nestlé and McKinsey in different roles.
Francesco De Ferrari holds an MBA from INSEAD as well as a BA in Economics and International Business from the New York University Stern School of Business. He will be based in Zurich and will report directly to Group CEO Thomas Gottstein.
Credit Suisse Board
Credit Suisse Members of the Group Board of Directors as Chairs of the respective subsidiary and regional Boards, effective from January 1, 2022:
Juan Colombas – Credit Suisse Bank (Europe), S.A.
Christian Gellerstad – Credit Suisse (Schweiz) AG
Blythe Masters – Credit Suisse Holdings (USA), Inc.
Richard Meddings – Credit Suisse International and Credit Suisse Securities (Europe) Ltd. (in the UK)
Kai Nargolwala – Credit Suisse Asia Pacific
Ana Paula Pessoa – Credit Suisse Brazil
António Horta-Osório, Chairman of the Board of Directors:
"I am delighted to welcome Francesco to his new role. He joins with an impressive track record and a profound knowledge of Credit Suisse and the industry, reinforcing our Executive Board at this critical junction in our journey. He will undoubtedly play a crucial role in delivering on the Group's new strategy, towards a much stronger, more client-centric bank, with leading global businesses and regional franchises. Risk management will be at the core of all our actions, with the Board of Directors and the Executive Board together driving a culture that reinforces the importance of accountability and responsibility across the entire bank. At the same time, I would also like to thank Lydie and Philipp for their excellent contributions to the bank in their respective roles over such a significant period of time."
Thomas Gottstein, Group CEO: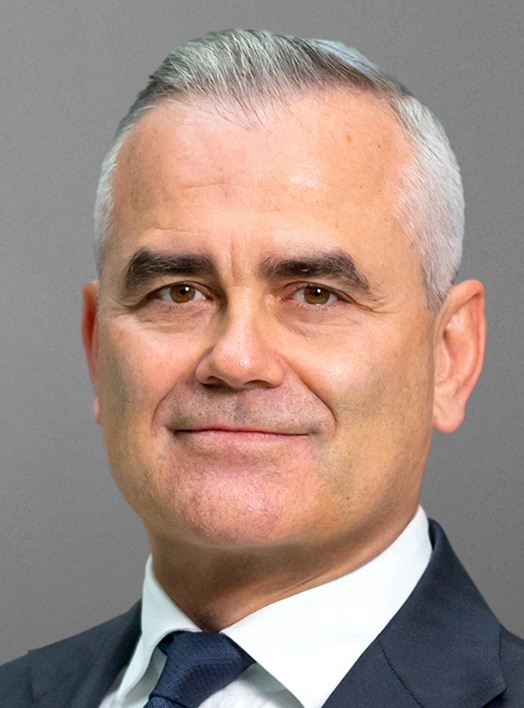 "We are delighted to welcome Francesco back to Credit Suisse as CEO of the global Wealth Management division. As we look to build on our existing strengths and accelerate growth in key strategic business areas, Francesco brings over 24 years of experience in wealth management, asset management and investment banking, thereof 17 years in executive roles at Credit Suisse across the Asia Pacific and EMEA (including Switzerland) regions. He will also ensure an orderly implementation of the new business structure in his ad interim role as CEO of the EMEA region.
With these appointments, as well as the appointment of Christian as CEO of the Americas region, the bank's new divisional and regional structure is now complete and I am looking forward to working with all my Executive Board colleagues on executing our new strategy from January 1, 2022. I would like to thank Lydie, who worked in global roles across the firm and ultimately launched and led SRI. She will leave an indelible mark on the organization and with our clients. Spearheading programs like the Global Women's Financial Forum and Sustainability Week, she has enabled our clients and employees to participate in our efforts to become a more inclusive and sustainable firm. She is a champion of diversity and a trusted colleague. We look forward to working with Lydie through the transition period and wish her well for the future.
At the same time, I would like to expressly thank Philipp for his contribution in driving Wealth Management growth for Credit Suisse over the past years. Under his leadership, we have made significant progress in establishing the bank as one of the world's leading wealth managers with market-leading franchises in UHNW and HNW. We are fortunate and privileged to be able to count on Philipp's continued support in his new role."
Credit Suisse
Credit Suisse is one of the world's leading financial services providers. Our strategy builds on Credit Suisse's core strengths: its position as a leading wealth manager, its specialist investment banking capabilities and its strong presence in our home market of Switzerland. We seek to follow a balanced approach to wealth management, aiming to capitalize on both the large pool of wealth within mature markets as well as the significant growth in wealth in Asia Pacific and other emerging markets, while also serving key developed markets with an emphasis on Switzerland. Credit Suisse employs approximately 49,950 people. The registered shares (CSGN) of Credit Suisse Group AG, are listed in Switzerland and, in the form of American Depositary Shares (CS), in New York. Further information about Credit Suisse can be found at www.credit-suisse.com.
Data Release
Caproasia Platforms:
Caproasia Events & Coverage:
---
Caproasia.com | The leading financial website for financial professionals, professional investors and HNW investors. Covering capital markets, investments and private wealth in Asia. How do you invest $3 million to $300 million? How do you manage $20 million to $3 billion of assets? Quicklinks: Caproasia Access | TFC | Caproasia | Jobs
Join 14,000+ leading financial professionals and professional investors in Asia. Stay ahead of your peers & competition. For press release, email to press@caproasia.com For editorial, media kit, listing on TFC, events, seminars or research & data services, email to mail@caproasia.com
---