Caproasia.com | The leading source of data, research, information & resource for financial professionals, institutional investors, professional investors and private investors (UHNWs, & HNWs). Covering capital markets, investments and private wealth in Asia. How do you invest $3 million to $300 million? How do you manage $20 million to $3 billion of assets? This site is for accredited investors, professional investors, investment managers and financial professionals only. You should have assets around $3 million to $300 million or managing $20 million to $3 billion.
---
Tencent to Give $16 Billion of JD Shares to Shareholders
24th December 2021 | Hong Kong
Tencent has filed to Hong Kong Exchange (HKEX) to give $16 billion of JD.com Inc shares as a one-time dividend to shareholders, reducing most of its shareholding in China's 2nd largest E-commerce company. The filing came after months of China crackdown on China technology companies for anti-monopolistic behaviours. With the filing, Tencent will reduce its holding by 86.4% (457 million Class A shares), and will no longer be JD.com Inc largest shareholder with just over 2% of shareholding. JD.com founder Richard Liu will be the largest shareholder with 13.9% and Walmart will be the 2nd largest shareholder with 9.3% stake.
" Tencent to Give $16 Billion of JD Shares to Shareholders "
Official Statement: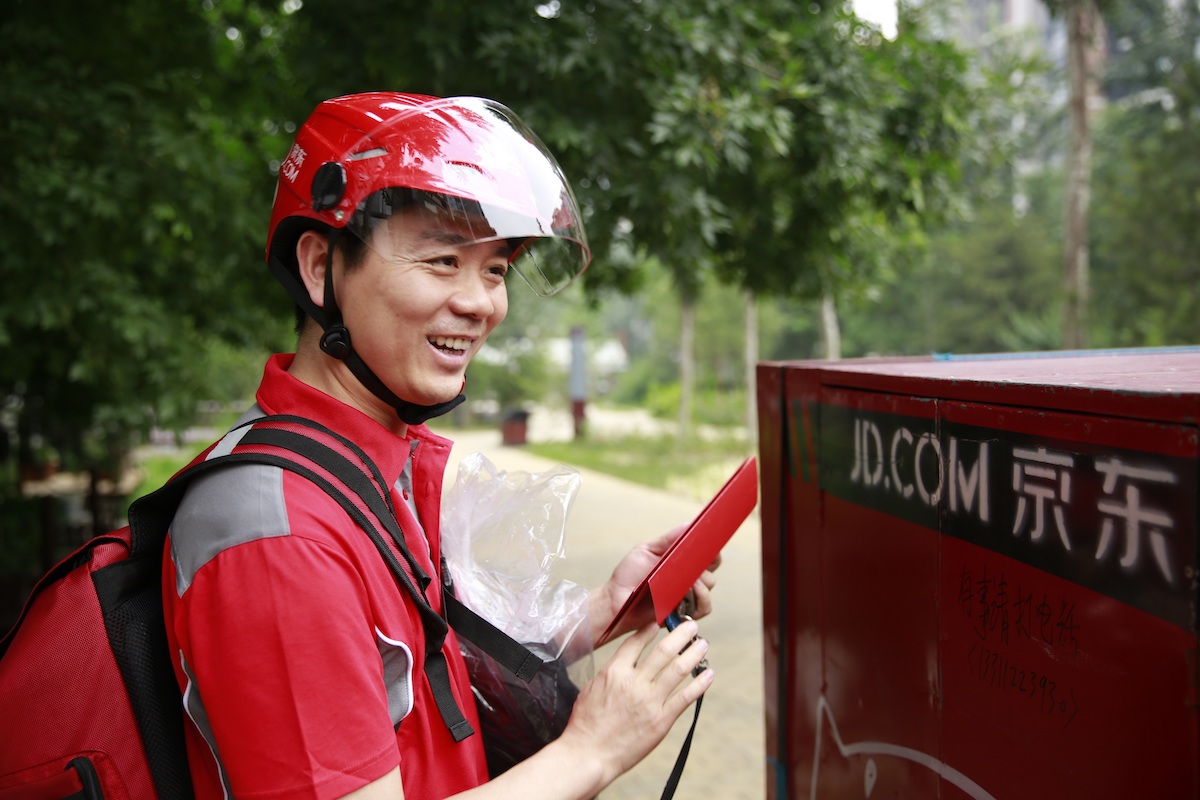 "The Board believes that JD.com has now reached such a status, and the Board therefore considers that it is an appropriate time to transfer."
Richard Liu, also known as Liu Qiangdong, is the founder and chief executive officer of JD.com, China's largest online retailer, biggest overall retailer, and the country's highest-grossing internet company by revenue. The e-commerce platform's current worth sits at a whopping $57.6 billion, while Liu is reported to have a net worth around $11 billion. As the first China-based company to be publicly traded on the NASDAQ floor, JD.com has opened the doors for global commerce companies to be recognized on the United States' trading floors.
While studying sociology at the prestigious Renmin University of China in the early 1990s, Liu spent much of his time doing freelance coding work and honing his computer programming skills. Recognizing the potential limitations of his undergraduate degree in terms of business prospects, Liu worked diligently to garner the skills that would make him a viable candidate in the job market. Liu's undergraduate studies were followed with an EMBA from the China Europe International Business School.
After graduating, Richard Liu entered the professional workforce via employment at Japan Life, a large-scale health food and health goods supplier with a burgeoning online business. Working as the company's director of computers and director of business prepared Liu for his initial foray into entrepreneurship.
In 1998, Liu ventured out on his own, opening a small brick-and-mortar shop called "Jingdong," which sold magneto-optical products in the Zhongguancun High-Tech Industrial Park region of Beijing. By 2003, Jingdong was thriving and had expanded to 12 stores. However, the severe SARS outbreak that year forced the citizens of China to remain housebound, threatening Jingdong's future. Recognizing this as an opportunity to pivot the business, Liu quickly reconsidered his brick-and-mortar storefront and the possibilities for the same idea using an e-commerce model. One year later, JD.com was born. By 2005, Liu had closed the remaining brick-and-mortar Jingdong stores to focus on e-commerce. The online platform originally sold a myriad of magneto-optical products, tech devices, consumer goods, and electronics.
In March 2014, WeChat owner Tencent spent $215 million to acquire a 15 percent stake in JD.com. As part of a mutually beneficial agreement, WeChat agreed to promote JD.com prominently on its social network of nearly one billion active monthly users. In the summer of 2014, JD.com went public in the U.S. in one of the biggest NASDAQ floats of that year. Notably, JD.com was the first China-based company to be traded publicly on the NASDAQ floor. In addition to the involvement of this juggernaut peer company in JD.com's growth, another notable shareholder for JD.com is Walmart, who recently increased its stake in JD.com to 12 percent.
Data Release
Caproasia Platforms:
Caproasia Events & Coverage:
---
Caproasia.com | The leading financial website for financial professionals, professional investors and HNW investors. Covering capital markets, investments and private wealth in Asia. How do you invest $3 million to $300 million? How do you manage $20 million to $3 billion of assets? Quicklinks: Caproasia Access | TFC | Caproasia | Jobs
Join 14,000+ leading financial professionals and professional investors in Asia. Stay ahead of your peers & competition. For press release, email to press@caproasia.com For editorial, media kit, listing on TFC, events, seminars or research & data services, email to mail@caproasia.com
---