---
Hong Kong Announces Total 24 Banks for Wealth Management Connect, Citibank, HSBC, Standard Chartered, Hang Seng, DBS
28th January 2022 | Hong Kong
Hong Kong Monetary Authority (HKMA) has announced 5 more eligible banks in Hong Kong which can launch Cross-boundary Wealth Management Connect (WMC) services between Mainland China and Hong Kong, bringing the total number of eligible banks in Hong Kong to 24.   The list includes global and regional banks such as Citibank, HSBC, Standard Chartered, Hang Seng, DBS, and leading Chinese banks such as Agricultural Bank of China, Bank of China, Bank of Communications, Industrial & Commercial Bank of China.  These banks, together with their respective Mainland partner banks whose eligibility for providing pilot Cross-boundary WMC services have been confirmed by the relevant Mainland regulatory authorities (to be announced separately by the Mainland authorities), can start providing Cross-boundary WMC services together on 28th January 2022, the earliest.  View: Southbound participating banks, Northbound participating banks
" Hong Kong Announces Total 24 Banks for Wealth Management Connect "
Ads & Announcements
The 2023 Investment Day | HK & SG
-
Visit & Register here
Where do you invest $250k, $1 million, $10 million, $100 million or $1 billion? Can you generate IRR of 10% / 15% / 20% or more? Private Equity, Hedge Funds, Boutique Funds, Private Markets & more. Taking place on 28th March 2023 in Hong Kong, 4th April 2023 in Singapore, and Virtual Investment Day in April 2023.




HKMA Official Statement: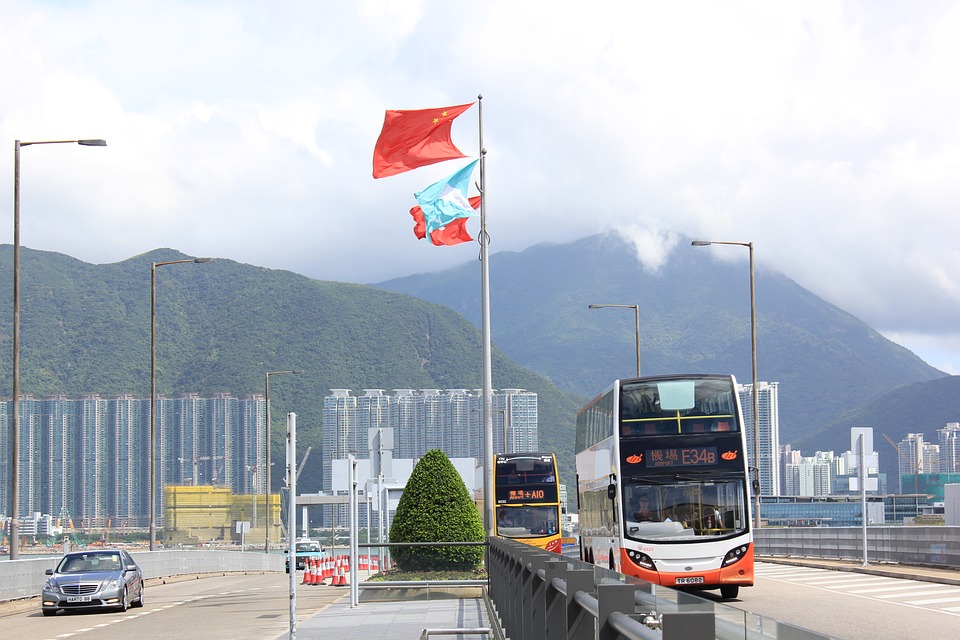 The Hong Kong Monetary Authority (HKMA) announced today (27 January) 5 eligible banks in Hong Kong which can launch Cross-boundary Wealth Management Connect (WMC) services (Southbound participating banks, Northbound participating banks), bringing the total number of eligible banks in Hong Kong to 24. These banks, together with their respective Mainland partner banks whose eligibility for providing pilot Cross-boundary WMC services have been confirmed by the relevant Mainland regulatory authorities (to be announced separately by the Mainland authorities today), can start providing Cross-boundary WMC services together tomorrow (28 January) the earliest.
As set out in the "Implementation Arrangements for the Cross-boundary Wealth Management Connect Pilot Scheme in the Guangdong-Hong Kong-Macao Greater Bay Area" (Implementation Arrangements) promulgated by the HKMA on 10 September 2021, banks in Hong Kong which intend to embark on Cross-boundary WMC activities should put in place systems, internal control measures and complete relevant systems testing, and submit a self-assessment to the HKMA prior to the launch of such activities in accordance with the requirements in the Implementation Arrangements.
The HKMA will closely monitor the operation of the scheme and update from time to time the list of eligible Hong Kong banks on the HKMA's dedicated Cross-Boundary WMC webpage.
---
---
For CEOs, Heads, Senior Management, Market Heads, Desk Heads, Financial Professionals, Investment Managers, Asset Managers, Fund Managers, Hedge Funds, Boutique Funds, Analysts, Advisors, Wealth Managers, Private Bankers, Family Offices, Investment Bankers, Private Equity, Institutional Investors, Professional Investors
Get Ahead in 60 Seconds. Join 10,000 +
Save 2 to 8 hours weekly. Organised for Success.
Subscribe / Sign Up / Contact Us
Caproasia | Driving the future of Asia a financial information technology co. since 2014
Web links may be disabled on mobile for security. Please click on desktop.




---