---
$293 Billion Private Equity Firm Carlyle Announces Partnership with iCapital & Allfunds, Access to Private Market Investments for Asset & Wealth Management Clients
4th February 2022 | Hong Kong
Top private equity firm with $293 billion AUM Carlyle has announced a partnership with iCapital & Allfunds to provide access to private market investments for asset & wealth management clients.  Through this alliance and via iCapital's digital solution, Allfunds' clients will now be able to access Carlyle's private market investment opportunities.  Allfunds, with assets under administration of over €1.4 trillion, is a leading B2B Wealthtech platforms for the funds industry, offering fully integrated solutions for both fund houses and distributors.  iCapital is a fintech company and operates marketplace for alternative investments.  Carlyle is one of the leading private capital players in the high net worth market, having raised more than $40 billion since inception in the space and offering a range of traditional, institutional-quality, closed-end products and other semi-liquid vehicles including Interval Funds and Business Development Companies (BDCs). Global Head of Carlyle Private Wealth Paul Ferraro: "Individual investors are increasingly seeking ways to invest in private markets and we are pleased to partner with iCapital and Allfunds to make Carlyle funds available to them. Our private wealth segment has been a meaningful component of our business for decades and we are pleased to open this channel as we continue expanding in the space."  Marco Bizzozero, Head of International of iCapital:"We are delighted to partner with Carlyle, a global leader in private markets investments, and support them with our technology and solutions in their ambition to facilitate access for individual investors to the growth and diversification opportunities the private markets offer."  (AUM ~ Assets under Management)
" Access to Private Market Investments for Asset & Wealth Management Clients "
- Article continues below -
Official Statement: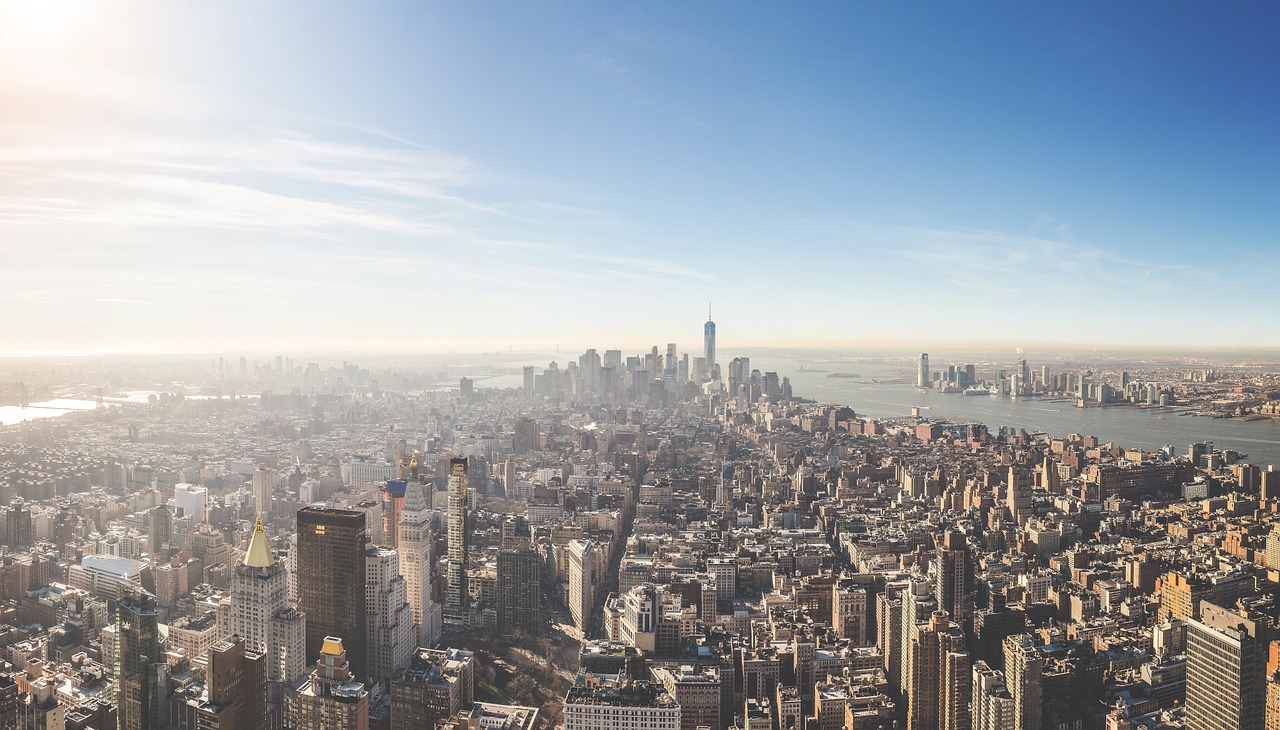 Carlyle Expands Wealth Management Channel through Partnership with iCapital® and Allfunds
Global investment firm Carlyle (NASDAQ: CG) announced today that it has expanded its wealth management channel through a partnership with iCapital, the leading global fintech platform driving access and efficiency in alternative investing for the asset and wealth management industries, and Allfunds, one of the world's leading B2B WealthTech platforms. Through this alliance, via iCapital's digital solution, Allfunds' clients will now be able to access Carlyle's private market investment opportunities.
Carlyle is the first private capital investment firm to make certain funds available through Allfunds' alternatives service offering. iCapital and Allfunds announced a strategic partnership in June 2021 leveraging iCapital's technology and fund solutions to make private market investment opportunities available for Allfunds' clients.
"Individual investors are increasingly seeking ways to invest in private markets and we are pleased to partner with iCapital and Allfunds to make Carlyle funds available to them. Our private wealth segment has been a meaningful component of our business for decades and we are pleased to open this channel as we continue expanding in the space," said Paul Ferraro, Global Head of Carlyle Private Wealth.
"We are delighted to partner with Carlyle, a global leader in private markets investments, and support them with our technology and solutions in their ambition to facilitate access for individual investors to the growth and diversification opportunities the private markets offer," said Marco Bizzozero, Head of International of iCapital.
In addition to its fund selection and structuring capabilities, iCapital provides a digital technology solution that automates the subscription and client servicing processes of alternative investing during the entire investment lifecycle.
Carlyle is one of the leading private capital players in the high net worth market, having raised more than $40 billion since inception in the space. The firm offers a suite of traditional, institutional-quality, closed-end products and other semi-liquid vehicles including Interval Funds and Business Development Companies (BDCs).
About Carlyle
Carlyle (NASDAQ: CG) is a global investment firm with deep industry expertise that deploys private capital across three business segments: Global Private Equity, Global Credit and Global Investment Solutions. With $293 billion of assets under management as of September 30, 2021, Carlyle's purpose is to invest wisely and create value on behalf of its investors, portfolio companies and the communities in which we live and invest. Carlyle employs more than 1,800 people in 26 offices across five continents. Further information is available at www.carlyle.com. Follow Carlyle on Twitter @OneCarlyle.
About iCapital
Founded in 2013 in NYC, iCapital is the leading global fintech company powering the world's alternative investment marketplace. It has transformed the way the wealth management, banking, and asset management industries facilitate access to private markets investments for their high-net-worth clients by providing intuitive, end-to-end technology and service solutions. Wealth management firms use iCapital's solutions to provide clients with quality funds at lower minimums and simplified digital workflows. Asset managers and banks leverage iCapital's technology to streamline and scale their alternative investments operational infrastructure. Additionally, the iCapital 'flagship' platform offers wealth advisors and their high-net-worth clients' access to a curated menu of private equity, private credit, hedge funds, structured notes, and other alternative investments to help meet their investing needs for return and diversification. iCapital's research and diligence team offers robust analysis alongside the firm's extensive suite of advisor education, compliance, portfolio management, and portfolio analytics tools and services. iCapital was recognized on the Forbes FinTech 50 list in 2018, 2019, 2020 and 2021, the Forbes America's Best Start-up Employers in 2021, and MMI/Barron's Industry Awards as Solutions Provider of the Year in 2020 and 2021. As of December 31, 2021, iCapital services more than $108 billion in client assets, of which over $24 billion are from international investors (non-US Domestic), across 900 funds. Employing more than 700 people globally, iCapital is headquartered in NYC and has offices in Zurich, London, Lisbon, Hong Kong, Singapore, and Toronto.  For additional information, please visit iCapital's website at www.icapitalnetwork.com | LinkedIn: https://www.linkedin.com/company/icapital-network-inc | Twitter: @icapitalnetwork
See disclosures here.
About Allfunds
Allfunds (AMS:ALLFG) is one of the leading B2B Wealthtech platforms for the funds industry, offering fully integrated solutions for both Fund Houses and Distributors. Allfunds has built and continues to evolve an ecosystem that covers the entire fund distribution value chain and investment cycle, with solutions including dealing and execution, data and analytics tools, Regtech, ESG screening, and portfolio monitoring. It remains the sole fully integrated one-stop-shop in the industry.  Founded in Madrid in 2000, Allfunds now spans 15 offices around the globe* covering all major financial markets. Today it has assets under administration of over €1.4 trillion, operations in more than 60 countries, and works with over 2000 fund groups and 1500 distributors.  Allfunds entered Euronext Amsterdam as a listed company on April 23rd, 2021.
*Brazil, Chile, Colombia, France, Hong Kong, Italy, Luxembourg, Miami, Poland, Singapore, Spain, Sweden, Switzerland, United Arab Emirates and United Kingdom.  For more information, please visit www.allfunds.com
All figures as of 30.09.2021. Distributors include access to BNPP sub-distributor agreements pursuant to BNPP strategic transaction (c. 837 agreements with distributors on Allfunds standalone basis)
Managing $20 million to $3 billion. Investing $3 million to $300 million.
For Investment Managers, Hedge Funds, Boutique Funds, Private Equity, Venture Capital, Professional Investors, Family Offices, Private Bankers & Advisors, sign up today. Subscribe to Caproasia and receive the latest news, data, insights & reports, events & programs daily at 2 pm.
Join Events & Find Services
Join Investments, Private Wealth, Family Office events in Hong Kong, Singapore, Asia-wide. Find hard-to-find $3 million to $300 million financial & investment services at The Financial Centre | TFC. Find financial, investment, private wealth, family office, real estate, luxury investments, citizenship, law firms & more.  List hard-to-find financial & private wealth services. Have a product launch? Promote a product or service? List your service at The Financial Centre | TFC. Join interviews & editorial and be featured on Caproasia.com or join Investments, Private Wealth, Family Office events. Contact us at
[email protected]
or
[email protected]
Caproasia.com
| The leading source of data, research, information & resource for financial professionals, investment managers, professional investors, family offices & advisors to institutions, billionaires, UHNWs & HNWs. Covering capital markets, investments and private wealth in Asia. How do you invest $3 million to $300 million? How do you manage $20 million to $3 billion of assets?
Quick Links
2021 Data Release
2020 List of Private Banks in Hong Kong
2020 List of Private Banks in Singapore
2020 Top 10 Largest Family Office
2020 Top 10 Largest Multi-Family Offices
2020 Report: Hong Kong Private Banks & Asset Mgmt - $4.49 Trillion
2020 Report: Singapore Asset Mgmt - $3.48 Trillion AUM
For Investors | Professionals | Executives
Latest data, reports, insights, news, events & programs Everyday at 2 pm Direct to your inbox Save 2 to 8 hours per week. Organised for success
Register Below
For CEOs, Heads, Senior Management, Market Heads, Desk Heads, Financial Professionals, Investment Managers, Asset Managers, Fund Managers, Hedge Funds, Boutique Funds, Analysts, Advisors, Wealth Managers, Private Bankers, Family Offices, Investment Bankers, Private Equity, Institutional Investors, Professional Investors
Get Ahead in 60 Seconds. Join 10,000 +
Save 2 to 8 hours weekly. Organised for Success.
Sign Up / Register
Web links may be disabled on mobile for security. Please click on desktop.



---
Caproasia Users
Manage $20 million to $3 billion of assets
Invest $3 million to $300 million
Advise institutions, billionaires, UHNWs & HNWs
Caproasia Platforms | 10,000 Investors & Advisors
Monthly Roundtable & Networking
Family Office Programs
The 2023 Investment Day
28th March 2023 - Hong Kong
4th April 2023 - Singapore
April 2023 - Virtual
6th June 2023 - Hong Kong
13th June 2023 - Singapore
Sept 2023 - Hong Kong
Oct 2023 - Singapore
Oct 2023 - Hong Kong
Visit: The Investment Day | Register: Click here
Caproasia Summits
Contact Us
For Enquiries, Membership
[email protected]
,
[email protected]
For Listing, Subscription
[email protected]
,
[email protected]
For Press Release, send to:
[email protected]
For Events & Webinars
[email protected]
For Media Kit, Advertising, Sponsorships, Partnerships
[email protected]
For Research, Data, Surveys, Reports
[email protected]
For General Enquiries
[email protected]
---
Caproasia | Driving the future of Asia a financial information technology co. since 2014
---