---
Hong Kong Court Orders Insider Traders to Pay $1.65 Million to 63 Investors
18th February 2022 | Hong Kong
The Hong Kong Court of First Instance has ordered that illicit profits of insider dealing in shares of TeleEye Holdings Limited of $1.65 million (HKD 12,949,875) made by Ms Wei Juan and Mr Huang Yi, associates of Ms Yik Fong Fong, to be paid to 63 investors.  The funds will be paid out to court appointed administrators, Mr Tsui Chi Chiu and Mr Leonard Chan King Wai of Ernst & Young Transactions Limited, and distributed to the affected investors in proportion to the number of shares they sold to Wei or Huang between 29 February and 12 April 2016.  The SFC's Executive Director of Enforcement, Mr Thomas Atkinson, said: "The broad effect of the orders will be to restore investors who transacted with Wei and Huang to their pre-transaction positions to the extent possible.  The 63 investors had no means to detect they were dealing with Wei and Huang, who were engaged in insider dealing.  If they had known, they would not have sold their shares to them and certainly not at the same price.  This case sends a clear message that the consequences of wrongdoing, including the costs of restoration or remediation, should be met by wrongdoers and not be borne by innocent investors or the market."  (TeleEye Holdings is nowknown as CircuTech International Holdings.)
" Hong Kong Court Orders Insider Traders to Pay $1.65 Million to 63 Investors "
Ads & Announcements
The 2023 Investment Day | HK & SG
-
Visit & Register here
Where do you invest $250k, $1 million, $10 million, $100 million or $1 billion? Can you generate IRR of 10% / 15% / 20% or more? Private Equity, Hedge Funds, Boutique Funds, Private Markets & more. Taking place on 28th March 2023 in Hong Kong, 4th April 2023 in Singapore, and Virtual Investment Day in April 2023.




Official Statement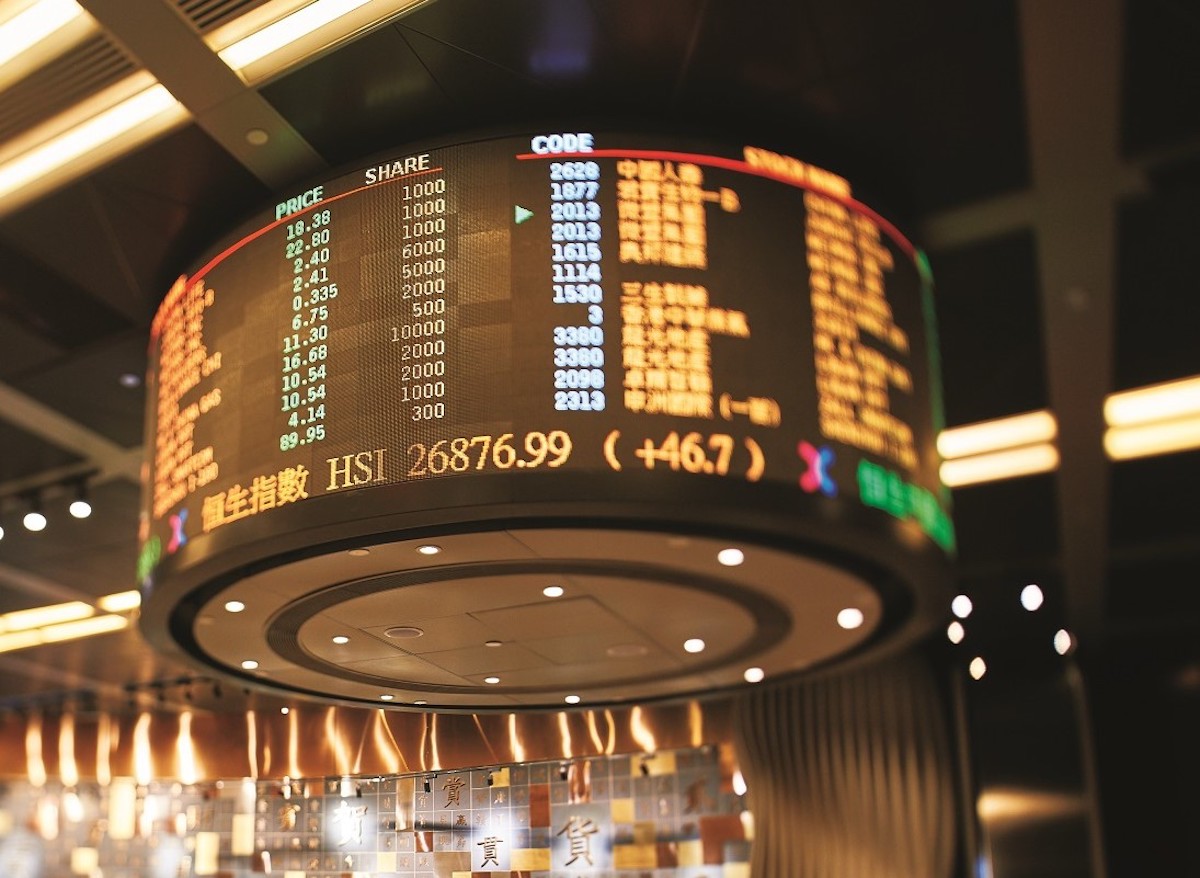 Hong Kong Court orders insider dealers to pay $12.9 million to investors
The Court of First Instance has ordered that illicit profits of insider dealing in shares of TeleEye Holdings Limited (TeleEye) of $12,949,875 made by Ms Wei Juan and Mr Huang Yi, associates of Ms Yik Fong Fong, be paid to 63 investors (Note 1).
The funds will be paid out to court appointed administrators, Mr Tsui Chi Chiu and Mr Leonard Chan King Wai of Ernst & Young Transactions Limited, and distributed to the affected investors in proportion to the number of shares they sold to Wei or Huang between 29 February and 12 April 2016.
This concludes the civil proceedings commenced by the Securities and Futures Commission (SFC) (Note 2).
The SFC's Executive Director of Enforcement, Mr Thomas Atkinson, said: "The broad effect of the orders will be to restore investors who transacted with Wei and Huang to their pre-transaction positions to the extent possible.  The 63 investors had no means to detect they were dealing with Wei and Huang, who were engaged in insider dealing.  If they had known, they would not have sold their shares to them and certainly not at the same price.  This case sends a clear message that the consequences of wrongdoing, including the costs of restoration or remediation, should be met by wrongdoers and not be borne by innocent investors or the market."
The SFC appreciates the assistance of the China Securities Regulatory Commission in this case.
End
Notes:
TeleEye was listed on the Stock Exchange of Hong Kong Limited in 2001.  It is currently known as CircuTech International Holdings Limited.
The SFC commenced these proceedings under section 213 of the Securities and Futures Ordinance and applied for interim orders freezing the profits of insider dealing on 30 September 2016.  A total of $12,949,875 was paid into court by Wei and Huang.  On 9 November 2021, the court found that Yik, Wei and Huang engaged in insider dealing in the shares of TeleEye.  Please see the SFC's press releases dated 3 June 2016, 3 February 2017 and 10 November 2021.
---
---
For CEOs, Heads, Senior Management, Market Heads, Desk Heads, Financial Professionals, Investment Managers, Asset Managers, Fund Managers, Hedge Funds, Boutique Funds, Analysts, Advisors, Wealth Managers, Private Bankers, Family Offices, Investment Bankers, Private Equity, Institutional Investors, Professional Investors
Get Ahead in 60 Seconds. Join 10,000 +
Save 2 to 8 hours weekly. Organised for Success.
Subscribe / Sign Up / Contact Us
Caproasia | Driving the future of Asia a financial information technology co. since 2014
Web links may be disabled on mobile for security. Please click on desktop.




---