Caproasia.com | The leading source of data, research, information & resource for investment managers, professional investors, UHNW & HNW investors, and advisors to institutions, billionaires, UHNWs & HNWs. Covering capital markets, investments and private wealth in Asia. How do you invest $3 million to $300 million? How do you manage $20 million to $3 billion of assets? Caproasia -
Learn more
This site is for accredited investors, professional investors, investment managers and financial professionals only. You should have assets around $3 million to $300 million or managing $20 million to $3 billion.


---
Allianz Takes $4.2 Billion Charge for Hedge Fund Losses, Breached Downside Protection Mandate
19th February 2022 | Hong Kong
Allianz, one of the world's largest insurer and asset manager through PIMCO & Allianz Global Investors with more than $2.8 trillion assets, has took a $4.2 billion (EUR 3.7 billion) charge to cover a settlement of majority of investors in its hedge fund which had incurred around $6 billion of losses.  The lawsuits by investors against Allianz Structured Alpha Funds, whose investment mandate includes downside risk protections, had allegedly breached the protection mandate to recover the losses by entering into risk strategies.  Investors include United States public pension funds had claimed the hedge funds that were designed to withstand market crash, had instead incurred heavy losses in the market crash in early 2020 due to the pandemic.  Allianz, in its defence filing, had stated that the investors are sophisticated investors that had invested into high-risk private funds.  United States Securities & Exchange Commission and Department of Justice are conducting investigations and may result in further penalties.  
" Allianz Takes $4.2 Billion Charge for Hedge Fund Losses, Breached Downside Protection Mandate "
Allianz Official Statement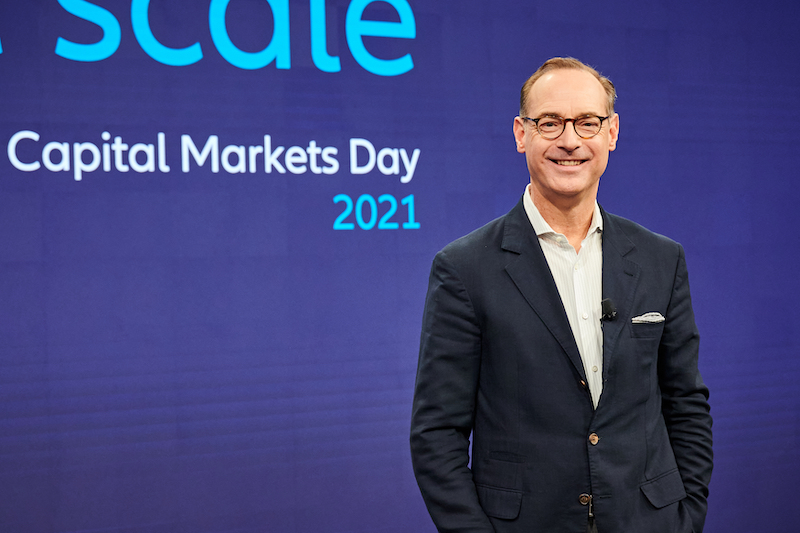 With respect to the pending court and governmental proceedings in the U.S. in relation to the Structured Alpha Funds, Allianz anticipates settlements with major investors in those Funds shortly. In anticipation thereof and in light of current discussions with U.S. governmental authorities, Allianz today decided to book a provision of 3.7 billion euros in the financial statements 2021. This provision reduced the 2021 Group net income by 2.8 billion euros.
The anticipated settlements are an important step towards a resolution of the various proceedings. Discussions with remaining plaintiffs, the U.S. Department of Justice and the U.S. Securities and Exchange Commission remain ongoing and the timing and nature of any global or coordinated resolution of these matters is not certain. Therefore, as of today, the total financial impact of the Structured Alpha matter cannot be reliably estimated and Allianz SE expects to incur additional expenses before these matters are finally resolved.
In fiscal 2021, operating profit of Allianz Group increased by 24.6 percent to 13.4 billion euros. Shareholders' net income declined by 2.9 percent to 6.6 billion euros. The Solvency II ratio reached 209 percent. In line with the dividend policy announced on December 2, 2021 the Board of Management intends to propose a dividend in the amount of 10.80 euros per share after 9.60 euros last year.
Allianz SE has further resolved today on a new share buy-back program for 2022. The volume of such new program will amount to up to 1 billion euros. Allianz SE will cancel all repurchased shares.
The Allianz Group is one of the world's leading insurers and asset managers with 126 million* private and corporate customers in more than 70 countries. Allianz customers benefit from a broad range of personal and corporate insurance services, ranging from property, life and health insurance to assistance services to credit insurance and global business insurance. Allianz is one of the world's largest investors, managing around 809 billion euros on behalf of its insurance customers. Furthermore, our asset managers PIMCO and Allianz Global Investors manage nearly 2.0 trillion euros of third-party assets. Thanks to our systematic integration of ecological, social and governance criteria in our business processes and investment decisions, we hold the leading position for insurers in the Dow Jones Sustainability Index, launched on 12.11.2021. In 2021, over 155,000 employees achieved total revenues of 148.5 billion euros and an operating profit of 13.4 billion euros for the group.
---
---
For CEOs, Heads, Senior Management, Market Heads, Desk Heads, Financial Professionals, Investment Managers, Asset Managers, Fund Managers, Hedge Funds, Boutique Funds, Analysts, Advisors, Wealth Managers, Private Bankers, Family Offices, Investment Bankers, Private Equity, Institutional Investors, Professional Investors
Get Ahead in 60 Seconds. Join 10,000 +
Save 2 to 8 hours weekly. Organised for Success.
Subscribe / Sign Up / Contact Us
Caproasia | Driving the future of Asia a financial information technology co. since 2014
Web links may be disabled on mobile for security. Please click on desktop.






---