---
Hong Kong 2022/2023 Budget for Financial Services: HKD 5 Billion GBA Investment Fund & HKD 60 Billion New Bonds
25th February 2022 | Hong Kong
Hong Kong government has announced the 2022/2023 Budget, including key initiatives for financial services such as setting up a HKD 5 billion GBA Investment Fund to focus on investment opportunities in the Guangdong-Hong Kong-Macao Greater Bay Area ("GBA"), issuing at least HKD 60 billion of bonds (inflation linked retail, Silver Bond, Green Bonds) and tax concessions for eligible family investment management entities managed by single-family offices. More financial services initiatives below and visit the website for HK 2022/2023 Budget: Visit
" HKD 5 Billion GBA Investment Fund & HKD 60 Billion New Bonds "
Invest Hong Kong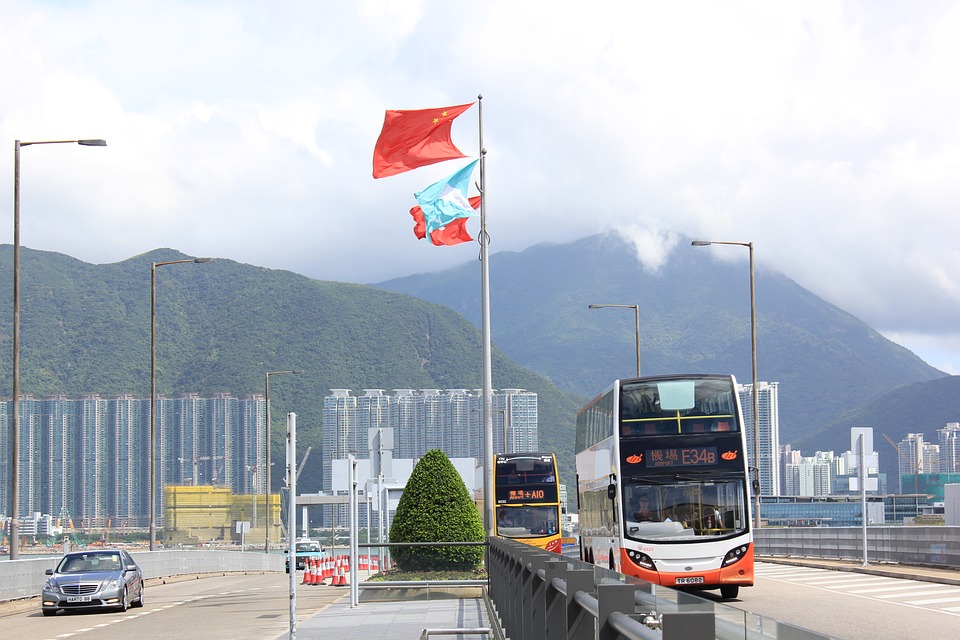 The 2022-2023 Budget was announced today with these key initiatives:
Financial Services
Increase the funding allocated to the Hong Kong Growth Portfolio under the Future Fund to set up a HK$5 billion GBA Investment Fund to focus on investment opportunities in the Guangdong-Hong Kong-Macao Greater Bay Area ("GBA")
Plan to issue no less than HK$15 billion of inflation-linked retail bonds (iBond), no less than HK$35 billion of Silver Bond and no less than HK$10 billion of retail green bonds in the next financial year
Explore ways to enhance the prospectus requirements, in order to make it easier for retail investors to participate in bond market
Examine the revision of the listing requirements to meet the fundraising needs of technology enterprises
Make preparation to allow stocks traded via the Southbound Trading of Stock Connect to be denominated in RMB
Explore enhancement measures for the Cross-boundary Wealth Management Connect Scheme in the GBA
Propose to provide tax concessions for the eligible family investment management entities managed by single-family offices
Continue to issue green bonds totalling about US$4.5 billion or equivalent, and enhance the Green and Sustainable Finance Grant Scheme
Implement a pilot scheme on infrastructure financing securitisation to offer infrastructure financing securitisation products with a total value of US$450 million
Allocate $10 million for launching a new round of the Fintech Proof-of-Concept Subsidy Scheme
Explore the introduction of more commercial data sources to the Commercial Data Interchange
For business opportunities in Hong Kong, please contact:



---
For CEOs, Heads, Senior Management, Market Heads, Desk Heads, Financial Professionals, Investment Managers, Asset Managers, Fund Managers, Hedge Funds, Boutique Funds, Analysts, Advisors, Wealth Managers, Private Bankers, Family Offices, Investment Bankers, Private Equity, Institutional Investors, Professional Investors
Get Ahead in 60 Seconds. Join 10,000 +
Sign Up / Contact Us
Caproasia | Driving the future of Asia a financial information technology co. since 2014
Web links may be disabled on mobile for security. Please click on desktop.






---
Caproasia.com
| The leading financial website for investment managers, professional investors, UHNW & HNW investors and advisors to institutions, billionaires, UHNWs & HNWs.
Covering capital markets, investments and private wealth in Asia. How do you invest $3 million to $300 million? How do you manage $20 million to $3 billion of assets?
Caproasia
is a financial information technology co. founded in 2014. We have 4 businesses in Media, Information, Services and Technology. We created 3 solutions: Membership, Events & Platforms to drive investment decisions in Asia through information, services, technology & people, that impact economies, societies & people. Our Mission: Driving the future of Asia For 2022 Investment Day: mail@caproasia.com For Family Office, Professional Investor, HNW Investor Events: mail@caproasia.com For Membership, Events, Networking, Roundtable, Summits: mail@caproasia.com For Investment Relations Network: mail@caproasia.com For Platforms, Media Kit, Advertising, Campaigns, Partnerships: angel@caproasia.com For press release: press@caproasia.com For all other enquiries: mail@caproasia.com
2022 Upcoming Events
Join Events in Hong Kong & Singapore. Investments, Alternatives, Private MarketsHedge Funds, Private Equity, Private Wealth, Family Office & more. View:
2022 Upcoming Events
| Register
here
Join as Delegate, Speaker, Moderator, Host, Sponsor & Partner Contact: events@caproasia.com or mail@caproasia.com
---
Caproasia Users
Manage $20 million to $3 billion of assets
Invest $3 million to $300 million
Advise institutions, billionaires, UHNWs & HNWs
Learn More | Caproasia Users
Caproasia Platforms | Join 10,000 Investors & Advisors
Monthly Networking & Roundtables:
Membership | Join a Powerful Network:
Family Office Programs:
Caproasia Summits:
Special Coverage