---
Hong Kong First SPAC Aquila Acquisition Corp Raised $130 Million, Down 3% from IPO Price HKD 10
18th March 2022 | Hong Kong
Hong Kong Exchange (HKEX) has listed the first Special Purpose Acquisition Company (SPAC) Aquila Acquisition Corp, raising just under $130 million and share price falling 3% to HKD 9.70 from IPO price of HKD 10 on 18th March 2022 (Friday).  HKEX had introduced the Hong Kong SPAC listing regime in January 2022 after receiving substantial market support to its SPAC proposal consultation. As at 17 March 2022, HKEX had received 10 SPAC listing applications, reflecting strong market interest and demand for this new listing route.  HKEX CEO Nicolas Aguzin:"The introduction of Hong Kong SPAC listings is an exciting development for HKEX. It adds a new route to market for issuers, further diversifies our listing offering and helps us to play an even more important role in fueling the aspirations of the companies of tomorrow." (IPO ~ Initial Public Offering)
" Hong Kong First SPAC Aquila Acquisition Corp Raised $130 Million, Down 3% from IPO Price HKD 10 "
Ads & Announcements
The 2023 Investment Day | HK & SG
-
Visit & Register here
Where do you invest $250k, $1 million, $10 million, $100 million or $1 billion? Can you generate IRR of 10% / 15% / 20% or more? Private Equity, Hedge Funds, Boutique Funds, Private Markets & more. Taking place on 28th March 2023 in Hong Kong, 4th April 2023 in Singapore, and Virtual Investment Day in April 2023.




HKEX Official Statement: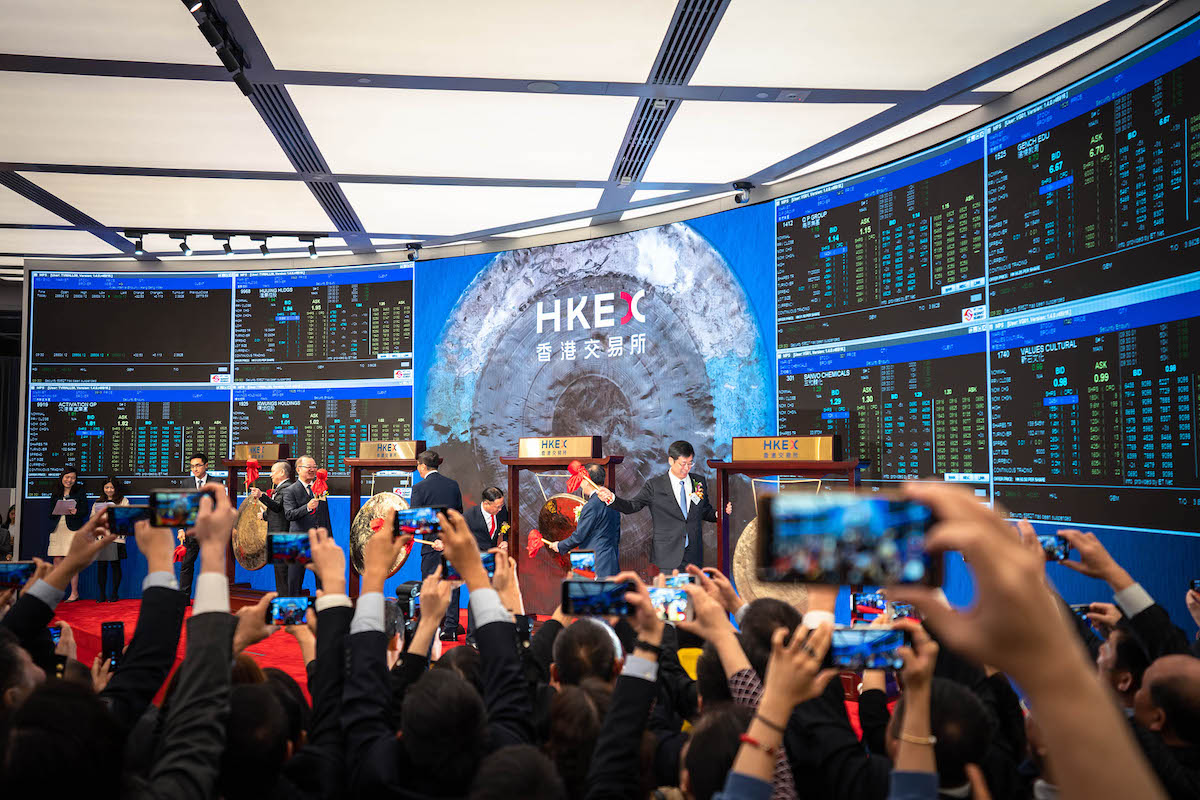 Hong Kong Exchanges and Clearing Limited (HKEX) is, today (Friday), pleased to welcome the first Special Purpose Acquisition Company (SPAC) listing in Hong Kong, with Aquila Acquisition Corporation debuting on the Main Board.
HKEX Chief Executive Officer Nicolas Aguzin said: "The introduction of Hong Kong SPAC listings is an exciting development for HKEX. It adds a new route to market for issuers, further diversifies our listing offering and helps us to play an even more important role in fueling the aspirations of the companies of tomorrow."
"We have already seen significant demand for this new SPAC listing route and today we were delighted to welcome Aquila, the first SPAC on our market. We look forward to welcoming more sponsors and companies in the months ahead," said Mr Aguzin.
HKEX introduced the Hong Kong SPAC listing regime in January 2022 after receiving substantial market support to its SPAC proposal consultation. As at 17 March, HKEX had received ten SPAC listing applications, reflecting strong market interest and demand for this new listing route.
HKEX's SPAC listing framework is unique to Hong Kong. It focuses on welcoming SPAC listing applications from experienced and reputable SPAC Promoters seeking good quality De-SPAC Targets, providing another attractive route to listing in Hong Kong whilst ensuring appropriate investor safeguards.
A SPAC raises funds through its listing for the purpose of acquiring a business (a De-SPAC Target) at a later stage (a De-SPAC Transaction), within a pre-defined time period after listing.
About HKEX
Hong Kong Exchanges and Clearing Limited (HKEX) is one of the world's major exchange groups, and operates a range of equity, commodity, fixed income and currency markets.  HKEX is the world's leading IPO market and as Hong Kong's only securities and derivatives exchange and sole operator of its clearing houses, it is uniquely placed to offer regional and international investors access to Asia's most vibrant markets.
HKEX is also the global leader in metals trading, through its wholly owned subsidiaries, The London Metal Exchange (LME) and LME Clear Limited.  This commodity franchise was further enhanced with the launch of Qianhai Mercantile Exchange (QME), in China, in 2018.
HKEX launched the pioneering Shanghai-Hong Kong Stock Connect programme in 2014, further expanded with the launch of Shenzhen Connect in 2016, and the launch of Bond Connect in 2017.
---
---
For CEOs, Heads, Senior Management, Market Heads, Desk Heads, Financial Professionals, Investment Managers, Asset Managers, Fund Managers, Hedge Funds, Boutique Funds, Analysts, Advisors, Wealth Managers, Private Bankers, Family Offices, Investment Bankers, Private Equity, Institutional Investors, Professional Investors
Get Ahead in 60 Seconds. Join 10,000 +
Save 2 to 8 hours weekly. Organised for Success.
Subscribe / Sign Up / Contact Us
Caproasia | Driving the future of Asia a financial information technology co. since 2014
Web links may be disabled on mobile for security. Please click on desktop.




---