---
UBS Appoints Andrew Lo as Head of Family Office Advisory for Greater China, Amy Lau as Family Office Advisor from HSBC Private Bank
19th March 2022 | Hong Kong
UBS has appointed Andrew Lo as the Head of Family Office Advisory & Solutions for Greater China, and Amy Lau as Family Office Advisor & Solutions. Amy Lau joins from HBSC Private Bank where she last held the role of Director of Family Advisory & Wealth Planning. Andrew Lo, as the new Head of Family Office Advisory & Solutions for Greater China, had joined UBS in 2017. Prior, Andrew was the Executive Director (Team Head, Hong Kong) at Standard Chartered Private Bank and Executive Director (Team Head, China) at Coutts (RBS) for 10 Years. Andrew Lo has a Master of Science (Management Research, Finance) University of Oxford and Doctorate (Business Administration) from University of Manchester.
" UBS Appoints Andrew Lo as Head of Family Office Advisory for Greater China, Amy Lau as Family Office Advisor from HSBC Private Bank "
About UBS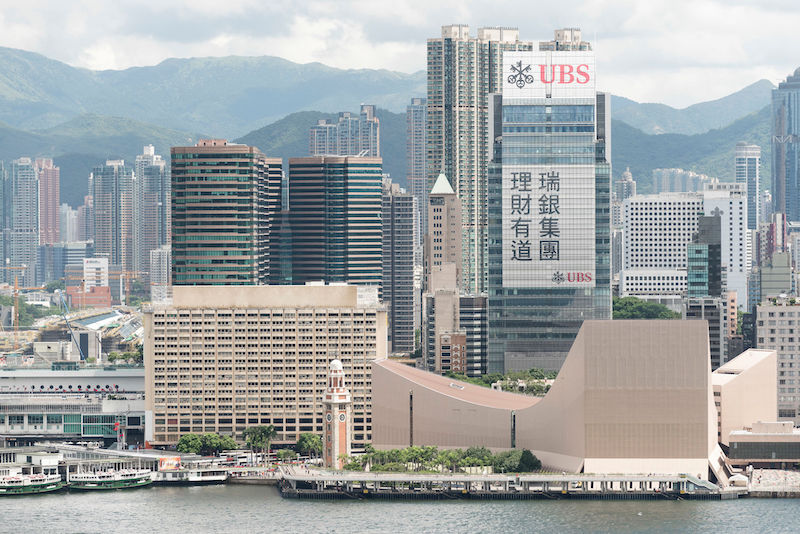 UBS convenes the global ecosystem for investing, where people and ideas are connected and opportunities brought to life, and provides financial advice and solutions to wealthy, institutional and corporate clients worldwide, as well as to private clients in Switzerland. UBS offers investment solutions, products and impactful thought leadership, is the leading global wealth manager, provides large-scale and diversified asset management, focused investment banking capabilities, and personal and corporate banking services in Switzerland. The firm focuses on businesses that have a strong competitive position in their target markets, are capital efficient and have an attractive long-term structural growth or profitability outlook.



---
For CEOs, Heads, Senior Management, Market Heads, Desk Heads, Financial Professionals, Investment Managers, Asset Managers, Fund Managers, Hedge Funds, Boutique Funds, Analysts, Advisors, Wealth Managers, Private Bankers, Family Offices, Investment Bankers, Private Equity, Institutional Investors, Professional Investors
Get Ahead in 60 Seconds. Join 10,000 +
Sign Up / Contact Us
Caproasia | Driving the future of Asia a financial information technology co. since 2014
Web links may be disabled on mobile for security. Please click on desktop.






---
Caproasia.com
| The leading financial website for investment managers, professional investors, UHNW & HNW investors and advisors to institutions, billionaires, UHNWs & HNWs.
Covering capital markets, investments and private wealth in Asia. How do you invest $3 million to $300 million? How do you manage $20 million to $3 billion of assets?
Caproasia
is a financial information technology co. founded in 2014. We have 4 businesses in Media, Information, Services and Technology. We created 3 solutions: Membership, Events & Platforms to drive investment decisions in Asia through information, services, technology & people, that impact economies, societies & people. Our Mission: Driving the future of Asia For 2022 Investment Day: mail@caproasia.com For Family Office, Professional Investor, HNW Investor Events: mail@caproasia.com For Membership, Events, Networking, Roundtable, Summits: mail@caproasia.com For Investment Relations Network: mail@caproasia.com For Platforms, Media Kit, Advertising, Campaigns, Partnerships: angel@caproasia.com For press release: press@caproasia.com For all other enquiries: mail@caproasia.com
2022 Upcoming Events
Join Events in Hong Kong & Singapore. Investments, Alternatives, Private MarketsHedge Funds, Private Equity, Private Wealth, Family Office & more. View:
2022 Upcoming Events
| Register
here
Join as Delegate, Speaker, Moderator, Host, Sponsor & Partner Contact: events@caproasia.com or mail@caproasia.com
---
Caproasia Users
Manage $20 million to $3 billion of assets
Invest $3 million to $300 million
Advise institutions, billionaires, UHNWs & HNWs
Learn More | Caproasia Users
Caproasia Platforms | Join 10,000 Investors & Advisors
Monthly Networking & Roundtables:
Membership | Join a Powerful Network:
Family Office Programs:
Caproasia Summits:
Special Coverage