---
HSBC Launches New Exclusive Metaverse Discretionary Strategy Portfolio for HSBC Private Banking Clients
8th April 2022 | Hong Kong
HSBC has launched a new Metaverse Discretionary Strategy Portfolio for HSBC Private Banking Clients, exclusive to HNW & UHNWs clients who are professional investor and accredited investor clients in Asia.  The Metaverse Discretionary Strategy is managed by HSBC Asset Management,  targeting to capture the growth opportunities globally over the next decade arising from the development of the metaverse ecosystem.  The portfolio is actively managed and focuses on investing in companies within the metaverse ecosystem, with five key segments namely Infrastructure, Computing, Virtualisation, Experience and Discovery, and Human Interface. (While still at its early stage today, the metaverse is expected to become the next iteration of the internet in the future.). Lina Lim, HSBC Regional Head of Discretionary and Funds, Investments & Wealth Solutions APAC: "At HSBC, we are committed to providing timely and innovative solutions to our clients in order to capture long term secular thematic investment opportunities. The metaverse ecosystem, while still at its early stage, is rapidly evolving. We see many exciting opportunities in this space as  companies of different backgrounds and sizes are flocking into the ecosystem. A robust stock selection and investment process are critical to identify future solution providers."
" HSBC Launches New Exclusive Metaverse Discretionary Strategy Portfolio for HSBC Private Banking Clients "
Ads & Announcements
The 2023 Investment Day | HK & SG
-
Visit & Register here
Where do you invest $250k, $1 million, $10 million, $100 million or $1 billion? Can you generate IRR of 10% / 15% / 20% or more? Private Equity, Hedge Funds, Boutique Funds, Private Markets & more. Taking place on 28th March 2023 in Hong Kong, 4th April 2023 in Singapore, and Virtual Investment Day in April 2023.




HSBC Metaverse Discretionary Strategy Portfolio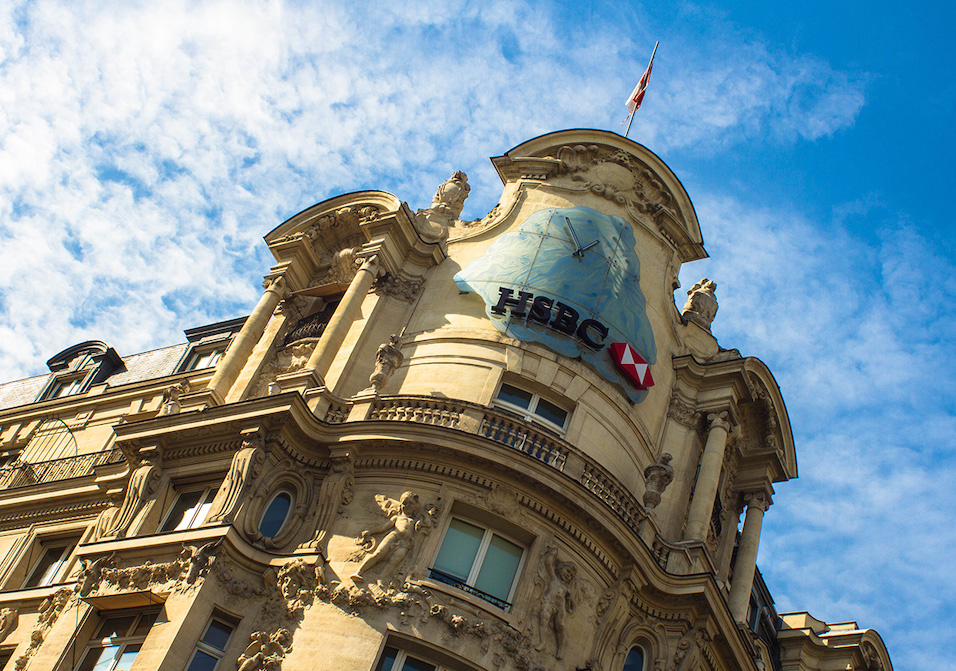 Nicholas Dowell, portfolio manager and TMT Specialist from HSBC Asset Management in London: "The metaverse is seen by many as the next stage in the evolution of the internet, with the effect it has on our daily lives expected to be as impactful as we saw in the early nineties.  We see plenty of potential upside in this augmented sector, which is estimated to reach US$800 billion globally by 2024." 
Chris Tang, HSBC Asset Management portfolio manager based in Hong Kong: "We seek investment opportunities globally that are riding the wave of this disruption and benefiting from structural long-term growth of the five key segments we identified. At HSBC, we are strongly backed by a global team of experienced investment managers who excel in navigating and making sense of the dynamic investment and regulatory landscape in the metaverse."
In February 2020, HSBC combined its retail banking and wealth management, asset management, insurance and private banking businesses to create Wealth and Personal Banking which serves over 39 million customers globally. HSBC's ambition is to be Asia's leading wealth manager by 2025, opening up a world of opportunities for Asian, international and HSBC-connected clients.  The launch of this discretionary mandate is a collaborative outcome between Global Private Banking and HSBC Asset Management, reflecting our commitment to bring leading and innovative wealth management solutions to our clients in Asia.
---
---
For CEOs, Heads, Senior Management, Market Heads, Desk Heads, Financial Professionals, Investment Managers, Asset Managers, Fund Managers, Hedge Funds, Boutique Funds, Analysts, Advisors, Wealth Managers, Private Bankers, Family Offices, Investment Bankers, Private Equity, Institutional Investors, Professional Investors
Get Ahead in 60 Seconds. Join 10,000 +
Save 2 to 8 hours weekly. Organised for Success.
Subscribe / Sign Up / Contact Us
Caproasia | Driving the future of Asia a financial information technology co. since 2014
Web links may be disabled on mobile for security. Please click on desktop.




---