---
Citi Appoints Angel Ng as Head of Asia-Pacific Global Wealth Management, to Add $150 Billion AUM by 2025
15th April 2022 | Hong Kong
Citi, one of the world's largest bank with around 200 million customers, has appointed Angel Ng as Citi Head of Asia-Pacific Global Wealth Management.  Angel Ng, who is the current Citi CEO of Hong Kong & Macau, will manage Citi's growth strategy in Asia-Pacific, 2 key wealth management hubs Hong Kong & Singapore, and lead Citi Personal Banking in Hong Kong & Singapore (retail banking, cards and loans).  Angel Ng reports to Peter Babej (Citi Asia Pacific CEO) and Jim O'Donnell (CEO of Global Wealth Management).  Citi Asia Pacific CEO Peter Babej: "As a top 3 wealth manager in APAC, and with clients across the region prioritizing global diversification, Citi is well positioned for further growth. With Angel's leadership our wealth business will deliver the full capabilities of our global network to support our clients' needs and ambitions."  In 2021, Global Wealth Management reached more than $2.5 billion in revenue in Asia-Pacific.  Citi is looking to add 2,300 people and $150 billion in client assets by 2025. 
" Citi Appoints Angel Ng as Head of Asia-Pacific Global Wealth Management, to Add $150 Billion AUM by 2025 "
Ads & Announcements
The 2023 Investment Day | HK & SG
-
Visit & Register here
Where do you invest $250k, $1 million, $10 million, $100 million or $1 billion? Can you generate IRR of 10% / 15% / 20% or more? Private Equity, Hedge Funds, Boutique Funds, Private Markets & more. Taking place on 28th March 2023 in Hong Kong, 4th April 2023 in Singapore, and Virtual Investment Day in April 2023.




Angel Ng, Citi Head of Asia-Pacific Global Wealth Management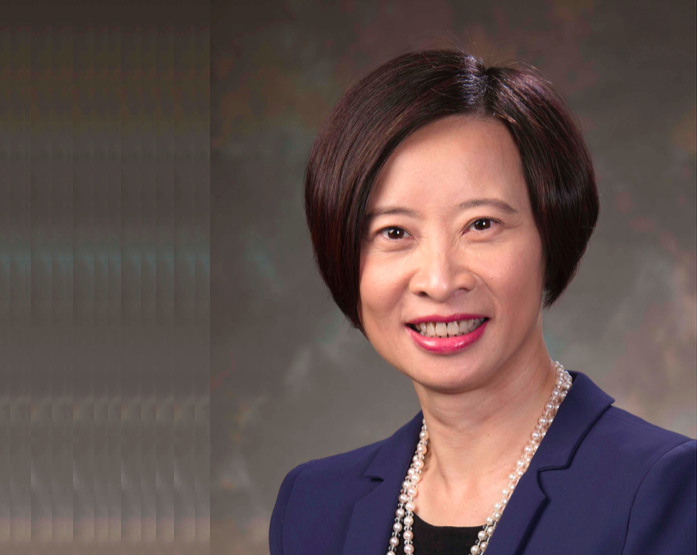 Angel Ng had joined Citi Hong Kong in 1998 and held several leadership positions across wealth management. In 2015 Angel was appointed Head of Consumer Banking for Hong Kong, fostering a culture of innovation and digital transformation that drove strong client led growth for Citi in the city.  Since May 2018, Angel Ng has been CEO for Hong Kong and Macau further growing the franchise across Citi's institutional and wealth management businesses despite some strong headwinds. 
Angel Ng takes over from Fabio Fontainha and Steven Lo, formerly Co-Heads of Global Wealth Management for APAC, who have moved into new roles. Fabio Fontainha is now Global Head of Citigold and Citigold Private Client, leading Citi's global client strategy across these two key client segments and driving all aspects of execution. Steven Lo has taken on the role of Head of Citi Private Bank for APAC, leading Citi's Private Banking strategy in the region, including high-net worth clients. 
Jim O'Donnell, CEO of Global Wealth Management:
"I am thrilled to welcome Angel to the wealth team. Under her leadership, we will enhance our already strong position in this critical region, especially our two key wealth hubs – Singapore and Hong Kong," said Jim O'Donnell, Global CEO of Global Wealth Management. "Angel is a proven and capable leader with extensive experience across Citi. Her knowledge and understanding of both wealth and the institutional side of Citi will be instrumental as we continue to build a winning wealth management business. 
Fabio and Steven have been instrumental in defining and executing our Win in Wealth strategy in Asia over the past couple of years, and I thank them for all of their hard work in making our business successful."
About Citi 
Citi, the leading global bank, has approximately 200 million customer accounts and does business in more than 160 countries and jurisdictions. Citi provides consumers, corporations, governments and institutions with a broad range of financial products and services, including consumer banking and credit, corporate and investment banking, securities brokerage, transaction services, and wealth management. 
---
---
For CEOs, Heads, Senior Management, Market Heads, Desk Heads, Financial Professionals, Investment Managers, Asset Managers, Fund Managers, Hedge Funds, Boutique Funds, Analysts, Advisors, Wealth Managers, Private Bankers, Family Offices, Investment Bankers, Private Equity, Institutional Investors, Professional Investors
Get Ahead in 60 Seconds. Join 10,000 +
Save 2 to 8 hours weekly. Organised for Success.
Subscribe / Sign Up / Contact Us
Caproasia | Driving the future of Asia a financial information technology co. since 2014
Web links may be disabled on mobile for security. Please click on desktop.




---