---
Singapore Selects Finance Minister Lawrence Wong as Leader of 4th Generation Team, Next Prime Minister of Singapore
15th April 2022 | Singapore
Singapore ruling party People's Action Party's (PAP) has selected Finance Minister Lawrence Wong as the leader of the 4th generation leadership team, and the likely next Prime Minister of Singapore. Lawrence Wong was a senior civil servant in the Government of Singapore and had entered into politics in 2011. Today, Singapore is a leading financial centre in the world, ranked 6th worldwide (2022 Financial Centre Ranking), 3rd in Asia (Shanghai, Hong Kong, Singapore), and with more than $4.7 trillion Assets under Management. In February 2022, Finance Minister Lawrence Wong had announced new taxes to redistribute wealth in the 2022 Budget for Singapore.
" Singapore Selects Finance Minister Lawrence Wong as Leader of 4th Generation Team, Next Prime Minister of Singapore "
Singapore Personal Income Tax to Increase to 24% for S$1 Million Earners & 23% for S$500k Earners, Impacts 1.2% of Taxpayers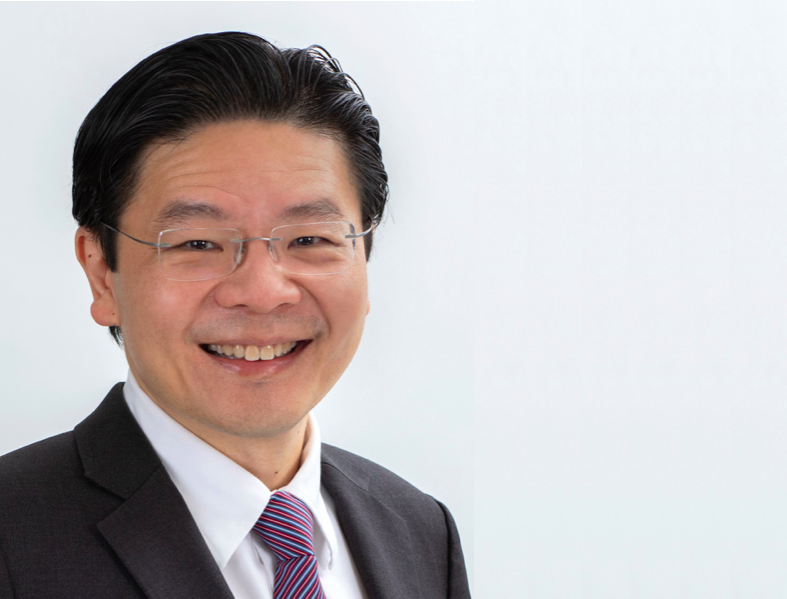 (2022 February) In the Singapore Budget 2022 announced by Singapore Finance Minister Lawrence Wong, will be increasing personal income tax from 22% to 24% for above S$1 million in chargeable income and to 23% for above S$500,000 in chargeable income. Currently in Singapore, the personal income tax rate for in excess of S$320,000 in chargeable income is 22%. This increase which will start from the Year of Assessment 2024 (income earned in 2023), will impact the top 1.2% income taxpayers in Singapore and is expected to raise $170 million in tax revenue per year. Property tax for non-owner occupied residential properties will also be increased from 10% -20% range to 11% – 27% in 2023, and to 12% – 36% in 2024. Property tax for owner occupied tax will also be increased from 4% – 16% to 5% – 23% in 2023, and 6% – 32% in 2024. The property tax is expected to raise revenue by S$380 million a year. Luxury car tax rate will also be increased, with a new additional registration fee (ARF) at a rate of 220% for cars with open market value in excess of S$80,000. The luxury car tax increase is expected to generate S$50 million in tax revenue.
---
Web links may be disabled on mobile for security. Please click on desktop.


---
Singapore Budget 2022
---
For CEOs, Heads, Senior Management, Market Heads, Desk Heads, Financial Professionals, Investment Managers, Asset Managers, Fund Managers, Hedge Funds, Boutique Funds, Analysts, Advisors, Wealth Managers, Private Bankers, Family Offices, Investment Bankers, Private Equity, Institutional Investors, Professional Investors
Sign Up / Contact Us
Caproasia | Get Ahead in 60 Seconds. Join 10,000 +
Caproasia | Driving the future of Asia
a financial information technology co. since 2014
Web links may be disabled on mobile for security. Please click on desktop.





---
Caproasia.com
| The leading financial website for investment managers, professional investors, UHNW & HNW investors and advisors to institutions, billionaires, UHNWs & HNWs.
Covering capital markets, investments and private wealth in Asia. How do you invest $3 million to $300 million? How do you manage $20 million to $3 billion of assets?
Caproasia
is a financial information technology co. founded in 2014. We have 4 businesses in Media, Information, Services and Technology. We created 3 solutions: Membership, Events & Platforms to drive investment decisions in Asia through information, services, technology & people, that impact economies, societies & people. Our Mission: Driving the future of Asia For 2022 Investment Day: mail@caproasia.com For Family Office, Professional Investor, HNW Investor Events: mail@caproasia.com For Membership, Events, Networking, Roundtable, Summits: mail@caproasia.com For Investment Relations Network: mail@caproasia.com For Platforms, Media Kit, Advertising, Campaigns, Partnerships: angel@caproasia.com For press release: press@caproasia.com For all other enquiries: mail@caproasia.com
---
Caproasia Users
Manage $20 million to $3 billion of assets
Invest $3 million to $300 million
Advise institutions, billionaires, UHNWs & HNWs
Learn More | Caproasia Users
Caproasia Platforms | Join 10,000 Investors & Advisors
Monthly Networking & Roundtables:
Membership | Join a Powerful Network:
Family Office Programs:
Caproasia Summits:
Special Coverage