---
Hong Kong Exchange Reappoints Laura Cha as Chairman for 2-Year Term
28th April 2022 | Hong Kong
Hong Kong Exchange (HKEX) has reappointed Mrs Laura May-Lung Cha as Chairman of Hong Kong Exchanges & Clearing (HKEX) for another 2-year term. HKEX: "Mrs Cha's term of office as a director of HKEX and the Chairman expired at the conclusion of HKEX's annual general meeting ("AGM") held on 27 April 2022. On 18 February 2022, the Government of the HKSAR announced the re-appointment of Mrs Cha to the Board for a term of approximately two years from the conclusion of the 2022 AGM until the conclusion of the AGM to be held in 2024."
" Hong Kong Exchange Reappoints Laura Cha as Chairman for 2-Year Term "
Mrs Laura May-Lung Cha, Chairman of HKEX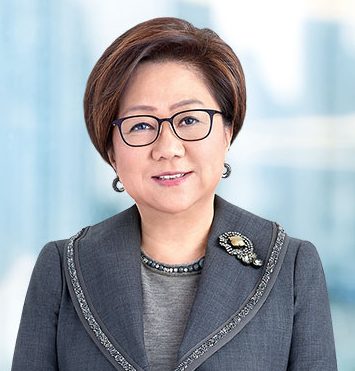 Mrs Cha is Chairman of Hong Kong Exchanges and Clearing Ltd and a member of the Executive Council of the Government of Hong Kong. Mrs Cha is also a Non-Executive Director of Unilever plc; a Senior International Advisor of Foundation Assets Management Sweden AB and a member of Sotheby's International Advisory Board. In addition, she is also Vice Chairman of the International Advisory Council of the China Securities Regulatory Commission, and a Director of the World Federation of Exchanges.
Mrs Cha became the first, and to-date, the only person outside Mainland China to join the Central Government of the People's Republic of China at the vice ministerial rank when she was appointed as Vice Chairman of the China Securities Regulatory Commission in January 2001. She served in that position until September 2004. Mrs Cha worked for the Securities and Futures Commission in Hong Kong from 1991 to 2000, becoming its Deputy Chairman in 1998. She was also Chairman of The Financial Services Development Council of Hong Kong from January 2013 to July 2018. She was awarded a Silver Bauhinia Star in 2001, a Gold Bauhinia Star in 2009 and the Grand Bauhinia Medal in 2017 by the Hong Kong Government for her public service.



---
For CEOs, Heads, Senior Management, Market Heads, Desk Heads, Financial Professionals, Investment Managers, Asset Managers, Fund Managers, Hedge Funds, Boutique Funds, Analysts, Advisors, Wealth Managers, Private Bankers, Family Offices, Investment Bankers, Private Equity, Institutional Investors, Professional Investors
Get Ahead in 60 Seconds. Join 10,000 +
Sign Up / Contact Us
Caproasia | Driving the future of Asia a financial information technology co. since 2014
Web links may be disabled on mobile for security. Please click on desktop.






---
Caproasia.com
| The leading financial website for investment managers, professional investors, UHNW & HNW investors and advisors to institutions, billionaires, UHNWs & HNWs.
Covering capital markets, investments and private wealth in Asia. How do you invest $3 million to $300 million? How do you manage $20 million to $3 billion of assets?
Caproasia
is a financial information technology co. founded in 2014. We have 4 businesses in Media, Information, Services and Technology. We created 3 solutions: Membership, Events & Platforms to drive investment decisions in Asia through information, services, technology & people, that impact economies, societies & people. Our Mission: Driving the future of Asia For 2022 Investment Day: mail@caproasia.com For Family Office, Professional Investor, HNW Investor Events: mail@caproasia.com For Membership, Events, Networking, Roundtable, Summits: mail@caproasia.com For Investment Relations Network: mail@caproasia.com For Platforms, Media Kit, Advertising, Campaigns, Partnerships: angel@caproasia.com For press release: press@caproasia.com For all other enquiries: mail@caproasia.com
2022 Upcoming Events
Join Events in Hong Kong & Singapore. Investments, Alternatives, Private MarketsHedge Funds, Private Equity, Private Wealth, Family Office & more. View:
2022 Upcoming Events
| Register
here
Join as Delegate, Speaker, Moderator, Host, Sponsor & Partner Contact: events@caproasia.com or mail@caproasia.com
---
Caproasia Users
Manage $20 million to $3 billion of assets
Invest $3 million to $300 million
Advise institutions, billionaires, UHNWs & HNWs
Learn More | Caproasia Users
Caproasia Platforms | Join 10,000 Investors & Advisors
Monthly Networking & Roundtables:
Membership | Join a Powerful Network:
Family Office Programs:
Caproasia Summits:
Special Coverage