Caproasia.com | The leading source of data, research, information & resource for investment managers, professional investors, UHNW & HNW investors, and advisors to institutions, billionaires, UHNWs & HNWs. Covering capital markets, investments and private wealth in Asia. How do you invest $3 million to $300 million? How do you manage $20 million to $3 billion of assets? Caproasia -
Learn more
Media, Events, Networking, Roundtable, Membership -
Contact Us
This site is for accredited investors, professional investors, investment managers and financial professionals only. You should have assets around $3 million to $300 million or managing $20 million to $3 billion.



---
HKEX President & COO Calvin Tai to Retire, John Buckley & Wilfred Yiu Appointed as New Co-COOs
12th May 2022 | Hong Kong
Hong Kong Exchange (HKEX) President & Chief Operating Officer (COO) Calvin Tai will be retiring at the end of May 2022 after a 24 years career at HKEX, with John Buckley (Head of Exchange Operations & Transformation) and Wilfred Yiu (Co-Head of Markets) appointed as HKEX new Co-Chief Operating Officers (Co-COOs). Wilfred Yiu will also succeed Calvin Tai as CEO of Stock Exchange of Hong Kong (SEHK) and Hong Kong Futures Exchange (HKFE). HKEX COO Calvin Tai had joined HKFE in July 1998 and held a number of senior roles within the HKEX Group, including Interim Chief Executive, Head of Clearing, Co-Head of Equities and FIC Business, and Head of Trading Division. HKEX CEO, Nicolas Aguzin: "Calvin has been a highly valued member of the HKEX leadership team over many years. He has played a key role throughout his tenure in leading a vast range of initiatives that support the continuous enhancement of our markets and infrastructure, ensuring our long-term sustainability and resiliency. We would like to extend our sincere and deep gratitude for his dedication and passion in the development of HKEX and Hong Kong's markets over the last two and half decades. On behalf of all our colleagues, I would like to thank Calvin for his many contributions and wish him a very happy retirement. I'm delighted to announce the appointments of Wilfred and John as Co-COOs of HKEX. They are both extremely capable and seasoned executives, with deep knowledge of our markets, our infrastructure and products. I look forward to working closely with them and the entire management team, as we drive forward with our vision to build the Marketplace of the Future."
" HKEX President & COO Calvin Tai to Retire, John Buckley & Wilfred Yiu Appointed as New Co-COOs "



2021 Data Release
2020 List of Private Banks in Hong Kong
2020 List of Private Banks in Singapore
2020 Top 10 Largest Family Office
2020 Top 10 Largest Multi-Family Offices
2020 Report: Hong Kong Private Banks & Asset Mgmt - $4.49 Trillion
2020 Report: Singapore Asset Mgmt - $3.48 Trillion AUM
Web links may be disabled on mobile for security. Please click on desktop.
About HKEX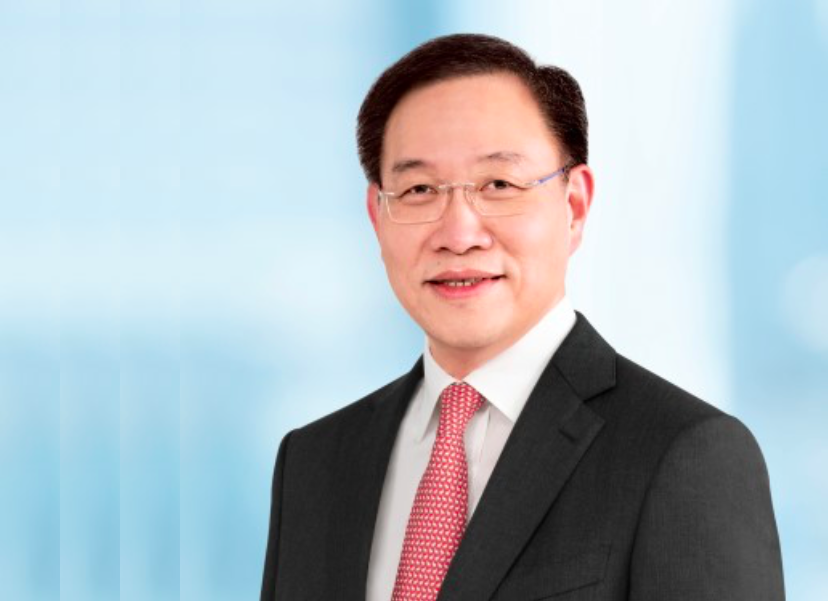 Hong Kong Exchanges and Clearing Limited (HKEX) is one of the world's major exchange groups, and operates a range of equity, commodity, fixed income and currency markets. HKEX is the world's leading IPO market and as Hong Kong's only securities and derivatives exchange and sole operator of its clearing houses, it is uniquely placed to offer regional and international investors access to Asia's most vibrant markets. HKEX is also the global leader in metals trading, through its wholly owned subsidiaries, The London Metal Exchange (LME) and LME Clear Limited. This commodity franchise was further enhanced with the launch of Qianhai Mercantile Exchange (QME), in China, in 2018. HKEX launched the pioneering Shanghai-Hong Kong Stock Connect programme in 2014, further expanded with the launch of Shenzhen Connect in 2016, and the launch of Bond Connect in 2017. Visit: www.hkexgroup.com
Caproasia Users
Manage $20 million to $3 billion of assets
Invest $3 million to $300 million
Advise institutions, billionaires, UHNWs & HNWs
Learn More | Caproasia Users
Caproasia Platforms | Join 10,000 Investors & Advisors
Monthly Networking & Roundtables:
Membership | Join a Powerful Network:
Family Office Programs:
Caproasia Summits:
Special Coverage
---
Caproasia.com
| The leading financial website for investment managers, professional investors, UHNW & HNW investors and advisors to institutions, billionaires, UHNWs & HNWs.
Covering capital markets, investments and private wealth in Asia. How do you invest $3 million to $300 million? How do you manage $20 million to $3 billion of assets?
Caproasia
is a financial information technology co. founded in 2014. We have 4 businesses in Media, Information, Services and Technology. We created 3 solutions: Membership, Events & Platforms to drive investment decisions in Asia through information, services, technology & people, that impact economies, societies & people. Our Mission: Driving the future of Asia
Goal 2022
| We have a goal in 2022.  To drive $22 billion of deals & investments. Join us to drive $22 billion of deals & investments in 2022. For 2022 Investment Day: mail@caproasia.com For Family Office, Professional Investor, HNW Investor Events: mail@caproasia.com For Membership, Events, Networking, Roundtable, Summits: mail@caproasia.com For Investment Relations Network: mail@caproasia.com For Platforms, Media Kit, Advertising, Campaigns, Partnerships: angel@caproasia.com For press release: press@caproasia.com For all other enquiries: mail@caproasia.com
---