---
Hong Kong Court Orders Gold Mining Pyramid & Ponzi Scheme Fraud DFRF Enterprises to Compensate Victim, Frozen Bank Accounts with $356,000 Remaining
19th May 2022 | Hong Kong
The Hong Kong court (Court of First Instance) has granted orders filed by Hong Kong Securities and Futures Commission (SFC) against gold mining pyramid & ponzi scheme fraud DFRF Enterprises to compensate investors with $356,000 (HKD 2.8 million) frozen from 2 bank accounts. The 2 companies DFRF Enterprises LLC and DFRF Enterprises, LLC founded by Daniel Fernandes Rojo Filho (between 2014 and 2015), had falsely claimed that their gold mining operations would soon be listed in the United States and persuaded investors to sign up membership for a monthly return. In 2015, they again falsely claimed the company had been listed in the United States, and can convert their membership into preferred shares. In Dec 2016 and March 2017, Hong Kong SFC obtained court interim injunctions to freeze assets in the 2 bank accounts. The 2 bank accounts were respectively held by Mr Heriberto C. Perez Valdes and Sealand Trading (Hong Kong) Limited (Sealand). In 2019, the United States had also obtained judgement against DFRF Enterprises LLC, raising more than $15 million from at least 1,400 investors. The administrators are Mr James Wardell and Mr Jackson Ip of Moore Recovery Limited. The Reasons for Judgement is available on the Judiciary's website (Court Reference: HCA 2189/2016).
" Hong Kong Court Orders Gold Mining Pyramid & Ponzi Scheme Fraud DFRF Enterprises to Compensate Victim, Frozen Bank Accounts with $356,000 Remaining "
---
Web links may be disabled on mobile for security. Please click on desktop.


---
Hong Kong SFC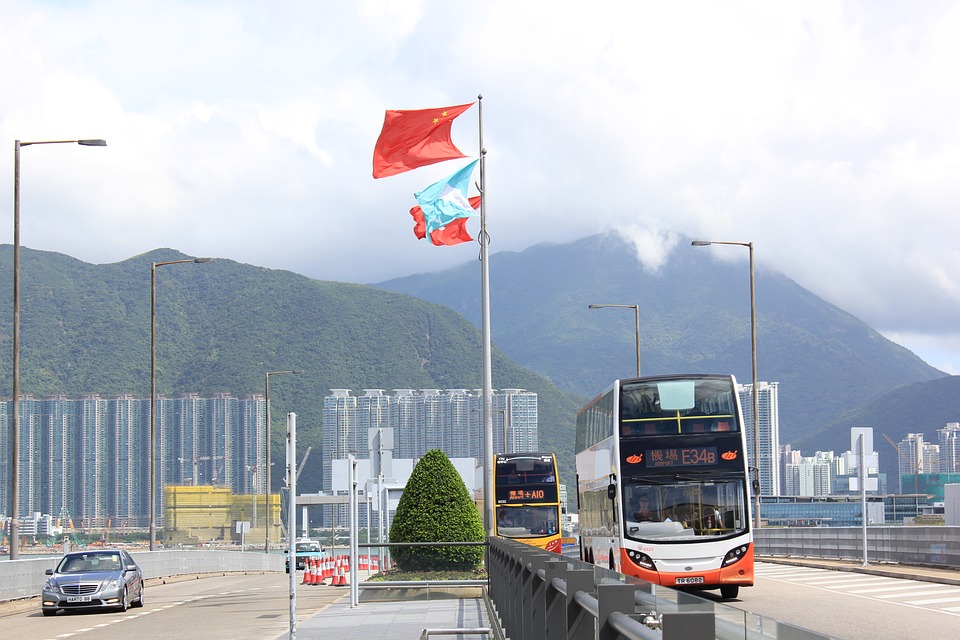 Hong Kong SFC: A Pyramid and Ponzi scheme is an investment fraud in which fraudster purports to operate a business or an investment which offers promised returns to victims at a later pay date and victims are persuaded to recruit other people to participate in the business or the investment.
United States SEC Against DFRF Enterprises LLC
SEC Obtains Final Judgments Against Pyramid Scheme Mastermind and Promoters Litigation: Securities and Exchange Commission v. DFRF Enterprises LLC
On October 22, 2019, the U.S. District Court for the District Court of Massachusetts entered final judgments against the orchestrator and four promoters of a pyramid and Ponzi scheme involving two purported gold mining companies.
In June 2015, the SEC charged Daniel Fernandes Rojo Filho, Heriberto C. Perez Valdes, Eduardo N. Da Silva and Jeffrey A. Feldman of Florida, Romildo Da Cunha of Brazil, Wanderley L. Dalman and Gaspar C. Jesus of Massachusetts, Massachusetts-based DFRF Enterprises LLC, and Florida-based DFRF Enterprises, LLC for their roles in a pyramid and Ponzi scheme that targeted investors in Spanish and Portuguese-speaking communities. The SEC alleged that investors were falsely told that the DFRF entities, purported gold mining companies, owned more than 50 gold mines in Africa and Brazil, and that an investment in these companies would be fully insured and guaranteed. The defendants allegedly raised more than $15 million from at least 1,400 investors between 2014 and 2015 by recruiting new members in pyramid scheme fashion to keep the fraud afloat. Commissions were allegedly paid to earlier investors in a Ponzi-like fashion to encourage their recruitment efforts.
The court entered final judgments by default against Filho, Da Cunha, Dalman, Jesus, and Da Silva, enjoining them from violating the registration and antifraud provisions of Sections 5 and 17(a) of the Securities Act of 1933 and Section 10(b) of the Securities Exchange Act of 1934 and Rule 10b-5 thereunder. The final judgments further ordered Filho, Da Cunha, Dalman, Jesus, and Da Silva to pay disgorgement and prejudgment interest of $10,269,827, $170,765, $98,064, $104,504, and $266,006, respectively. Filho was ordered to pay a $1 million civil penalty, and Da Cunha, Dalman, Jesus, and Da Silva were each ordered to pay civil penalties of $160,000.
The SEC previously obtained final judgments against the DFRF entities and Valdez. The SEC's litigation in this matter continues against alleged promoter Feldman.
---
For CEOs, Heads, Senior Management, Market Heads, Desk Heads, Financial Professionals, Investment Managers, Asset Managers, Fund Managers, Hedge Funds, Boutique Funds, Analysts, Advisors, Wealth Managers, Private Bankers, Family Offices, Investment Bankers, Private Equity, Institutional Investors, Professional Investors
Sign Up / Contact Us
Caproasia | Get Ahead in 60 Seconds. Join 10,000 +
Caproasia | Driving the future of Asia
a financial information technology co. since 2014
Web links may be disabled on mobile for security. Please click on desktop.





---
Caproasia.com
| The leading financial website for investment managers, professional investors, UHNW & HNW investors and advisors to institutions, billionaires, UHNWs & HNWs.
Covering capital markets, investments and private wealth in Asia. How do you invest $3 million to $300 million? How do you manage $20 million to $3 billion of assets?
Caproasia
is a financial information technology co. founded in 2014. We have 4 businesses in Media, Information, Services and Technology. We created 3 solutions: Membership, Events & Platforms to drive investment decisions in Asia through information, services, technology & people, that impact economies, societies & people. Our Mission: Driving the future of Asia For 2022 Investment Day: mail@caproasia.com For Family Office, Professional Investor, HNW Investor Events: mail@caproasia.com For Membership, Events, Networking, Roundtable, Summits: mail@caproasia.com For Investment Relations Network: mail@caproasia.com For Platforms, Media Kit, Advertising, Campaigns, Partnerships: angel@caproasia.com For press release: press@caproasia.com For all other enquiries: mail@caproasia.com
---
Caproasia Users
Manage $20 million to $3 billion of assets
Invest $3 million to $300 million
Advise institutions, billionaires, UHNWs & HNWs
Learn More | Caproasia Users
Caproasia Platforms | Join 10,000 Investors & Advisors
Monthly Networking & Roundtables:
Membership | Join a Powerful Network:
Family Office Programs:
Caproasia Summits:
Special Coverage