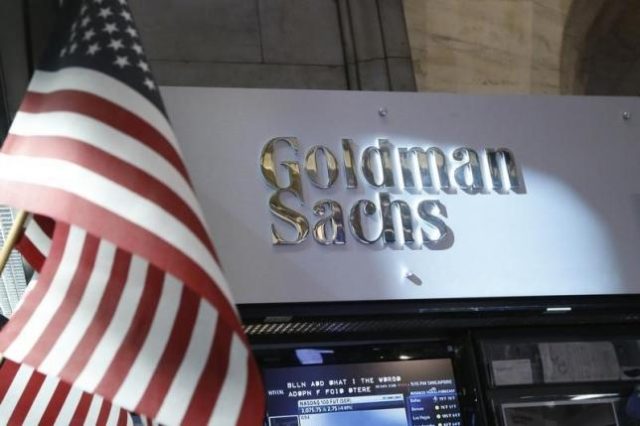 ---
United States SEC Investigates Goldman Sachs ESG Funds, Increased Scrutiny on Misleading ESG Claims & Greenwashing
17th June 2022 | Singapore
The United States SEC (Securities & Exchange Commission) has started investigation into Goldman Sachs ESG funds, as authorities increase scrutiny on asset managers for misleading ESG Claims & Greenwashing (false or misleading claims about the environmental benefits of a product, service, technology), after recent fines & investigations on BNY Mellon & DWS by the United States Securities & Exchange Commission (SEC). Goldman Sachs Reply to ESG Today: "The US Securities and Exchange Commission (SEC) has been conducting an investigation as to a historical time period for the Goldman Sachs ESG Emerging Markets Equity Fund, Goldman Sachs International Equity ESG Fund and a US Equity ESG separately-managed account offering. The assets under supervision for these strategies total approximately $725 million as of April 30, 2022. Goldman Sachs is cooperating with the SEC on this matter." (ESG ~ Environmental, Social & Governance) Read: United States SEC Charges BNY Mellon for Misleading Statements on ESG, Pays $1.5 Million Penalty | Deutsche Bank $970 Billion DWS Group CEO Asoka Woehrmann Resigns after Police Raid on Greenwashing, Head of Corporate Bank Stefan Hoops Appointed as new CEO.
" United States SEC Investigates Goldman Sachs ESG Funds, Increased Scrutiny on Misleading ESG Claims & Greenwashing "
---
Web links may be disabled on mobile for security. Please click on desktop.


---
---
For CEOs, Heads, Senior Management, Market Heads, Desk Heads, Financial Professionals, Investment Managers, Asset Managers, Fund Managers, Hedge Funds, Boutique Funds, Analysts, Advisors, Wealth Managers, Private Bankers, Family Offices, Investment Bankers, Private Equity, Institutional Investors, Professional Investors
Sign Up / Contact Us
Caproasia | Get Ahead in 60 Seconds. Join 10,000 +
Caproasia | Driving the future of Asia
a financial information technology co. since 2014
Web links may be disabled on mobile for security. Please click on desktop.





---
Caproasia.com
| The leading financial website for investment managers, professional investors, UHNW & HNW investors and advisors to institutions, billionaires, UHNWs & HNWs.
Covering capital markets, investments and private wealth in Asia. How do you invest $3 million to $300 million? How do you manage $20 million to $3 billion of assets?
Caproasia
is a financial information technology co. founded in 2014. We have 4 businesses in Media, Information, Services and Technology. We created 3 solutions: Membership, Events & Platforms to drive investment decisions in Asia through information, services, technology & people, that impact economies, societies & people. Our Mission: Driving the future of Asia For 2022 Investment Day: mail@caproasia.com For Family Office, Professional Investor, HNW Investor Events: mail@caproasia.com For Membership, Events, Networking, Roundtable, Summits: mail@caproasia.com For Investment Relations Network: mail@caproasia.com For Platforms, Media Kit, Advertising, Campaigns, Partnerships: angel@caproasia.com For press release: press@caproasia.com For all other enquiries: mail@caproasia.com
---
Caproasia Users
Manage $20 million to $3 billion of assets
Invest $3 million to $300 million
Advise institutions, billionaires, UHNWs & HNWs
Learn More | Caproasia Users
Caproasia Platforms | Join 10,000 Investors & Advisors
Monthly Networking & Roundtables:
Membership | Join a Powerful Network:
Family Office Programs:
Caproasia Summits:
Special Coverage