---
China Property Group Country Garden to Raise $360 Million via 3.62% New Shares Issuance to Refinance Debt, 12.62% Discount from Market Price
28th July 2022 | Hong Kong
China property conglomerate Country Garden Holdings has announced plans to raise $360 million via 3.62% of new shares issuance to refinance existing debt, with the new share issue representing a 12.62% discount (HKD 3.25) from Tuesday market price (26/7/22, HKD 3.72).  With the announcement, Country Garden Holdings share price has declined about 15% (HKD 3.17, 28/7/22), with a current market value of around $9.32 billion.  Country Garden, one of the largest real estate company in China, was founded in 1992 by Yang Guoqiang.  Today, the largest shareholder of Country Garden is Yang Huiyan (Shares transferred by father & founder Yang Guoqiang), and has an estimated fortune of $11 billion.  
" China Property Group Country Garden to Raise $360 Million via 3.62% New Shares Issuance to Refinance Debt, 12.62% Discount from Market Price "
- Article continues below - Web links may be disabled on mobile for security. Please click on desktop.



Country Garden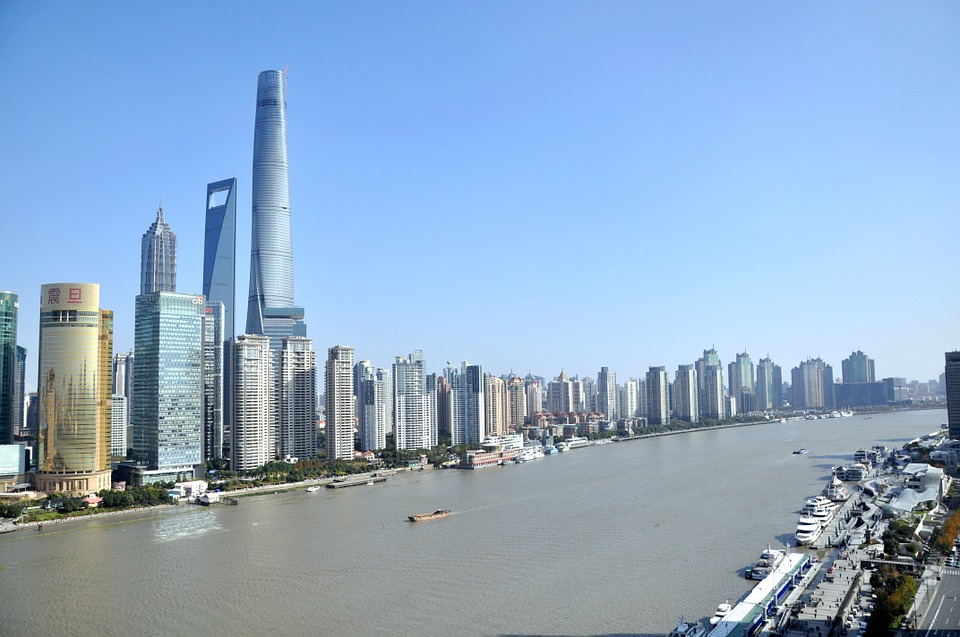 Country Garden Services Holdings Company Limited was founded in 1992. After 27 years of steady development, the company's business covers residential properties, commercial properties, office buildings, multi-functional complex buildings, government and other public facilities, industrial parks, highway service stations, parks, schools and so on.
Adhering to service concepts of 'fulfill and anticipate the needs of property owners' and 'center everything around property owners', Country Garden Services has acquired three major certifications – ISO quality management system, ISO environmental management system and British Standards Institution (BSI) occupational health and safety system. With a strong offline service system, we  integrate community business resources, provide full life-cycle services and preserve the clients' property value, ensuring property owners'exceptional service experience.
As a large group enterprise listed on Hong Kong Stock Exchange's Main Board (Stock Code: 2007), Country Garden ranks among "The World's 500 Largest Public Companies" as per Forbes. Country Garden is not just a developer and operator of residential communities, but also constructs and operates green, ecological and smart cities. In 2016, Country Garden's residential property sales exceeded USD43 billion, covered approximately 37.47 million square meters, and ranked among top three real estate enterprises globally.    Country Garden has consistently tried to promote residential civilization. Leveraging a craftsman's professional spirit, and utilizing scientific planning and human-centric design, it aims to build good and affordable housing for the whole world. Such housing typically features complete community public facilities, beautiful landscape design, and safe and comfortable residential environment. Country Garden has developed more than 700 residential, commercial and urban construction projects globally, and offers its services to more than 3 million property owners.
Managing $20 million to $3 billion. Investing $3 million to $300 million. For Investment Managers, Hedge Funds, Boutique Funds, Private Equity, Venture Capital, Professional Investors, Family Offices, Private Bankers & Advisors, sign up today. Subscribe to Caproasia and receive the latest news, data, insights & reports, events & programs daily at 2 pm. Join Events & Find Services Join Investments, Private Wealth, Family Office events in Hong Kong, Singapore, Asia-wide. Find hard-to-find $3 million to $300 million financial & investment services at The Financial Centre | TFC. Find financial, investment, private wealth, family office, real estate, luxury investments, citizenship, law firms & more.  List hard-to-find financial & private wealth services. Have a product launch? Promote a product or service? List your service at The Financial Centre | TFC. Join interviews & editorial and be featured on Caproasia.com or join Investments, Private Wealth, Family Office events. Contact us at angel@caproasia.com or mail@caproasia.com Caproasia.com | The leading source of data, research, information & resource for financial professionals, investment managers, professional investors, family offices & advisors to institutions, billionaires, UHNWs & HNWs. Covering capital markets, investments and private wealth in Asia. How do you invest $3 million to $300 million? How do you manage $20 million to $3 billion of assets?
Quick Links
2021 Data Release
2020 List of Private Banks in Hong Kong
2020 List of Private Banks in Singapore
2020 Top 10 Largest Family Office
2020 Top 10 Largest Multi-Family Offices
2020 Report: Hong Kong Private Banks & Asset Mgmt - $4.49 Trillion
2020 Report: Singapore Asset Mgmt - $3.48 Trillion AUM
For Investors | Professionals | Executives
Latest data, reports, insights, news, events & programs Everyday at 2 pm Direct to your inbox Save 2 to 8 hours per week. Organised for success
Register Below
For CEOs, Heads, Senior Management, Market Heads, Desk Heads, Financial Professionals, Investment Managers, Asset Managers, Fund Managers, Hedge Funds, Boutique Funds, Analysts, Advisors, Wealth Managers, Private Bankers, Family Offices, Investment Bankers, Private Equity, Institutional Investors, Professional Investors
Get Ahead in 60 Seconds. Join 10,000 +
Save 2 to 8 hours weekly. Organised for Success.
Sign Up / Register
Web links may be disabled on mobile for security. Please click on desktop.



---
Caproasia Users
Manage $20 million to $3 billion of assets
Invest $3 million to $300 million
Advise institutions, billionaires, UHNWs & HNWs
Caproasia Platforms | 10,000 Investors & Advisors
Monthly Roundtable & Networking
Family Office Programs
The 2023 Investment Day
28th March 2023 - Hong Kong
4th April 2023 - Singapore
April 2023 - Virtual
Sept 2023 - Hong Kong
Oct 2023 - Singapore
Oct 2023 - Hong Kong
Visit: The Investment Day | Register: Click here
Caproasia Summits
Contact Us
For Enquiries, Membership mail@caproasia.com, angel@caproasia.com For Listing, Subscription mail@caproasia.com, claire@caproasia.com For Press Release, send to: press@caproasia.com For Events & Webinars events@caproasia.com For Media Kit, Advertising, Sponsorships, Partnerships angel@caproasia.com For Research, Data, Surveys, Reports research@caproasia.com For General Enquiries mail@caproasia.com
---
Caproasia | Driving the future of Asia a financial information technology co. since 2014
---