---
Hang Seng Launches New Hang Seng Stock Connect China Enterprises Index, Tracks Chinese Giants listed in Shanghai, Shenzhen & Hong Kong including Moutai, Tencent, CATL & Meituan with 12.6% Back-Tested Returns
1st September 2022 | Hong Kong
Hang Seng Indexes Company has launched the Hang Seng Stock Connect China Enterprises Index (HSCEA), tracking Chinese giants listed in Shanghai, Shenzhen & Hong Kong including Moutai, Tencent, CATL & Meituan.  Hang Seng Indexes: "HSCEA's 80 Shanghai, Shenzhen or Hong Kong-listed constituents provide a well-rounded portfolio with a more balanced mix of industries. As of 19 August, the top four sectors with the highest weightings in the index were Financials (20.6%), Consumer Staples (19.4%), Information Technology (17.5%) and Industrials (13.3%). The market capitalisation of the HSCEA was over CNY 25 trillion, presenting a high representation of overall Chinese stocks. According to back-testing data, the HSCEA would have delivered a cumulative return of 12.6% p.a. since 2017."  Daniel Wong, Chief Index Officer at Hang Seng Indexes Company: "The continuing internationalisation of mainland China capital markets with increasing accessibility presents huge potential investment opportunities and more global investors are eyeing the A-shares market. We launched the HSCEA to serve as a comprehensive tracker of Chinese companies with a high degree of representativeness, regardless of whether they are listed in mainland China or in Hong Kong. We believe the HSCEA, in conjunction with our existing flagship index HSCEI, will help investors to embrace the expanding investment opportunities."
" Hang Seng Stock Connect China Enterprises Index Tracks Chinese Giants listed in Shanghai, Shenzhen & Hong Kong including Moutai, Tencent, CATL & Meituan with 12.6% Back-Tested Returns "
- Article continues below -
Hang Seng Stock Connect China Enterprises Index (HSCEA)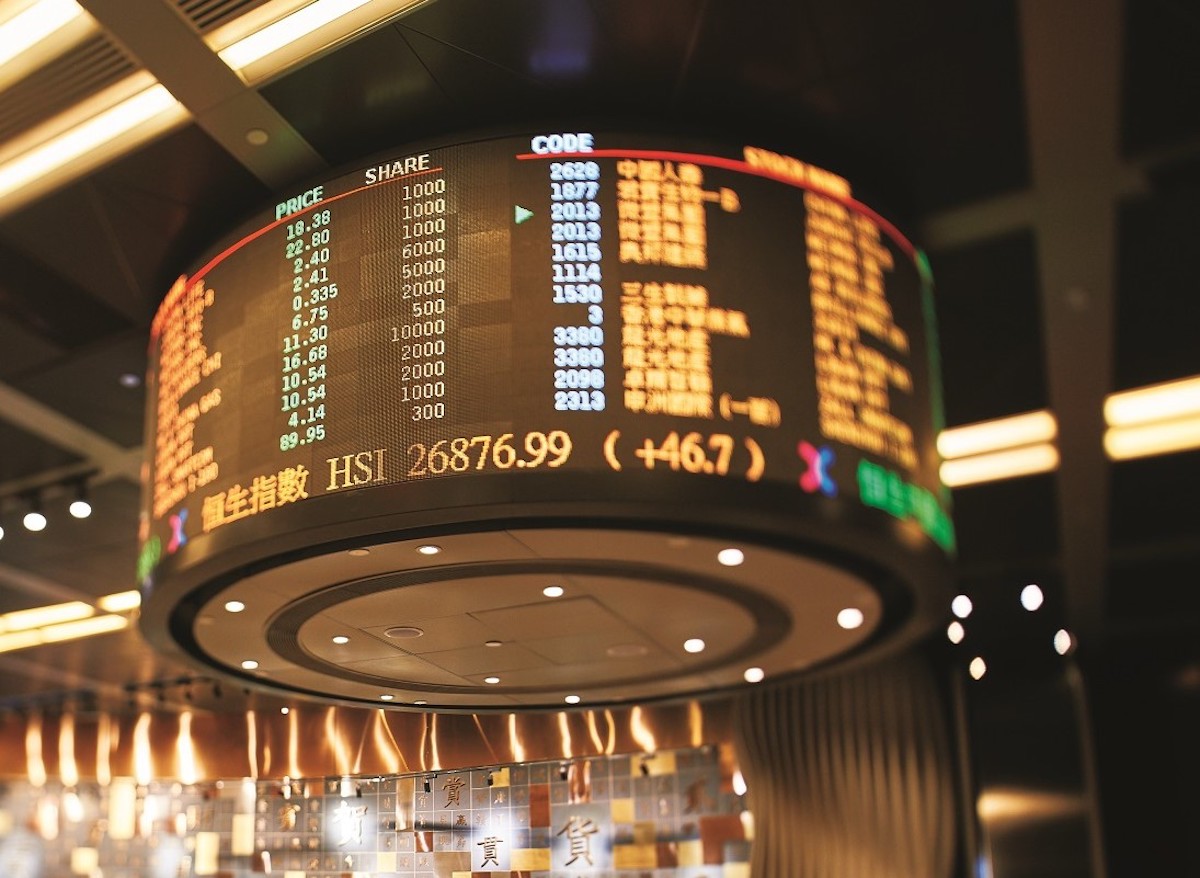 Hang Seng: Since the rollout of the Stock Connect scheme in 2014, the connections between the mainland China and Hong Kong stock markets have become much stronger. In a market consultation about creating a new 'Comprehensive' China index conducted by Hang Seng Indexes Company earlier this year, feedback from market participants showed that there is a significant interest in a tradable cross-market China index that could serve as the benchmark for a comprehensive China portfolio and as the basis for index-linked products. Riding on the success of the HSCEI, the HSCEA has been launched to meet this market demand and provide investors with a one-stop solution for tracking Chinese companies with a high degree of representativeness. 
The HSCEA includes Southbound Stock Connect-eligible HSCEI constituents and large-cap A-shares that are eligible for trading through the Northbound Stock Connect. Among the five largest constituents, Moutai, Tencent, CATL, and Meituan, are listed on one of the mainland or Hong Kong stock exchanges. Only China Construction Bank is listed in both the mainland China and in Hong Kong. 
The HSCEA is calculated and disseminated in real-time at two second intervals. The index constituents are reviewed quarterly. Further details about the index methodology, index characteristics and constituent change review results for the quarter ended 30 June 2022, as well as the consultation conclusions, are provided in the appendices that accompany this release. 
Managing $20 million to $3 billion. Investing $3 million to $300 million.
For Investment Managers, Hedge Funds, Boutique Funds, Private Equity, Venture Capital, Professional Investors, Family Offices, Private Bankers & Advisors, sign up today. Subscribe to Caproasia and receive the latest news, data, insights & reports, events & programs daily at 2 pm.
Join Events & Find Services
Join Investments, Private Wealth, Family Office events in Hong Kong, Singapore, Asia-wide. Find hard-to-find $3 million to $300 million financial & investment services at The Financial Centre | TFC. Find financial, investment, private wealth, family office, real estate, luxury investments, citizenship, law firms & more.  List hard-to-find financial & private wealth services. Have a product launch? Promote a product or service? List your service at The Financial Centre | TFC. Join interviews & editorial and be featured on Caproasia.com or join Investments, Private Wealth, Family Office events. Contact us at
[email protected]
or
[email protected]
Caproasia.com
| The leading source of data, research, information & resource for financial professionals, investment managers, professional investors, family offices & advisors to institutions, billionaires, UHNWs & HNWs. Covering capital markets, investments and private wealth in Asia. How do you invest $3 million to $300 million? How do you manage $20 million to $3 billion of assets?
Quick Links
2021 Data Release
2020 List of Private Banks in Hong Kong
2020 List of Private Banks in Singapore
2020 Top 10 Largest Family Office
2020 Top 10 Largest Multi-Family Offices
2020 Report: Hong Kong Private Banks & Asset Mgmt - $4.49 Trillion
2020 Report: Singapore Asset Mgmt - $3.48 Trillion AUM
For Investors | Professionals | Executives
Latest data, reports, insights, news, events & programs Everyday at 2 pm Direct to your inbox Save 2 to 8 hours per week. Organised for success
Register Below
For CEOs, Heads, Senior Management, Market Heads, Desk Heads, Financial Professionals, Investment Managers, Asset Managers, Fund Managers, Hedge Funds, Boutique Funds, Analysts, Advisors, Wealth Managers, Private Bankers, Family Offices, Investment Bankers, Private Equity, Institutional Investors, Professional Investors
Get Ahead in 60 Seconds. Join 10,000 +
Save 2 to 8 hours weekly. Organised for Success.
Sign Up / Register
Web links may be disabled on mobile for security. Please click on desktop.



---
Caproasia Users
Manage $20 million to $3 billion of assets
Invest $3 million to $300 million
Advise institutions, billionaires, UHNWs & HNWs
Caproasia Platforms | 10,000 Investors & Advisors
Monthly Roundtable & Networking
Family Office Programs
The 2023 Investment Day
28th March 2023 - Hong Kong
4th April 2023 - Singapore
April 2023 - Virtual
6th June 2023 - Hong Kong
13th June 2023 - Singapore
Sept 2023 - Hong Kong
Oct 2023 - Singapore
Oct 2023 - Hong Kong
Visit: The Investment Day | Register: Click here
Caproasia Summits
Contact Us
For Enquiries, Membership
[email protected]
,
[email protected]
For Listing, Subscription
[email protected]
,
[email protected]
For Press Release, send to:
[email protected]
For Events & Webinars
[email protected]
For Media Kit, Advertising, Sponsorships, Partnerships
[email protected]
For Research, Data, Surveys, Reports
[email protected]
For General Enquiries
[email protected]
---
Caproasia | Driving the future of Asia a financial information technology co. since 2014
---