---
Singapore Funds Industry Group in Partnership with Temasek & MAS to Launch Fundnode to Improve Funds Trade Settlement & Process, New Code of Conduct for Investment Fund Directors to Enhance Governance Standard
1st September 2022 | Singapore
Singapore Funds Industry Group (SFIG) in partnership with Temasek & MAS (Monetary Authority of Singapore), has launched Fundnode to improve investment funds trade settlement & process and alongside a new Code of Conduct for investment fund directors to enhance governance standard.  SFIG: "Leveraging Distributed Ledger Technology (DLT), Fundnode will provide a single platform for market participants, such as distributors, fund managers, transfer agents and fund service providers, to seamlessly conduct multiple activities across the settlement process.  In its Pilot phase (operational 2023), Fundnode will begin by streamlining fund processes, facilitating simplified subscription, redemption, and record-keeping workflows for funds offered to retail investors (Authorised Collective Investment Schemes).   Participants of Fundnode's pilot phase include fund distributors (DBS, OCBC Bank, Phillip Securities, Navigator Investments, UOB Kay Hian and UOB), fund managers (abrdn, Fullerton Fund Management, Mandiri Investment, Schroders Investment Management, and UOB Asset Management), transfer agents and service providers (Apex Group, Citi, Deutsche Bank, FNZ, HSBC and State Street) and CPF agent banks."  (Settlement of retail investment fund transactions is manual, and typically conducted using non-digital interfaces. Fund managers and distributors require significant manual interventions to capture the full set of data into their proprietary systems for trade settlement. This has resulted in a highly fragmented and inefficient network among market participants.). Singapore Funds Industry Group (SFIG) is a public-private partnership between the Monetary Authority of Singapore (MAS) and funds industry stakeholders.  See below for Launch of Singapore Fund Directors Association's Code of Conduct for Fund Directors.   
" Singapore Funds Industry Group Partnership with Temasek & MAS to Launch Fundnode to Improve Funds Trade Settlement & Process, New Code of Conduct for Investment Fund Directors to Enhance Governance Standard "
- Article continues below -
Launch of Singapore Fund Directors Association's Code of Conduct for Fund Directors
The Singapore Fund Director's Association (SFDA) has issued a set of Code of Conduct guidelines ("CoC") for Fund Directors in August 2022. Co-developed with industry stakeholders from SFIG, the CoC establishes a set of core principles and best practices to promote professionalism, oversight and governance of funds among Singapore fund directors. The CoC outlines ten key principles to facilitate decision-making and guidance for directors in their governance and fiduciary obligations. It will also be used as a framework to structure industry-driven training and accreditation programmes that will better prepare fund directors to navigate the operational, regulatory and tax environment, and fulfil their governance obligations effectively. 
In alignment with the release of the CoC, SFDA has recently launched a Fund Directors Certification course, which is now available to SFDA members. The course incorporates the key principles of the CoC in its curriculum. This certification consists of six core modules covering areas such as the roles and responsibilities for fund directors, risk management, controls and fraud mitigation, as well as the licencing and compliance requirements for Variable Capital Companies (VCCs). 
For further information on Marketnode and Fundnode, see https://www.marketnode.com/media- centre/marketnode-launches-industry-wide-investment-funds-utility-fundnode/

 

For further information on SFDA's Code of Conduct for Fund Directors and its training programmes, see

 

https://www.sfda.com.sg/events/

 

https://singaporefunds.sg/

 
Gillian Tan, MAS Assistant Managing Director (Development and International),
 

& co-chair of the SFIG Executive Committee: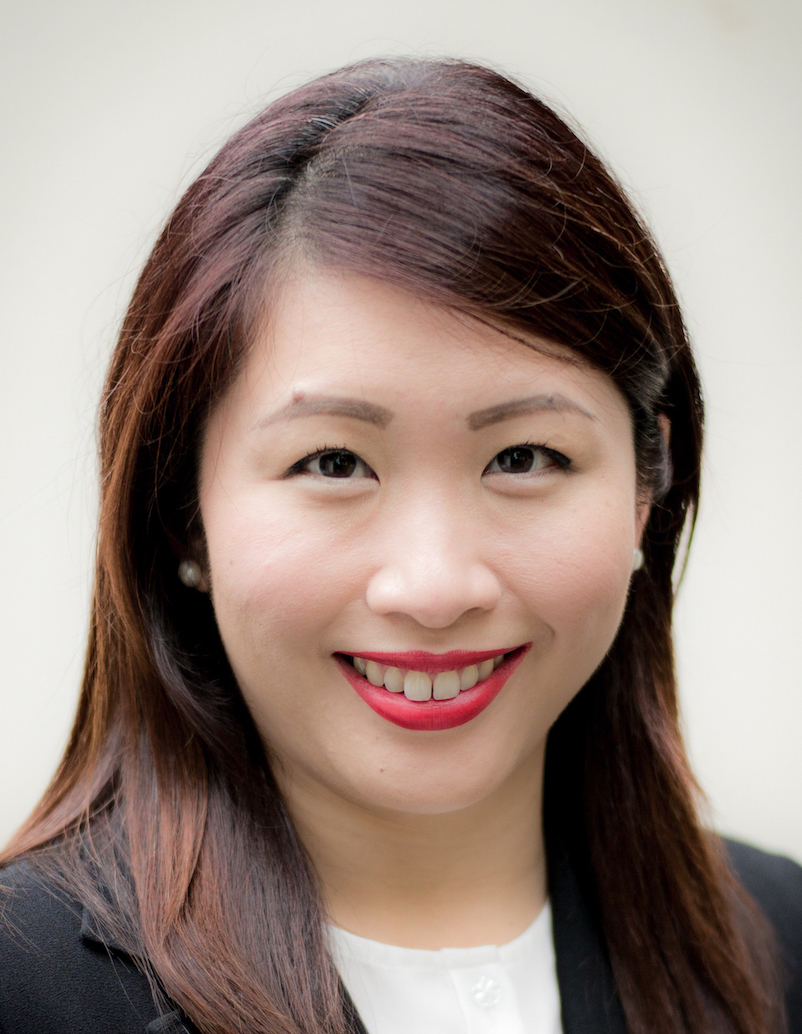 "MAS welcomes the new funds settlement utility and the Code of Conduct guidelines for Fund Directors, which were developed through close collaboration between the Singapore Funds Industry Group, MAS and stakeholders in the broader funds ecosystem.
MAS looks forward to our continuing partnership with the SFIG to improve the capabilities and competitiveness of Singapore's fund management industry". 
Kai-Niklas Schneider, Managing Partner at Clifford Chance & co-chair of the SFIG Executive Committee:
"The launch of Fundnode is a great example of how MAS has harnessed the power of public-private partnerships to enable digitisation and centralised backend processing for retail investment fund trades, thereby improving the efficiency of financial services delivery. Raising the standard as an attractive domicile for global fund managers, the Code of Conduct guidelines ("CoC") showcases SFDA and SFIG's commitment to enhance industry-wide governance standards. With the ongoing trend of digitisation, these initiatives not only help funds and asset owners remain competitive with a robust legal regime and favourable tax environment, but also continue to strengthen Singapore's position as an international funds centre." 
Martin O'Regan, Chairman of the SFDA and co-chair of the Competency & Training working group under SFIG: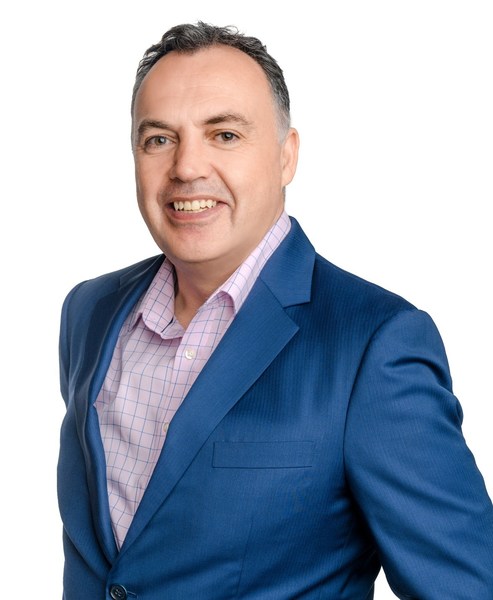 "SFIG is keen to promote and develop best practise initiatives in the industry and we are delighted to develop the Code of Conduct guidelines ("CoC") together with SFDA.
The launch of the CoC is the first step in fostering long-term success through advocacy and standards-setting in corporate governance, as well as professional development for fund directors in Singapore." 
Justin Ong, Asia Pacific Asset and Wealth Management Leader at PwC Singapore & co- chair of the Infrastructure and Innovation working group under SFIG commenting on Fundnode:
"This exciting initiative to create a central fund settlement utility for the Singapore funds industry is one of the flagship projects that the I&I WG oversaw as part of its mandate to explore new innovative trends and consider industry-wide gaps relating to business processes and protocols. The Marketnode retail fund settlement utility is a great example of a digitally led and forward-looking industry-wide solution which will enhance operational productivity and efficiency through building a digital gateway and platform accessible to market participants and stakeholders in the funds ecosystem. We are very happy to see the initial concept now being actualised and operationalised." 
About the Singapore Funds Industry Group ("SFIG")
The Singapore Funds Industry Group ("SFIG") was established in April 2021 as a partnership between MAS and industry stakeholders within the funds ecosystem. 
SFIG is comprised of four working groups: 
The Infrastructure and Innovation WG monitors market developments and spur innovation to transform the funds servicing value chain. The WG develops industry wide utility solutions to achieve greater economies of scale and efficiencies, such as fund data and settlement platforms which will collect and harness insights through data analytics, streamline manual processes and automate reporting.

 

The Policy WG provides advice and recommends improvements to regulatory, legal and tax frameworks, to better serve the needs of fund managers and investors. The WG reviews and recommends enhancements to the current suite of fund structures and considers broadening the range of fund structuring options in Singapore.

 

The Capabilities and Training WG focuses on building a deep pool of fund specialists and directors in areas such as product development, fund administration, distribution and fund oversight and governance. The WG collaborates with tertiary institutions, professional bodies and training providers to upskill professional standards and build deep capabilities for these professionals, including in new and emerging areas such as green finance and ESG solutions.

 

The Promotion and Advocacy WG works to raise the global profile of Singapore as a leading asset management and fund domiciliation hub, through outreach and engagements with Singapore-based and global asset managers, asset owners and service providers.
More information can be found on the SFIG website: www.singaporefunds.sg/
About SFDA 
The SFDA supports fund directors in Singapore by enhancing the capacity and competency of the fiduciary talent pool by providing a platform for personal development, exchange of information and learning, and building a network for SFDA members More information can be found on the SFDA website: www.sfda.com.sg 
About Marketnode 
Marketnode is an SGX Group and Temasek joint venture that seeks to transform financial markets infrastructure with the use of next generation technology. Built by and for the ecosystem, Marketnode partners financial market participants (including global financial institutions, intermediaries and regulators) to identify inefficiencies in existing financial markets infrastructure and co-create solutions using technologies such as blockchain and smart contracts.   These solutions aim to improve the speed and security of financial market transactions, reduce errors and lower costs throughout the lifecycle of an asset class⁠—from origination, transaction, settlement to depository. 
With an initial focus on fixed income and mutual funds, Marketnode's end-to-end digital market infrastructure is powered by (i) Marketnode Gateway, a one-stop pre-trade digital issuance platform encompassing documentation tools, issuer profiling and ESG data, that supports the origination and management of bond transactions; and (ii) Marketnode Core, a blockchain-enabled post-trade issuance, settlement and tokenisation platform for financial assets.  For more information, visit: www.marketnode.com 
Managing $20 million to $3 billion. Investing $3 million to $300 million.
For Investment Managers, Hedge Funds, Boutique Funds, Private Equity, Venture Capital, Professional Investors, Family Offices, Private Bankers & Advisors, sign up today. Subscribe to Caproasia and receive the latest news, data, insights & reports, events & programs daily at 2 pm.
Join Events & Find Services
Join Investments, Private Wealth, Family Office events in Hong Kong, Singapore, Asia-wide. Find hard-to-find $3 million to $300 million financial & investment services at The Financial Centre | TFC. Find financial, investment, private wealth, family office, real estate, luxury investments, citizenship, law firms & more.  List hard-to-find financial & private wealth services. Have a product launch? Promote a product or service? List your service at The Financial Centre | TFC. Join interviews & editorial and be featured on Caproasia.com or join Investments, Private Wealth, Family Office events. Contact us at
[email protected]
or
[email protected]
Caproasia.com
| The leading source of data, research, information & resource for financial professionals, investment managers, professional investors, family offices & advisors to institutions, billionaires, UHNWs & HNWs. Covering capital markets, investments and private wealth in Asia. How do you invest $3 million to $300 million? How do you manage $20 million to $3 billion of assets?
Quick Links
2021 Data Release
2020 List of Private Banks in Hong Kong
2020 List of Private Banks in Singapore
2020 Top 10 Largest Family Office
2020 Top 10 Largest Multi-Family Offices
2020 Report: Hong Kong Private Banks & Asset Mgmt - $4.49 Trillion
2020 Report: Singapore Asset Mgmt - $3.48 Trillion AUM
For Investors | Professionals | Executives
Latest data, reports, insights, news, events & programs Everyday at 2 pm Direct to your inbox Save 2 to 8 hours per week. Organised for success
Register Below
For CEOs, Heads, Senior Management, Market Heads, Desk Heads, Financial Professionals, Investment Managers, Asset Managers, Fund Managers, Hedge Funds, Boutique Funds, Analysts, Advisors, Wealth Managers, Private Bankers, Family Offices, Investment Bankers, Private Equity, Institutional Investors, Professional Investors
Get Ahead in 60 Seconds. Join 10,000 +
Save 2 to 8 hours weekly. Organised for Success.
Sign Up / Register
Web links may be disabled on mobile for security. Please click on desktop.



---
Caproasia Users
Manage $20 million to $3 billion of assets
Invest $3 million to $300 million
Advise institutions, billionaires, UHNWs & HNWs
Caproasia Platforms | 10,000 Investors & Advisors
Monthly Roundtable & Networking
Family Office Programs
The 2023 Investment Day
28th March 2023 - Hong Kong
4th April 2023 - Singapore
April 2023 - Virtual
6th June 2023 - Hong Kong
13th June 2023 - Singapore
Sept 2023 - Hong Kong
Oct 2023 - Singapore
Oct 2023 - Hong Kong
Visit: The Investment Day | Register: Click here
Caproasia Summits
Contact Us
For Enquiries, Membership
[email protected]
,
[email protected]
For Listing, Subscription
[email protected]
,
[email protected]
For Press Release, send to:
[email protected]
For Events & Webinars
[email protected]
For Media Kit, Advertising, Sponsorships, Partnerships
[email protected]
For Research, Data, Surveys, Reports
[email protected]
For General Enquiries
[email protected]
---
Caproasia | Driving the future of Asia a financial information technology co. since 2014
---