Caproasia.com | The leading source of data, research, information & resource for investment managers, professional investors, UHNW & HNW investors, and advisors to institutions, billionaires, UHNWs & HNWs. Covering capital markets, investments and private wealth in Asia. How do you invest $3 million to $300 million? How do you manage $20 million to $3 billion of assets? Caproasia -
Learn more
This site is for accredited investors, professional investors, investment managers and financial professionals only. You should have assets around $3 million to $300 million or managing $20 million to $3 billion.


---
South Korea Court Issues Arrest Warrant for Terraform Co-founder Do Kwon, Collapse of Terra Platform with $60 Billion Losses Between TerraUSD & Cryptocurrency LUNA
15th September | Hong Kong
A South Korea court has issued an arrest warrant for Terraform Labs Co-founder Do Kwon, 4 months after the collapse of Terra platform resulting in around $60 billion losses between TerraUSD (UST) & cryptocurrency LUNA.  TerraUSD (UST) (stable coin) was pegged at 1:1 to USD, but the divergence of the pricing peg led to a collapse, resulting in numerous bankruptcy of crypto exchanges and more than $2 trillion of cryptocurrencies value wiped out. In July 2022, Crypto exchange Voyager Digital filed for chapter 11 bankruptcy protection, with $1.3 billion assets, $350 million cash & $650 million claim against crypto fund Three Arrows Capital.  Three Arrows Capital had been ordered into liquidation by a BVI Court (British Virgin Islands), after failing to meet creditors demand for payment including $665 million from Voyager Digital.  One of the largest crypto lender Celsius Network had also filed for chapter 11 bankruptcy, with senior executives reported to have sold their crypto holdings but had encouraged investors to buy on swings & low volume. 
" South Korea Court Issues Arrest Warrant for Terraform Co-founder Do Kwon, Collapse of Terra Platform with $60 Billion Losses Between TerraUSD & Cryptocurrency LUNA "
Billionaire Mark Cuban Named in Class Action Lawsuit for Promoting Crypto Currency Platform Voyager Digital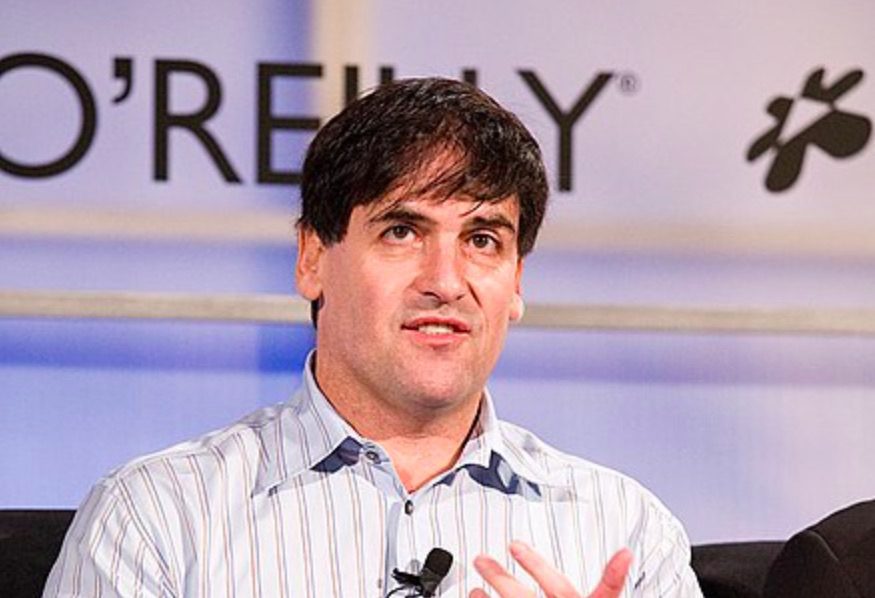 Billionaire & NBA team Dallas Mavericks owner Mark Cuban had been named in a class action lawsuit for promoting cryptocurrency platform Voyager Digital, which had announced a 5-year sponsorship of Dallas Mavericks in 2021 and filed for bankruptcy on 6th July 2022.  Mark Cuban was a client of Voyager Digital, trading on the platform itself.  His comments include: "As close to risk-free as you're gonna get in the crypto."  In the class action lawsuit, the investors alleged the Voyager Digital was a "Ponzi scheme". 
Terra
Terra is an open-source, community-owned blockchain which hosts a vibrant ecosystem of applications. On Terra, you can build applications and organizations using the available suite of cutting-edge developer tools, or simply try out existing ones by connecting a wallet.  The Terra ecosystem runs on its native cryptocurrency, LUNA. You can use LUNA to pay for transaction fees on the Terra blockchain as you interact with various applications. Additionally, you can also use LUNA to earn staking rewards, purchase your favorite digital art, have a say on community-led governance proposals, and much more.  Terra is permissionless and borderless, which means that its next-generation financial products are accessible to anyone in the world with an Internet connection.
---
---
For CEOs, Heads, Senior Management, Market Heads, Desk Heads, Financial Professionals, Investment Managers, Asset Managers, Fund Managers, Hedge Funds, Boutique Funds, Analysts, Advisors, Wealth Managers, Private Bankers, Family Offices, Investment Bankers, Private Equity, Institutional Investors, Professional Investors
Get Ahead in 60 Seconds. Join 10,000 +
Save 2 to 8 hours weekly. Organised for Success.
Subscribe / Sign Up / Contact Us
Caproasia | Driving the future of Asia a financial information technology co. since 2014
Web links may be disabled on mobile for security. Please click on desktop.






---