---
India Billionaire & 2nd Asia Richest with $89 Billion Reliance Chairman Mukesh Ambani to Setup Family Office in Singapore
7th October 2022 | Singapore
India billionaire & 2nd Asia richest man with $89 billion personal fortune Reliance Chairman Mukesh Ambani is setting up a family office in Singapore.  Mukesh Ambani's wife Nita Ambani is setting up the family office in Singapore and is expected to have the family office setup in 12 months (Reliance Industries is a diversified Indian conglomerate with businesses in petrochemicals, oil & gas, telecom and retail).  Many billionaires have setup family offices in Hong Kong & Singapore, and for Singapore, notable billionaires include top hedge fund founder Ray Dalio, Google founder Segrey Brin & James Dyson.  Billionaires Facebook founder Eduardo Saverin and hotpot Haidilao co-founders Zhang Yong & Shu-Ping (Husband & wife) and Shi Yonghong have also switched their residency to Singapore and setup their family & family offices in Singapore.  Investment funds & family offices setting up in Singapore can apply for tax incentives in Singapore.  In 2022, Singapore central bank Monetary Authority updated the S13O Scheme, requiring a minimum fund size of S$10 million at the point of application and the fund must commit to increase its AUM to S$20 million within a two-year grace period.  The minimum fund size for Section 13U Tax Incentive Scheme (s13U Scheme) remains unchanged at S$50 million at the point of application.
" India Billionaire & 2nd Asia Richest with $89 Billion Reliance Chairman Mukesh Ambani to Setup Family Office in Singapore "
Ads & Announcements
The 2023 Investment Day | HK & SG
-
Visit & Register here
Where do you invest $250k, $1 million, $10 million, $100 million or $1 billion? Can you generate IRR of 10% / 15% / 20% or more? Private Equity, Hedge Funds, Boutique Funds, Private Markets & more. Taking place on 28th March 2023 in Hong Kong, 4th April 2023 in Singapore, and Virtual Investment Day in April 2023.




Singapore MAS Tharman Shanmugaratnam on Single Family Offices in Singapore: Around 400 in 2020 & 700 in 2021, Not Required to Register with MAS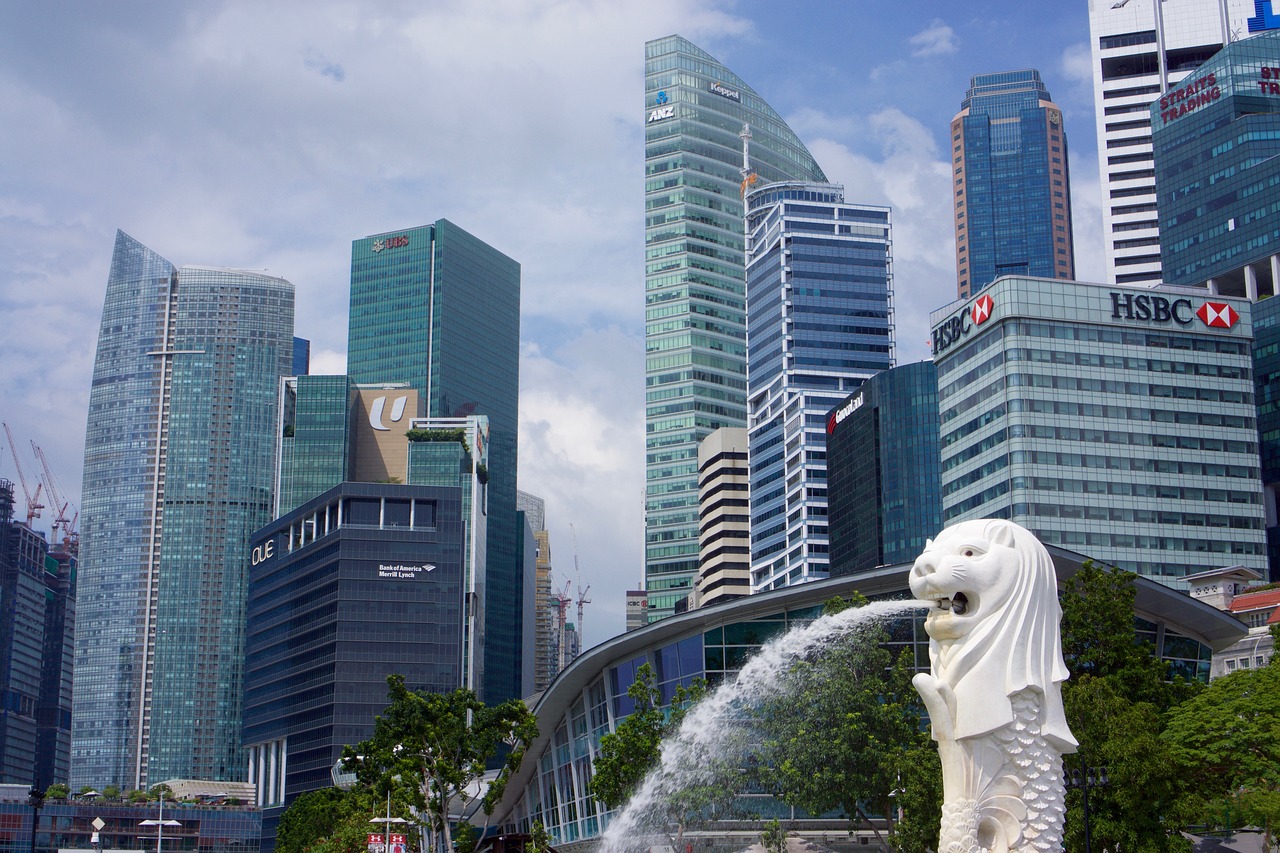 Singapore central bank Monetary Authority of Singapore ( Minister in charge) & Senior Minister Tharman Shanmugaratnam had replied in a Singapore parliamentary question on single family office data in Singapore (No. of Single Family Offices, Total Business Spending, Assets under Management (AUM), AUM invested in Singapore).  
Tharman Shanmugaratnam: "As Single Family Offices (SFOs) do not manage third party monies, they are not required to be registered or licensed by the Monetary Authority of Singapore (MAS). As such, MAS does not have authoritative data on the number of SFOs or the scale of their operations in Singapore.  Based on MAS' estimates, there were about 400 SFOs as at end-2020 and 700 SFOs as at end-2021. MAS does not have estimates on aggregate business spending, aggregate AUM held and the amount invested locally by SFOs.  For SFOs seeking tax incentives on income derived from their investments managed in Singapore.  These are commonly known as Section 13O and 13U schemes under the Income Tax Act. , they are required to meet criteria on business spending, assets under management, and investment professionals hired. With effect from April this year, the requirements under each of these criteria were increased, and a new requirement stipulating that SFOs must make a certain amount of local investments was introduced. Besides these direct contributions, SFOs also generate indirect employment when they work with external finance, tax and legal professionals on wealth planning and operational matters. In addition, they expand the potential pool of capital for purposeful causes such as ESG investments and philanthropic activities. These will increase the positive spillovers to the Singapore economy and enhance the professionalism of the family offices in Singapore."
---
---
For CEOs, Heads, Senior Management, Market Heads, Desk Heads, Financial Professionals, Investment Managers, Asset Managers, Fund Managers, Hedge Funds, Boutique Funds, Analysts, Advisors, Wealth Managers, Private Bankers, Family Offices, Investment Bankers, Private Equity, Institutional Investors, Professional Investors
Get Ahead in 60 Seconds. Join 10,000 +
Save 2 to 8 hours weekly. Organised for Success.
Subscribe / Sign Up / Contact Us
Caproasia | Driving the future of Asia a financial information technology co. since 2014
Web links may be disabled on mobile for security. Please click on desktop.




---