---
French Billionaire with $15 Billion Fortune Pierre Castel & Founder of World 3rd Largest Wine Trader Castel Group Ordered by Switzerland to Pay $416 Million in Taxes, Hide Real Identity & Have Companies in Switzerland & Liechtenstein, Trust in Singapore
13th October 2022 | Hong Kong
French billionaire Pierre Castel (Age 95) & founder of the world's 3rd largest wine trader Castel Group has been ordered by a Switzerland federal court to pay $416 million in taxes for hiding his real identity, with investigation revealing him as the true owner of Castel Group (Pierre Castel had filed taxes under a different first name, not using Pierre).  Switzerland authorities had began investigating in tax filing of Pierre Castel in 2017, suspecting that Castel, is the founder of multi-billion empire Castel Group.  Castel Group is founded in 1949, and has companies in Switzerland & Gibraltar, a foundation in Liechtenstein and a trust in Singapore.  In 1981, Pierre Castel had switched his residency from France to Switzerland.  Castel is the largest French wine producer and owns the biggest French and foreign wine brands distributed in France. 
" French Billionaire with $15 Billion Fortune Pierre Castel & Founder of World 3rd Largest Wine Trader Castel Group Ordered by Switzerland to Pay $416 Million in Taxes, Hide Real Identity & Have Companies in Switzerland & Liechtenstein, Trust in Singapore "
- Article continues below - Web links may be disabled on mobile for security. Please click on desktop.
Castel Group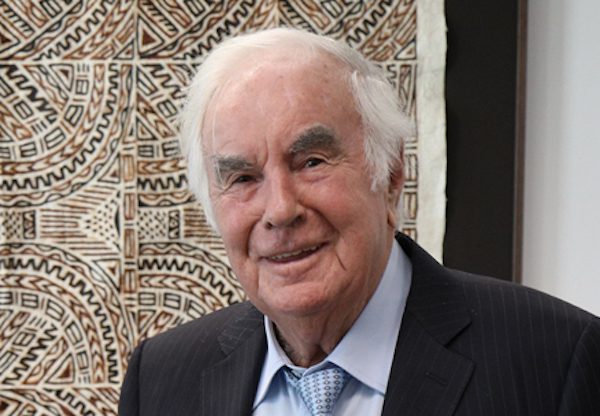 As much a family company as a family of companies, reunited under the same name but essentially independent, CASTEL has become a global reference in the wine industry: as winemakers, wine traders, and wine merchants/distributors. In each of our companies and products, and in every country, we are driven by the same spirit and united in pursuit of the same goal: to open up the world of wine.
Winemaker – CASTEL manages 1,400 hectares of vineyards: in Bordeaux, Provence, the Loire and Languedoc. CASTEL is constantly developing its expertise, working with the utmost respect for terroir and the wider French viticultural landscape. Each of its properties shares an enduring commitment to sustainable winemaking, developing working methods while taking into account people and the environment. This approach enables us to showcase the individuality of each property, offering unique, quality wines.
Wine trader – This is a core activity, helping to raise the profile of French wines across the globe, and is effectively carried out at CASTEL's facilities based in each of France's major winegrowing regions, by 9 Maisons de Vin, and their independent, mutually complementary partners. Together they offer an unrivalled range covering all distribution channels in France and abroad, with wines from a vast spectrum of terroirs. Over the years, this wine trading expertise has enriched, and been enriched by, that of recognised French wine houses.
Wine merchant/distributor – CASTEL's wine retail chains share the same mission: to make it easier for customers to find the wine that is right for them, without compromising on quality or customer service. In this way, CASTEL maintains a direct link to its customers, an essential means of staying in touch with the market. All are true professionals, with an expert knowledge of the wines they sell and the intricacies of food pairing. Their mission is to share French wine expertise, helping customers discover and enjoy the very best products, and to guide them in their choices.
Managing $20 million to $3 billion. Investing $3 million to $300 million.
For Investment Managers, Hedge Funds, Boutique Funds, Private Equity, Venture Capital, Professional Investors, Family Offices, Private Bankers & Advisors, sign up today. Subscribe to Caproasia and receive the latest news, data, insights & reports, events & programs daily at 2 pm.
Join Events & Find Services
Join Investments, Private Wealth, Family Office events in Hong Kong, Singapore, Asia-wide. Find hard-to-find $3 million to $300 million financial & investment services at The Financial Centre | TFC. Find financial, investment, private wealth, family office, real estate, luxury investments, citizenship, law firms & more.  List hard-to-find financial & private wealth services. Have a product launch? Promote a product or service? List your service at The Financial Centre | TFC. Join interviews & editorial and be featured on Caproasia.com or join Investments, Private Wealth, Family Office events. Contact us at
[email protected]
or
[email protected]
Caproasia.com
| The leading source of data, research, information & resource for financial professionals, investment managers, professional investors, family offices & advisors to institutions, billionaires, UHNWs & HNWs. Covering capital markets, investments and private wealth in Asia. How do you invest $3 million to $300 million? How do you manage $20 million to $3 billion of assets?
Quick Links
2021 Data Release
2020 List of Private Banks in Hong Kong
2020 List of Private Banks in Singapore
2020 Top 10 Largest Family Office
2020 Top 10 Largest Multi-Family Offices
2020 Report: Hong Kong Private Banks & Asset Mgmt - $4.49 Trillion
2020 Report: Singapore Asset Mgmt - $3.48 Trillion AUM
For Investors | Professionals | Executives
Latest data, reports, insights, news, events & programs Everyday at 2 pm Direct to your inbox Save 2 to 8 hours per week. Organised for success
Register Below
For CEOs, Heads, Senior Management, Market Heads, Desk Heads, Financial Professionals, Investment Managers, Asset Managers, Fund Managers, Hedge Funds, Boutique Funds, Analysts, Advisors, Wealth Managers, Private Bankers, Family Offices, Investment Bankers, Private Equity, Institutional Investors, Professional Investors
Get Ahead in 60 Seconds. Join 10,000 +
Save 2 to 8 hours weekly. Organised for Success.
Sign Up / Register
Web links may be disabled on mobile for security. Please click on desktop.



---
Caproasia Users
Manage $20 million to $3 billion of assets
Invest $3 million to $300 million
Advise institutions, billionaires, UHNWs & HNWs
Caproasia Platforms | 10,000 Investors & Advisors
Monthly Roundtable & Networking
Family Office Programs
The 2023 Investment Day
28th March 2023 - Hong Kong
4th April 2023 - Singapore
April 2023 - Virtual
6th June 2023 - Hong Kong
13th June 2023 - Singapore
Sept 2023 - Hong Kong
Oct 2023 - Singapore
Oct 2023 - Hong Kong
Visit: The Investment Day | Register: Click here
Caproasia Summits
Contact Us
For Enquiries, Membership
[email protected]
,
[email protected]
For Listing, Subscription
[email protected]
,
[email protected]
For Press Release, send to:
[email protected]
For Events & Webinars
[email protected]
For Media Kit, Advertising, Sponsorships, Partnerships
[email protected]
For Research, Data, Surveys, Reports
[email protected]
For General Enquiries
[email protected]
---
Caproasia | Driving the future of Asia a financial information technology co. since 2014
---