---
BNP Paribas Private Bank Hires Bank of Singapore Tariq Saleim as Head of Credit Wealth Management APAC
17th October 2022 | Hong Kong
BNP Paribas Private Bank has hired Bank of Singapore (Private Bank) Tariq Saleim as BNP Paribas Head of Credit for Wealth Management APAC (1/11/22).  Tariq Saleim with around 30 years of financial industry experience, joins from Bank of Singapore where he was the Global Head of Lending Products & Credit Structuring and leading teams in Singapore, Hong Kong & Dubai.  Before Bank of Singapore, he was with Barclays, BNP Paribas, UBS & Standard Chartered Bank.  Based in Hong Kong, Tariq Saleim will report to Arnaud Tellier (BNP Paribas Wealth Management APAC CEO) and to Remi Lefevre-Moulenq (BNP Paribas Global Head of Wealth Management Credit).  BNP Paribas Wealth Management APAC CEO Arnaud Tellier: "Credit is an essential driver of our business in Asia and a key enabler of our 2025 Strategic Plan. I am confident that Tariq's expertise and experience will enable us to keep offering market-leading lending solutions to support our clients' needs and objectives"
Ads & Announcements
The 2023 Investment Day | HK & SG
-
Visit & Register here
Where do you invest $250k, $1 million, $10 million, $100 million or $1 billion? Can you generate IRR of 10% / 15% / 20% or more? Private Equity, Hedge Funds, Boutique Funds, Private Markets & more. Taking place on 28th March 2023 in Hong Kong, 4th April 2023 in Singapore, and Virtual Investment Day in April 2023.




" BNP Paribas Private Bank Hires Bank of Singapore Tariq Saleim as Head of Credit Wealth Management APAC "
BNP Paribas Head of Credit for Wealth Management APAC Tariq Saleim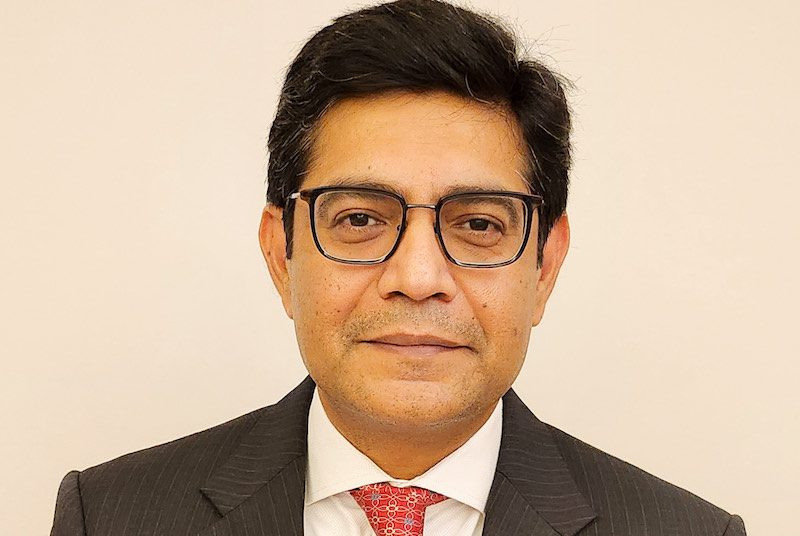 Tariq Saleim – BNP Paribas Head of Credit for Wealth Management APAC.  Tariq Saleim has around 30 years of financial industry experience, joining from Bank of Singapore where he was the Global Head of Lending Products & Credit Structuring and leading teams in Singapore, Hong Kong & Dubai.  Before Bank of Singapore, he was with Barclays, BNP Paribas, UBS & Standard Chartered Bank.
BNP Paribas is the European Union's leading bank and key player in international banking. It operates in 65 countries and has nearly 190,000 employees, including nearly 145,000 in Europe. The Group has key positions in its three main fields of activity: Commercial, Personal Banking & Services for the Group's commercial & personal banking and several specialised businesses including BNP Paribas Personal Finance and Arval; Investment & Protection Services for savings, investment and protection solutions; and Corporate & Institutional Banking, focused on corporate and institutional clients. Based on its strong diversified and integrated model, the Group helps all its clients (individuals, community associations, entrepreneurs, SMEs, corporate and institutional clients) to realise their projects through solutions spanning financing, investment, savings and protection insurance. In Europe, BNP Paribas has four domestic markets: Belgium, France, Italy and Luxembourg. The Group is rolling out its integrated commercial & personal banking model across several Mediterranean countries, Turkey, Eastern Europe as well as via a large network in the western part of the United States. As a key player in international banking, the Group has leading platforms and business lines in Europe, a strong presence in the Americas as well as a solid and fast-growing business in Asia-Pacific.
---
---
For CEOs, Heads, Senior Management, Market Heads, Desk Heads, Financial Professionals, Investment Managers, Asset Managers, Fund Managers, Hedge Funds, Boutique Funds, Analysts, Advisors, Wealth Managers, Private Bankers, Family Offices, Investment Bankers, Private Equity, Institutional Investors, Professional Investors
Get Ahead in 60 Seconds. Join 10,000 +
Save 2 to 8 hours weekly. Organised for Success.
Subscribe / Sign Up / Contact Us
Caproasia | Driving the future of Asia a financial information technology co. since 2014
Web links may be disabled on mobile for security. Please click on desktop.




---