---
Goldman Sachs Regroup into 3 Units: Asset & Wealth Management with $2.4 Trillion AUM Led by Marc Nachmann, Investment Banking & Trading and Transaction Banking & Fintech Portfolio
20th October 2022 | Hong Kong
Goldman Sachs, one of the world's largest financial institution with 47,000 employees worldwide, is regrouping into 3 business units – Asset Management & Wealth Management (includes private banking) with $2.4 trillion AUM (Assets under Management) led by Marc Nachmann (Goldman Sachs Global co-head of Global markets), the 2nd unit is Investment Banking & Trading,  and the 3rd unit is Transaction Banking & Fintech Portfolio.  Earlier in September 2022, Goldman Sachs had planned to reduce 1% to 5% of its workforce, with several hundred jobs expected to be cut in the 2 months (September, October 2022).  Goldman Sachs is one of the world's strongest financial institutions, across multiple businesses worldwide, including investment banking, trading, asset & wealth management.  David Solomon Goldman Sachs Chairman & Chief Executive Officer at 2022 Q2 Earnings: "We delivered solid results in the second quarter as clients turned to us for our expertise and execution in these challenging markets. Despite increased volatility and uncertainty, I remain confident in our ability to navigate the environment, dynamically manage our resources and drive long-term, accretive returns for shareholders."
" Goldman Sachs Regroup into 3 Units: Asset & Wealth Management with $2.4 Trillion AUM Led by Marc Nachmann, Investment Banking & Trading and Transaction Banking & Fintech Portfolio "
Ads & Announcements
The 2023 Investment Day | HK & SG
-
Visit & Register here
Where do you invest $250k, $1 million, $10 million, $100 million or $1 billion? Can you generate IRR of 10% / 15% / 20% or more? Private Equity, Hedge Funds, Boutique Funds, Private Markets & more. Taking place on 28th March 2023 in Hong Kong, 4th April 2023 in Singapore, and Virtual Investment Day in April 2023.




Goldman Sachs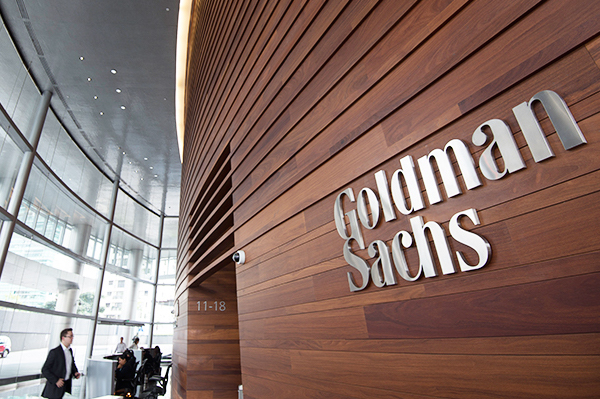 Goldman Sachs is a leading global financial institution that delivers a broad range of financial services across investment banking, securities, investment management and consumer banking to a large and diversified client base that includes corporations, financial institutions, governments and individuals. Founded in 1869, the firm is headquartered in New York and maintains offices in all major financial centers around the world.
---
---
For CEOs, Heads, Senior Management, Market Heads, Desk Heads, Financial Professionals, Investment Managers, Asset Managers, Fund Managers, Hedge Funds, Boutique Funds, Analysts, Advisors, Wealth Managers, Private Bankers, Family Offices, Investment Bankers, Private Equity, Institutional Investors, Professional Investors
Get Ahead in 60 Seconds. Join 10,000 +
Save 2 to 8 hours weekly. Organised for Success.
Subscribe / Sign Up / Contact Us
Caproasia | Driving the future of Asia a financial information technology co. since 2014
Web links may be disabled on mobile for security. Please click on desktop.




---