Caproasia.com | The leading source of data, research, information & resource for investment managers, professional investors, UHNW & HNW investors, and advisors to institutions, billionaires, UHNWs & HNWs. Covering capital markets, investments and private wealth in Asia. How do you invest $3 million to $300 million? How do you manage $20 million to $3 billion of assets? Caproasia -
Learn more
This site is for accredited investors, professional investors, investment managers and financial professionals only. You should have assets around $3 million to $300 million or managing $20 million to $3 billion.


---
Billionaire Michael Fuchs 2nd Wife Alvina Collardeau-Fuchs to Receive $44 Million in Divorce Payout, $55,000 Monthly for 2 Children Till Adult & $120,000 Yearly For Nannies
18th November 2022 | Hong Kong
Billionaire Michael Fuchs (German born) 2nd wife Alvina Collardeau-Fuchs (French) will receive $44 million (£37.5 million) in divorce payout, $55,000 monthly for 2 children till adult (£23,100 each) & $120,000 yearly (£100,000) for nannies.  The judgement was made in a London court, with the judgement giving Alvina Collardeau-Fuchs a "clean break" and a case of "super-rich." The $44 million (£37.5 million) will be in cash & assets, which was part of a pre-nuptial agreement but had been disputed.  They married in New York in 2012, and separated in 2020.   Billionaire Michael Fuchs ($1.7 billion fortune) is a real estate investor, developer, founding RFR holding with his friend Aby Rosen in 1991.  They own some of the most iconic buildings including New York 375 Park Avenue (The Seagram Building) and 405 Lexington (The Chrysler Building).  
" Billionaire Michael Fuchs 2nd Wife Alvina Collardeau-Fuchs to Receive $44 Million in Divorce Payout, $55,000 Monthly for 2 Children Till Adult & $120,000 Yearly For Nannies "
Alvina Collardeau-Fuchs
Alvina Collardeau for OnTheInsideMag.com
Alvina Collardeau-Fuchs on Facebook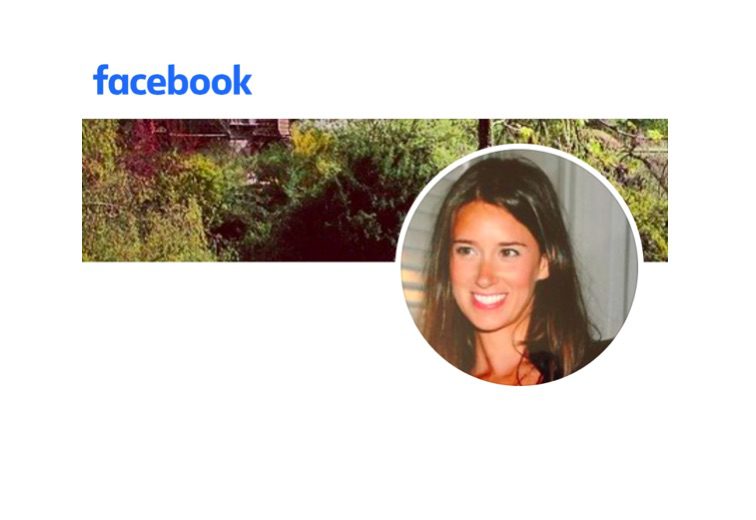 RFR Holding, Michael Fuchs
RFR Holding LLC is a Manhattan based, privately controlled real estate investment, development and management company founded in 1991 by Aby Rosen and Michael Fuchs.  The two partners took their childhood friendship and family backgrounds in real estate to thrive in the world's most competitive real estate marketplace – New York City. Today the firm is known for owning and managing some of Manhattan's most prestigious signature office properties, including 375 Park Avenue (The Seagram Building) and 405 Lexington (The Chrysler Building).  RFR has built a world-class portfolio of commercial and residential real estate, including many of New York's signature office towers, ultra-luxury condominiums, hotels and high-end retail developments. The company's unique combination of European sophistication and American ingenuity has brought the firm to the forefront of the real estate industry. The RFR team expertise leads the industry in operating, developing, leasing and managing world-class properties.
"Our proven track record is a reflection of adding significant value to real estate acquired through property-level repositioning, strategic financial engineering, over two decades of experience in all phases of property life cycles, and leveraging all market opportunities," comments Aby Rosen.
RFR's diverse portfolio constitutes commercial assets, complemented by significant holdings and investments in residential, hotel and retail real estate. Mr. Rosen and Mr. Fuchs, and their team of highly respected and experienced real estate professionals, have a knack for anticipating strong markets when examining leasing and marketing trends. Such talent has made RFR a quality owner and market leader with a proven track record of adding significant value to acquired properties.
History 
Michael Fuchs and Aby Rosen began investing in New York real estate during the recession of the early 1990's.  While they are life-long friends who grew up together in Frankfurt, Germany, Fuchs and Rosen arrived in New York City separately. After earning a law degree from the Wolfgang Goethe University in Germany, Mr. Rosen took a position with Jones Lang Wootton in Manhattan, while Mr. Fuchs earned an M.B.A. at the University of Southern California before relocating to New York City. Fuchs and Rosen formed RFR in 1991 as the company began buying distressed assets from agencies, such as the Resolution Trust Corporation, which was liquidating assets held by troubled lending institutions.
With a fairly modest portfolio, RFR had the foresight to realize great value appreciation while improving its property operations, infrastructure, and aesthetic qualities.
"We acquired well-located development sites from lenders eager to dispose of assets taken back in foreclosure," explains Rosen. "We also targeted under-managed office buildings, which in turn created tremendous value for these operating properties through proactive leasing programs and strategic asset management. "
This invaluable experience led to RFR's ambitious acquisition campaign and a portfolio expanding to 18 commercial properties by the end of 2000, including the architectural icons, the Seagram Building and Lever House in the heart of Manhattan's highly coveted Midtown business district.
RFR's residential portfolio was launched with construction of the 300 East 64 Street development in 1994, during Manhattan's recovery cycle before purchasing the Equitable Life portfolio of residential condominium and cooperative residents in 1996, which failed to sell during the real estate slow-down that started in the late 1980s. While generating profitable returns, RFR continued to sharpen its deal making skills, building an invaluable web of industry and capital markets relationships and earning a reputation for delivering successful investment results through smart, strategic and proactive property management and leasing.
In 2000, RFR began to diversify both by property type and geographic market, acquiring additional properties in the Greater New York City metropolitan area, as well as in Las Vegas, Miami Beach and Germany. RFR's portfolio grew from a core base of office and residential to retail and hotel properties, providing additional capital to continue development efforts and repositioning across the hotel and retail sectors while maintaining an exceptionally vigorous residential development program.
Today, RFR is known throughout the real estate industry as an all-encompassing real estate developer, owner, operator, and sponsor with deep experience in all phases of property life cycles. With over 100 properties consisting of office, residential, hotel and retail buildings, RFR continues to acquire and reposition high quality assets as well as develop new architecturally distinctive buildings from ground up.
---
---
For CEOs, Heads, Senior Management, Market Heads, Desk Heads, Financial Professionals, Investment Managers, Asset Managers, Fund Managers, Hedge Funds, Boutique Funds, Analysts, Advisors, Wealth Managers, Private Bankers, Family Offices, Investment Bankers, Private Equity, Institutional Investors, Professional Investors
Get Ahead in 60 Seconds. Join 10,000 +
Save 2 to 8 hours weekly. Organised for Success.
Subscribe / Sign Up / Contact Us
Caproasia | Driving the future of Asia a financial information technology co. since 2014
Web links may be disabled on mobile for security. Please click on desktop.






---