---
Italian Football Club Juventus President Andrea Agnelli & Board Resigns after Investigation over False Accounting & Market Manipulation, Angelli Family are Founders of Italian Fiat Motor & Majority Investors in Ferrari & Juventus
1st December 2022 | Hong Kong
Italian football club Juventus President Andrea Agnelli & the entire board has resigned after prosecutors & Italian market regulator Consob started investigation over false accounting & market manipulation (Player transfers & wages).  Under Juventus President Andrea Agnelli since 2010, Juventus won 9 Italian Serie A titles in a row with the last title in 2019/2020.  The Angelli family are founders of Italian Fiat Motor & majority investors in Ferrari & Juventus football club, and owns 52% of Exor SpA.  Exor which owns about 64% of Juventus shares and controls about 78% of voting rights, has called for a shareholder meeting on 18th January 2018 to appoint a new board. Juventus: "The Board of Directors, considering the focus and relevance of the pending legal and technical-accounting issues, have deemed it in the best interest to recommend that Juventus adopt a new Board of Directors to deal with these issues."  Juventus is listed on Borsa Italiana (Italy Stock Exchange) and has a market capitalization of around $834 million.   For 2021/2022, Juventus football club reported a loss of $266 million.  See Juventus Club Statement | Angelli Family below
" Italian Football Club Juventus President Andrea Agnelli & Board Resigns after Investigation over False Accounting & Market Manipulation, Angelli Family are Founders of Italian Fiat Motor & Majority Investors in Ferrari & Juventus "
- Article continues below -
Founders of Italian Fiat Motor & Majority Investors in Ferrari & Juventus FC Angelli Family to Pay $1.06 Billion to Italian Tax Authorities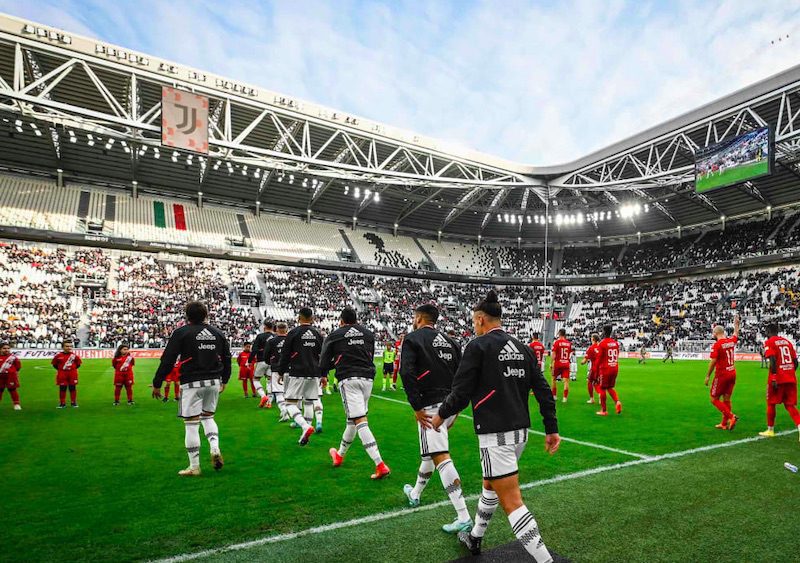 February 2022 – The Agnelli family, one of the original founders of Italian Fiat Motor company and major shareholders of Ferrari and Italian football club Juventus, had agreed to pay a total $1.06 billion to Italian tax authorities.  The $1.06 billion tax charge is on the Agnelli family's publicly listed Exor SpA (EUR 746 million) for tax claims on its merger with Dutch subsidiary Exor Holding NV in 2016 and Giovanni Agnelli B.V. holding company (EUR 203 million).  The Agnelli family owns 52% of Exor SpA, which is also a major shareholder of Ferrari NV.  Giovanni Agnelli B.V.:"The signing of this agreement does not and should not be interpreted as a recognition, or even partial acceptance by GA of the interpretations advanced by the Italian Tax Authorities."  
Juventus Club Statement
30/11/22 – With reference to what has been reported by some media – fully respecting the Judicial Authorities and the Market Regulators, and while reiterating the utmost confidence in the Judiciary – JFC wishes to clarify the following.
Following the commencement of the Consob proceeding for ascertaining alleged accounting non-conformities (July 2021), which was concluded on 19 October 2022, with the outcomes published by Juventus in its two press releases dated 21 October and 20 November 2022, and following the acquisition of the copies of the investigation documents (following the receipt of the notice of conclusion of preliminary investigations on 24 October 2022), Juventus' corporate bodies continued the process of a rigorous and scrupulous evaluation of all accounting allegations raised with regard to Juventus' financial statements (2019/2020 and 2020/2021 and, as a result, 2021/2022).
On the basis of a solid set of opinions by leading legal and accounting professionals, the board of Juventus has come, united, to the unanimous conclusion, shared by all nine members of the board in office on the 28 November 2022, that:
· the accounting treatment adopted in the contested financial statements falls within those allowed by applicable accounting principles;
· the allegations of the Public Prosecutor's Office do not appear to be substantiated and do not appear, moreover, to be aligned, both as to the assumptions and as to the conclusions, with the remarks contained in Consob's resolution of 19 October 2022; in fact, the Public Prosecutor's Office maintains the artificiality of the capital gains and the fictitiousness of the salary reductions, while Consob challenges a considerably lower value of capital gains, moreover without any mention of false accounting, and does not dispute the legal effectiveness of the salary reductions, nor, with specific regard to the so-called 2020/2021 "salary maneuver", the legally non-binding nature of the so-called supplementary agreements that were being negotiated in April and May 2021;
· the correction of the financial statements (i.e., restatement), limited to the so-called 2020 and 2021 "salary manoeuvres", was decided in line with the adoption of a perspective of accentuated and extreme prudence, and has accounting effects which are deemed, also with the aid of independent experts, to be not material, in particular with regard to shareholders' equity for the financial years ended 30 June 2022;
· finally, Juventus trusts that, precisely because of the deemed absence of any alteration of the contested financial statements, the conclusions of the sporting authorities (which have already expressed themselves in favor of Juventus, with regard to the issue of capital gains) will not change: in the absence of any accounting alteration, any sporting sanction would be completely unfounded.
Juventus F.C. remains convinced that it has always acted correctly and intends to assert its reasons and defend its corporate, economic and sporting interests in all forums.
Managing $20 million to $3 billion. Investing $3 million to $300 million.
For Investment Managers, Hedge Funds, Boutique Funds, Private Equity, Venture Capital, Professional Investors, Family Offices, Private Bankers & Advisors, sign up today. Subscribe to Caproasia and receive the latest news, data, insights & reports, events & programs daily at 2 pm.
Join Events & Find Services
Join Investments, Private Wealth, Family Office events in Hong Kong, Singapore, Asia-wide. Find hard-to-find $3 million to $300 million financial & investment services at The Financial Centre | TFC. Find financial, investment, private wealth, family office, real estate, luxury investments, citizenship, law firms & more.  List hard-to-find financial & private wealth services. Have a product launch? Promote a product or service? List your service at The Financial Centre | TFC. Join interviews & editorial and be featured on Caproasia.com or join Investments, Private Wealth, Family Office events. Contact us at
[email protected]
or
[email protected]
Caproasia.com
| The leading source of data, research, information & resource for financial professionals, investment managers, professional investors, family offices & advisors to institutions, billionaires, UHNWs & HNWs. Covering capital markets, investments and private wealth in Asia. How do you invest $3 million to $300 million? How do you manage $20 million to $3 billion of assets?
Quick Links
2021 Data Release
2020 List of Private Banks in Hong Kong
2020 List of Private Banks in Singapore
2020 Top 10 Largest Family Office
2020 Top 10 Largest Multi-Family Offices
2020 Report: Hong Kong Private Banks & Asset Mgmt - $4.49 Trillion
2020 Report: Singapore Asset Mgmt - $3.48 Trillion AUM
For Investors | Professionals | Executives
Latest data, reports, insights, news, events & programs Everyday at 2 pm Direct to your inbox Save 2 to 8 hours per week. Organised for success
Register Below
For CEOs, Heads, Senior Management, Market Heads, Desk Heads, Financial Professionals, Investment Managers, Asset Managers, Fund Managers, Hedge Funds, Boutique Funds, Analysts, Advisors, Wealth Managers, Private Bankers, Family Offices, Investment Bankers, Private Equity, Institutional Investors, Professional Investors
Get Ahead in 60 Seconds. Join 10,000 +
Save 2 to 8 hours weekly. Organised for Success.
Sign Up / Register
Web links may be disabled on mobile for security. Please click on desktop.



---
Caproasia Users
Manage $20 million to $3 billion of assets
Invest $3 million to $300 million
Advise institutions, billionaires, UHNWs & HNWs
Caproasia Platforms | 10,000 Investors & Advisors
Monthly Roundtable & Networking
Family Office Programs
The 2023 Investment Day
28th March 2023 - Hong Kong
4th April 2023 - Singapore
April 2023 - Virtual
6th June 2023 - Hong Kong
13th June 2023 - Singapore
Sept 2023 - Hong Kong
Oct 2023 - Singapore
Oct 2023 - Hong Kong
Visit: The Investment Day | Register: Click here
Caproasia Summits
Contact Us
For Enquiries, Membership
[email protected]
,
[email protected]
For Listing, Subscription
[email protected]
,
[email protected]
For Press Release, send to:
[email protected]
For Events & Webinars
[email protected]
For Media Kit, Advertising, Sponsorships, Partnerships
[email protected]
For Research, Data, Surveys, Reports
[email protected]
For General Enquiries
[email protected]
---
Caproasia | Driving the future of Asia a financial information technology co. since 2014
---