---
The Economist Worldwide Cost of Living 2022 Report: Most Expensive Cities are Singapore & New York, Effect of Higher Interest Rate Kicks-in in 2023 and Consumer Price Inflation to Fall from 9.4% to 6.5% in 2023
10th December 2022 | Hong Kong
The Economist has released the Worldwide Cost of Living 2022 Report, providing key data & insights into the most expensive cities & cost of living worldwide.  The most expensive cities to live in are Singapore & New York, and the top 5 most expensive cities includes Tel Aviv, Hong Kong & Los Angeles.   The biggest price increase items are Petrol and Gas & Electricity, with Petrol increasing 22% on average, and in Western Europe Gas & Electricity increasing 29% on average.   Price increase is expected to ease in 2023 as effect of higher interest rate kicks in, alongside a slowing economy.  Consumer price inflation is also forecast to fall from 9.4% to 6.5% in 2023.  View key summary below | View: Report
" Most Expensive Cities are Singapore & New York, Effect of Higher Interest Rate Kicks-in in 2023 and Consumer Price Inflation to Fall from 9.4% to 6.5% in 2023. "
- Article continues below - Web links may be disabled on mobile for security. Please click on desktop.
The Economist Worldwide Cost of Living 2022 Report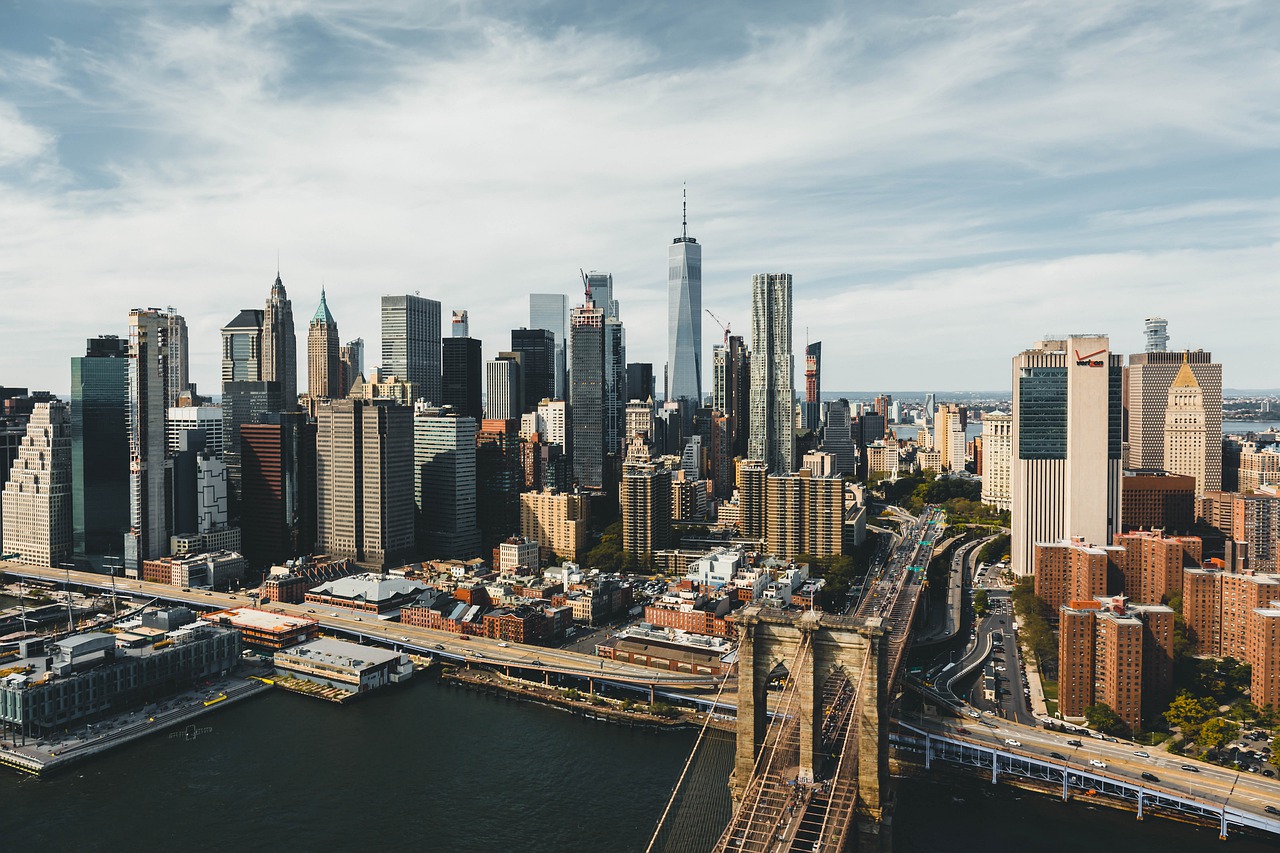 The Economist Worldwide Cost of Living 2022 Report
Key Findings:
Cost of living prices increased 8.1% (local currency) on average in the last 12 months
Caused by Russia-Ukraine conflict and COVID-19 restrictions in China
Most Expensive cities: Singapore & New York
Top 5 Most Expensive Cities: Singapore, New York, Tel Aviv, Hong Kong & Los Angeles
Most Expensive Cities in Asia: Singapore, Hong Kong
Top 5 Biggest Increase: Moscow, St Petersburg, Atlanta, Charlotte, Indianapolis
Top 5 Biggest Decrease: Stockholm, Luxembourg, Lyon, Osaka, Manchester
Most price increase item: Petrol, Gas & Electricity
Most price item: Petrol, 22% (local currency) increase on average – caused by higher oil prices and stronger USD
Most price item in Western Europe: Gas & Electricity, 29% (local currency) increase on average
Observations
Consumer Prices: Food & households goods prices increased due to trade restrictions.

 

Prices for recreational goods & services are flat, reflecting softer demand as consumers focus on spending on essentials.

 

Interest Rate: Price increase to ease in 2023 as effect of higher interest rate kicks in, with a slowing economy.

 

Supply Chain: Supply-chain blockages have started to ease, and freight rates to decrease.

 

Economist Forecast: Consumer price inflation to fall from 9.4% to 6.5% in 2023
Top 10 Most Expensive Cities
No. 1 – Singapore, New York
No. 3 – Tel Aviv
No. 4 – Hong Kong, Los Angeles
No. 6 – Zurich

 

No. 7 – Geneva

 

No. 8 – San Francisco

 

No. 9 – Paris

 

No. 10 – Copenhagen, Sydney

 
Biggest Increase in the last 12 months (Most Expensive Cities)
Moscow – Rank 37
St Petersburg – Rank 73
Atlanta – Rank 46
Charlotte – Rank 53
Indianapolis – Rank 53
San Diego – Rank 17
Mexico City – Rank 43
Saipan – Rank 46
Portland – Rank 46
Boston – Rank 21
Biggest Decrease in the last 12 months (Most Expensive Cities)
Stockholm – Rank 99
Luxembourg – Rank 104
Lyon – Rank 90
Osaka – Rank 43
Manchester – Rank 73
Nouméa – Rank 64
Brussels – Rank 64
Douala – Rank 128
Busan – Rank 106
Tokyo – Rank 37
The Worldwide Cost of Living is a twice-yearly survey conducted by EIU that compares more than 400 individual prices across more than 200 products and services in 172 cities (173 last year, when Kiev was included). Data for the survey, which has been carried out for more than 30 years, are collected each March and September by our global team of researchers. They are then compiled into an index by our team of economists for publication in June and December.  The survey has been designed to enable human resources and finance managers to calculate cost-of-living allowances and build compensation packages for expatriates and business travellers. It can also be used by consumer goods firms and other companies to map pricing trends, determine optimum prices for their products across cities and understand the relative expense of a city to formulate policy guidelines. 
To collect the data, each researcher has a list of more than 200 specified products and services to research, with more than 50,000 individual prices collected every six months. These include prices for food, drink, clothing, household supplies and personal care items, home rents, transport, utility bills, private schools, domestic help and recreational costs. Items are updated or revised periodically to reflect shifts in purchasing habits. For example, in the latest survey we have revised indicators such as those for mobile-phone services, and for taxis and other ride-hire services. To gather the price data, our researchers survey a range of stores, including supermarkets, mid-priced stores and higher-priced speciality outlets, as well as an array of service providers. The reported prices are not the recommended retail prices or manufacturers' costs, but the actual costs charged. Our economists then convert the price data into a central currency (the US dollar), using the prevailing exchange rate and weighting to achieve comparative indices. The index uses an identical set of weights that is internationally based.  Items are individually weighted across a range of categories, and a comparative index is produced using the relative difference by weighted item. For the purposes of this report, all cities are compared with a base city, New York City, which has an index score of 100.  The survey can be accessed via the data tool or our purpose-built website; these allow for city-to- city comparisons. 
About Economist Intelligence Unit
EIU offers deep insight and analysis of the economic and political developments in the increasingly complex global environment; identifying opportunities, trends, and risks on a global and national scale. Formed in 1946, with more than 70 years of experience, it is ideally positioned to be a commentator, interpreter and forecaster on the phenomenon of globalisation as it gathers pace, enabling businesses, financial firms, educational institutions and governments to plan effectively for uncertain futures. 
Managing $20 million to $3 billion. Investing $3 million to $300 million.
For Investment Managers, Hedge Funds, Boutique Funds, Private Equity, Venture Capital, Professional Investors, Family Offices, Private Bankers & Advisors, sign up today. Subscribe to Caproasia and receive the latest news, data, insights & reports, events & programs daily at 2 pm.
Join Events & Find Services
Join Investments, Private Wealth, Family Office events in Hong Kong, Singapore, Asia-wide. Find hard-to-find $3 million to $300 million financial & investment services at The Financial Centre | TFC. Find financial, investment, private wealth, family office, real estate, luxury investments, citizenship, law firms & more.  List hard-to-find financial & private wealth services. Have a product launch? Promote a product or service? List your service at The Financial Centre | TFC. Join interviews & editorial and be featured on Caproasia.com or join Investments, Private Wealth, Family Office events. Contact us at
[email protected]
or
[email protected]
Caproasia.com
| The leading source of data, research, information & resource for financial professionals, investment managers, professional investors, family offices & advisors to institutions, billionaires, UHNWs & HNWs. Covering capital markets, investments and private wealth in Asia. How do you invest $3 million to $300 million? How do you manage $20 million to $3 billion of assets?
Quick Links
2021 Data Release
2020 List of Private Banks in Hong Kong
2020 List of Private Banks in Singapore
2020 Top 10 Largest Family Office
2020 Top 10 Largest Multi-Family Offices
2020 Report: Hong Kong Private Banks & Asset Mgmt - $4.49 Trillion
2020 Report: Singapore Asset Mgmt - $3.48 Trillion AUM
For Investors | Professionals | Executives
Latest data, reports, insights, news, events & programs Everyday at 2 pm Direct to your inbox Save 2 to 8 hours per week. Organised for success
Register Below
For CEOs, Heads, Senior Management, Market Heads, Desk Heads, Financial Professionals, Investment Managers, Asset Managers, Fund Managers, Hedge Funds, Boutique Funds, Analysts, Advisors, Wealth Managers, Private Bankers, Family Offices, Investment Bankers, Private Equity, Institutional Investors, Professional Investors
Get Ahead in 60 Seconds. Join 10,000 +
Save 2 to 8 hours weekly. Organised for Success.
Sign Up / Register
Web links may be disabled on mobile for security. Please click on desktop.



---
Caproasia Users
Manage $20 million to $3 billion of assets
Invest $3 million to $300 million
Advise institutions, billionaires, UHNWs & HNWs
Caproasia Platforms | 10,000 Investors & Advisors
Monthly Roundtable & Networking
Family Office Programs
The 2023 Investment Day
28th March 2023 - Hong Kong
4th April 2023 - Singapore
April 2023 - Virtual
6th June 2023 - Hong Kong
13th June 2023 - Singapore
Sept 2023 - Hong Kong
Oct 2023 - Singapore
Oct 2023 - Hong Kong
Visit: The Investment Day | Register: Click here
Caproasia Summits
Contact Us
For Enquiries, Membership
[email protected]
,
[email protected]
For Listing, Subscription
[email protected]
,
[email protected]
For Press Release, send to:
[email protected]
For Events & Webinars
[email protected]
For Media Kit, Advertising, Sponsorships, Partnerships
[email protected]
For Research, Data, Surveys, Reports
[email protected]
For General Enquiries
[email protected]
---
Caproasia | Driving the future of Asia a financial information technology co. since 2014
---