---
Facebook Co-Founder Eduardo Saverin B Capital Closes 3rd Fund at $2.1 Billion, Founded in 2015 and Led by Howard Morgan, Sheila Patel, Eduardo Saverin & Raj Ganguly
21st January 2023 | Hong Kong
Facebook co-founder Eduardo Saverin private equity firm B Capital has closed its 3rd fund at $2.1 billion,. a multi-stage global investment firm led by Howard Morgan, Sheila Patel, Eduardo Saverin & Raj Ganguly.  B Capital Group is a private equity firm co-founded by converted-Singapore Citizen Eduardo Saverin, who is also one of Singapore's richest man with around $9 billion personal fortune, and Raj Ganguly (Senior Advisor, Boston Consulting Group) in 2015.  B Capital was founded in 2015 and invests in transformative technology startups during their early expansion stage (Series B, C rounds), at which time a company is prepared for rapid growth and acceleration.  The firm partners with technology companies ranging from seed to late-stage growth, primarily in the enterprise, fintech and healthcare tech sectors.  The firm invests between $10 million to $50 million in each portfolio company, including reserves for future growth funding.  In June 2020, B Capital Group closed its 2nd fund of $820 million, with the group totalling AUM of more than $1.4 billion.  In January 2023, B Capital Group closed its 3rd fund of $2.1 billion, with the group totalling AUM of around $6.3 billion.   In 2022 May, B Capital cancelled its plans to raise $300 million via a SPAC listing in United States, a filing initiated in February 2021 for B Capital Technology Opportunities Corp to the United States Securities & Exchange Commission.  (SPAC ~ Special Purpose Acquisition Company)
" Facebook Co-Founder Eduardo Saverin B Capital Closes 3rd Fund at $2.1 Billion, Founded in 2015 and Led by Howard Morgan, Sheila Patel, Eduardo Saverin & Raj Ganguly "
- Article continues below - Web links may be disabled on mobile for security. Please click on desktop.
Eduardo Saverin, B Capital Co-Founder & Managing Partner: "Since its inception, B Capital has been committed to investing in cutting-edge technology companies.  Growth Fund III's portfolio includes companies that are transforming their respective industries and generating meaningful impact. Our strategic partnership with Boston Consulting Group (BCG) and strong on-the-ground presence in key geographies enable us to provide our portfolio companies with targeted insights and expert advice. This multi-faceted, forward-thinking strategy lays a foundation for consistent portfolio company growth and firm success."
Raj Ganguly, B Capital Co-Founder & Managing Partner: "Our emphasis on value-add investing, supported by our platform advisors and strategic partnership with BCG, enables us to accelerate business development and growth across our portfolio. This approach drives a high-performance investment model, which we will continue to apply to the Growth Fund III series."
B Capital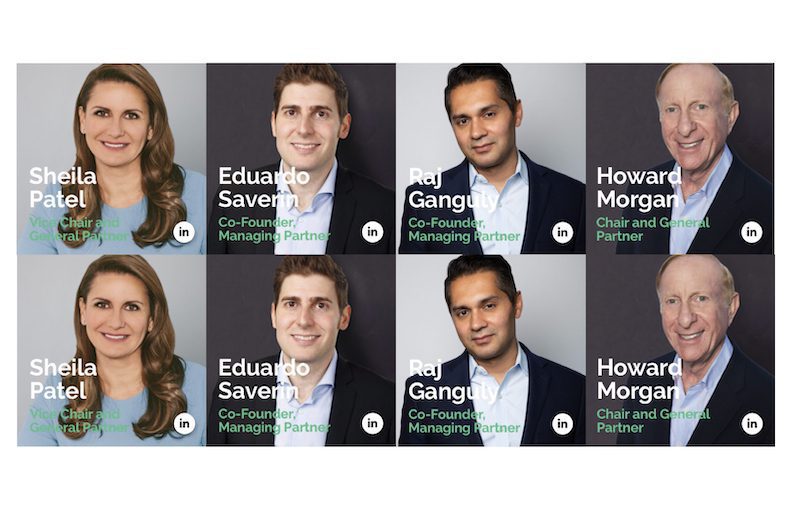 B Capital is a multi-stage global investment firm that partners with extraordinary entrepreneurs to shape the future through technology. With $6.3 billion in assets under management across multiple funds, the firm focuses on seed to late-stage venture growth investments, primarily in the enterprise, financial technology and healthcare sectors. Founded in 2015, B Capital leverages an integrated team across nine locations in the US and Asia, as well as a strategic partnership with BCG, to provide the value-added support entrepreneurs need to scale fast and efficiently, expand into new markets and build exceptional companies.
B Capital was founded in 2015 and invests in transformative technology startups during their early expansion stage (Series B, C rounds), at which time a company is prepared for rapid growth and acceleration.  The firm invests between $10 million to $50 million in each portfolio company, including reserves for future growth funding.  In June 2020, B Capital Group closed its 2nd fund of $820 million, with the group totalling AUM of more than $1.4 billion.  In January 2023, B Capital Group closed its 3rd fund of $2.1 billion, with the group totalling AUM of around $6.3 billion. 
Quick Links
2021 Data Release
2020 List of Private Banks in Hong Kong
2020 List of Private Banks in Singapore
2020 Top 10 Largest Family Office
2020 Top 10 Largest Multi-Family Offices
2020 Report: Hong Kong Private Banks & Asset Mgmt - $4.49 Trillion
2020 Report: Singapore Asset Mgmt - $3.48 Trillion AUM
For Investors | Professionals | Executives
Latest data, reports, insights, news, events & programs Everyday at 2 pm Direct to your inbox Save 2 to 8 hours per week. Organised for success
Register Below
---
Caproasia Users
Manage $20 million to $3 billion of assets
Invest $3 million to $300 million
Advise institutions, billionaires, UHNWs & HNWs
Caproasia Platforms | 10,000 Investors & Advisors
Monthly Roundtable & Networking
Family Office Programs
The 2023 Investment Day
28th March 2023 - Hong Kong
4th April 2023 - Singapore
April 2023 - Virtual
Sept 2023 - Hong Kong
Oct 2023 - Singapore
Oct 2023 - Hong Kong
Visit: The Investment Day | Register: Click here
Caproasia Summits
Contact Us
For Enquiries, Membership mail@caproasia.com, angel@caproasia.com For Listing, Subscription mail@caproasia.com, claire@caproasia.com For Press Release, send to: press@caproasia.com For Events & Webinars events@caproasia.com For Media Kit, Advertising, Sponsorships, Partnerships angel@caproasia.com For Research, Data, Surveys, Reports research@caproasia.com For General Enquiries mail@caproasia.com
---
Make Better Business & Investment Decisions
For CEOs, Heads, Senior Management, Market Heads, Desk Heads, Financial Professionals, Investment Managers, Asset Managers, Fund Managers, Hedge Funds, Boutique Funds, Analysts, Advisors, Wealth Managers, Private Bankers, Family Offices, Investment Bankers, Private Equity, Institutional Investors, Professional Investors
Get Ahead in 60 Seconds. Join 10,000 +
Save 2 to 8 hours weekly. Organised for Success.
Sign Up / Register
Caproasia | Driving the future of Asia a financial information technology co. since 2014
Web links may be disabled on mobile for security. Please click on desktop.



---