---
Franklin Templeton Hires Eastspring Investments Benjarong Techamuanvivit as Head of Thailand Business, Thailand is 2nd Largest Economy in Southeast Asia with $505 Billion GDP & 71 Million Population
18th April 2023 | Singapore
Franklin Templeton has announced the hiring of Eastspring Investments Benjarong Techamuanvivit as the Head of Thailand Business to grow the business in Thailand, partnering with Sweta Dugar (Franklin Templeton's Head of Institutional Business forSoutheast Asia ex-Malaysia, and excluding Thailand local asset managers).  Based in Singapore, Benjarong Techamuanvivit will work closely with the Franklin Templeton regional team to lead the sales strategy in Thailand and reports to Christian Bucaro (Franklin Templeton Head of Retail for Asia).  Benjarong Techamuanvivit has over 20 years of industry experience in Thailand's financial services industry, including at Eastspring Asset Management Thailand (Deputy Managing Director, Head of Corporate Strategy, Product, Digital and Marketing), Kasikorn Asset Management, Manulife Asset Management (Thailand), Deutsche Bank & Citibank.  Benjarong Techamuanvivit holds a MBA from the Sasin Graduate Institute of Business Administration and a BA from Chulalongkorn University.  Thailand is the 2nd largest economy in Southeast Asia with $505 billion GDP and 71 million population.  Indonesia has the largest economy in Southeast Asia with $1.1 trillion GDP.  View: 2023 Top 20 Richest in Thailand
" Franklin Templeton Hires Eastspring Investments Benjarong Techamuanvivit as Head of Thailand Business, Thailand is 2nd Largest Economy in Southeast Asia with $505 Billion GDP & 71 Million Population "
- Article continues below -
Franklin Templeton Head of Retail for Asia, Christian Bucaro: "We are delighted to welcome Benjarong to Franklin Templeton. Against the backdrop of Thailand's economic resilience and rising household wealth, we see strong long-term growth opportunities in Thailand, a country where we already have longstanding partnerships for over 30 years. I am confident that Benjarong's extensive experience, wide network of relationships and her deep understanding of the Thai market, will prove invaluable and her hire further amplifies our commitment to the market."
Franklin Templeton Head of Thailand Business, Benjarong Techamuanvivit: "Thai investors' demands for offshore investment have risen significantly as they see the need to expand their investment universe to broader classes of assets and markets. I am confident that Franklin Templeton's breadth, scale and world-class expertise will serve those needs exceptionally well, and I am pleased to lead our efforts in serving the Thai market."
Franklin Templeton Hires Eastspring Investments Benjarong Techamuanvivit as Head of Thailand Business, Thailand is 2nd Largest Economy in Southeast Asia with $505 Billion GDP & 71 Million Population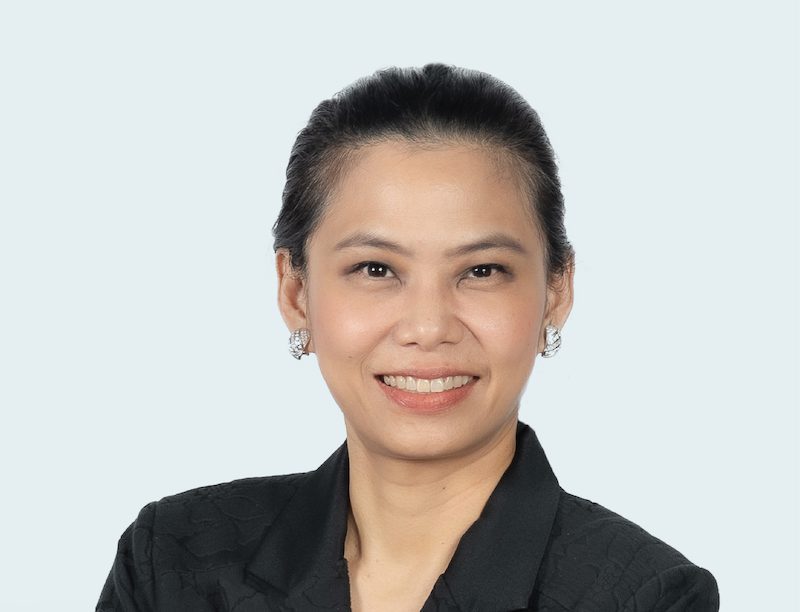 Franklin Templeton hires Eastspring Investments Benjarong Techamuanvivit as the Head of Thailand Business to grow the business in Thailand, partnering with Sweta Dugar (Franklin Templeton's Head of Institutional Business forSoutheast Asia ex-Malaysia, and excluding Thailand local asset managers).
Benjarong Techamuanvivit has over 20 years of industry experience in Thailand's financial services industry, including at Eastspring Asset Management Thailand (Deputy Managing Director, Head of Corporate Strategy, Product, Digital and Marketing), Kasikorn Asset Management, Manulife Asset Management (Thailand), Deutsche Bank & Citibank.  Benjarong Techamuanvivit holds a MBA from the Sasin Graduate Institute of Business Administration and a BA from Chulalongkorn University.
About Franklin Templeton
Franklin Resources, Inc. [NYSE:BEN] is a global investment management organization with subsidiaries operating as Franklin Templeton and serving clients in over 155 countries. Franklin Templeton's mission is to help clients achieve better outcomes through investment management expertise, wealth management and technology solutions. Through its specialist investment managers, the company offers boutique specialization on a global scale, bringing extensive capabilities in equity, fixed income, multi-asset solutions and alternatives. With offices in more than 30 countries and approximately 1,300 investment professionals, the California-based company has 75 years of investment experience and approximately US$1.4 trillion in assets under management as of January 31, 2023. For more information, please visit www.franklintempleton.com.sg
Managing $20 million to $3 billion. Investing $3 million to $300 million.
For Investment Managers, Hedge Funds, Boutique Funds, Private Equity, Venture Capital, Professional Investors, Family Offices, Private Bankers & Advisors, sign up today. Subscribe to Caproasia and receive the latest news, data, insights & reports, events & programs daily at 2 pm.
Join Events & Find Services
Join Investments, Private Wealth, Family Office events in Hong Kong, Singapore, Asia-wide. Find hard-to-find $3 million to $300 million financial & investment services at The Financial Centre | TFC. Find financial, investment, private wealth, family office, real estate, luxury investments, citizenship, law firms & more.  List hard-to-find financial & private wealth services. Have a product launch? Promote a product or service? List your service at The Financial Centre | TFC. Join interviews & editorial and be featured on Caproasia.com or join Investments, Private Wealth, Family Office events. Contact us at
[email protected]
or
[email protected]
Caproasia.com
| The leading source of data, research, information & resource for financial professionals, investment managers, professional investors, family offices & advisors to institutions, billionaires, UHNWs & HNWs. Covering capital markets, investments and private wealth in Asia. How do you invest $3 million to $300 million? How do you manage $20 million to $3 billion of assets?
Quick Links
2021 Data Release
2020 List of Private Banks in Hong Kong
2020 List of Private Banks in Singapore
2020 Top 10 Largest Family Office
2020 Top 10 Largest Multi-Family Offices
2020 Report: Hong Kong Private Banks & Asset Mgmt - $4.49 Trillion
2020 Report: Singapore Asset Mgmt - $3.48 Trillion AUM
For Investors | Professionals | Executives
Latest data, reports, insights, news, events & programs Everyday at 2 pm Direct to your inbox Save 2 to 8 hours per week. Organised for success
Register Below
For CEOs, Heads, Senior Management, Market Heads, Desk Heads, Financial Professionals, Investment Managers, Asset Managers, Fund Managers, Hedge Funds, Boutique Funds, Analysts, Advisors, Wealth Managers, Private Bankers, Family Offices, Investment Bankers, Private Equity, Institutional Investors, Professional Investors
Get Ahead in 60 Seconds. Join 10,000 +
Save 2 to 8 hours weekly. Organised for Success.
Sign Up / Register
Web links may be disabled on mobile for security. Please click on desktop.



---
Caproasia Users
Manage $20 million to $3 billion of assets
Invest $3 million to $300 million
Advise institutions, billionaires, UHNWs & HNWs
Caproasia Platforms | 10,000 Investors & Advisors
Monthly Roundtable & Networking
Family Office Programs
The 2023 Investment Day
28th March 2023 - Hong Kong
4th April 2023 - Singapore
April 2023 - Virtual
6th June 2023 - Hong Kong
13th June 2023 - Singapore
Sept 2023 - Hong Kong
Oct 2023 - Singapore
Oct 2023 - Hong Kong
Visit: The Investment Day | Register: Click here
Caproasia Summits
Contact Us
For Enquiries, Membership
[email protected]
,
[email protected]
For Listing, Subscription
[email protected]
,
[email protected]
For Press Release, send to:
[email protected]
For Events & Webinars
[email protected]
For Media Kit, Advertising, Sponsorships, Partnerships
[email protected]
For Research, Data, Surveys, Reports
[email protected]
For General Enquiries
[email protected]
---
Caproasia | Driving the future of Asia a financial information technology co. since 2014
---