---
Sweden $127 Billion Private Equity EQT & Abu Dhabi $100 Billion ADIA Buys UK Pet Health Specialist Dechra Pharmaceuticals for $5.55 Billion via Newly Formed Company Freya Bidco
3rd June 2023 | Hong Kong
Sweden $127 billion private equity EQT (74%) and Abu Dhabi $100 billion ADIA (Abu Dhabi Investment Authority via Luxinva, 26%) has announced to buy UK pet healthy specialist Dechra Pharmaceuticals for $5.55 billion (GBP 4.46 billion) via a newly formed company Freya Bidco (£38.75, 44% premium to closing price of £26.90 12/4/23).  The offer price is lower than the proposed £40.70 (April 2023), after Dechra Pharmaceuticals issued a profit warning in April 2023.  Dechra Directors intent to recommend shareholders vote in favour of the Scheme at the Court Meeting and the resolution to be proposed at the General Meeting.   The transaction is expected to complete towards the end of 2023 or early 2024.  Dechra was formed 26 years ago and is listed on the Premium Segment of the London Stock Exchange's Main Market. The Dechra Group is a global developer, manufacturer and supplier of products to service the veterinary profession worldwide.  EQT manages $127 billion (EUR 119 billion) assets and is anchored by Swedish Wallenberg family.  Luxinva is a subsidiary of ADIA (Abu Dhabi Investment Authority), which manages more than $100 billion assets. Freya Bidco: "Bidco views Dechra as a high quality and leading company operating in the attractive animal health pharmaceuticals market, which is expected to benefit from numerous long-term growth drivers including positive demographics, increasing pet ownership, medical innovation and greater focus on animal care within the family.  Dechra has an attractive portfolio of products and pipeline and is perceived as a leading specialist by vets and customers in the market segments in which it operates. The company is led by a high quality and experienced management team, with a clear vision and strategy for the future direction of the business.  Bidco believes that it can support Dechra's strong management team in accelerating its long-term growth potential, and that it can provide, where needed, access to additional capital, expertise and resource to accelerate the longer-term potential of the business. This will enable further investment in its innovative pipeline and execution on its global expansion potential, including via inorganic opportunities. Bidco believes Dechra is better able to achieve its growth potential as a private company than as a public company."
" Sweden $127 Billion Private Equity EQT & Abu Dhabi $100 Billion ADIA Buys UK Pet Health Specialist Dechra Pharmaceuticals for $5.55 Billion via Newly Formed Company Freya Bidco "
- Article continues below -
Dechra Pharmaceuticals History – In 1989, National Veterinary Services (NVS) was established as a venture capital funded business. NVS is a major veterinary wholesaler in the UK, supplying pharmaceuticals, pet products, instruments, consumables, accessories and IT to veterinary practices.  In 1992, Lloyds Chemist PLC acquired NVS and immediately amalgamated it with another of their acquisitions, Willington Medicals Limited, a UK veterinary wholesaler. At the same time Lloyds purchased Arnolds & Sons, (established in 1819 and a major supplier of instruments and equipment to the veterinary industry with own-branded pharmaceuticals), and Dales, (a licensed manufacturer of human and veterinary pharmaceuticals for Arnolds and other third party customers, having a manufacturing site in Skipton). This formed a veterinary division in the company.  In 1997, Dechra Pharmaceuticals was formed by a management buyout from Lloyds. The Dechra Group consisted of three operating companies: NVS, Arnolds & Dales.  In 2000, Dechra floated on the London Stock Exchange at 120 pence per share.
Sweden $127 Billion Private Equity EQT & Abu Dhabi $100 Billion ADIA Buys UK Pet Health Specialist Dechra Pharmaceuticals for $5.55 Billion via Newly Formed Company Freya Bidco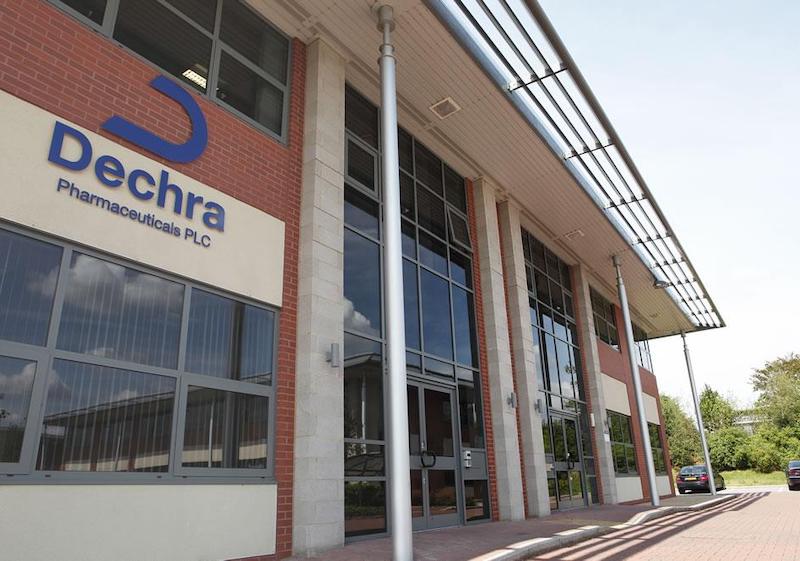 Bidco is a private limited company incorporated in England and Wales. Bidco is a newly-formed vehicle, to be indirectly owned by (i) EQT Funds and (ii) Luxinva, a wholly-owned subsidiary of the Abu Dhabi Investment Authority ("ADIA") managed by the Private Equities department of ADIA ("ADIA PED"). Bidco was formed for the purposes of the Acquisition and has not traded since its date of incorporation, nor has it entered into any obligations other than in connection with the Acquisition. As at the Effective Date, it is intended that Bidco will be indirectly owned in the following proportions (i) EQT will own 74 per cent. and (ii) Luxinva will own 26 per cent.
EQT is a leading global private markets investor focused on active ownership, founded in Sweden nearly three decades ago. Today, EQT manages EUR 119 billion in fee-generating assets across private equity, infrastructure and real estate and has investment advisory teams based in offices in 20 countries across the UK, Europe, Asia Pacific and the Americas. With its Wallenberg family heritage and a distinctly Scandinavian approach to doing business, EQT uses a thematic investment strategy and value creation approach that values long-term perspective and entrepreneurial freedom. EQT's purpose is to future-proof companies and make a positive impact for all, while striving to be the most reputable investor and owner
Luxinva is a wholly-owned indirect subsidiary of ADIA, managed by ADIA PED. ADIA PED is an investment department of ADIA. ADIA's purpose is to receive funds of the Government of Abu Dhabi allocated for investment and to invest those funds for the benefit of the Emirate of Abu Dhabi. ADIA manages a substantial global diversified portfolio of investments, with assets under management in excess of US$100 billion of which ADIA PED represents between 7-12%. ADIA is a long term, value driven investor, mandated to build value in a systematic and structured manner.
Dechra was formed 26 years ago and is listed on the Premium Segment of the London Stock Exchange's Main Market. The Dechra Group is a global developer, manufacturer and supplier of products to service the veterinary profession worldwide. Dechra's products can be largely split into four main categories (percentage of sales for the year ended 30 June 2022):
Companion Animal Products (74.6 per cent.) – products focused on dogs and cats. The majority of the products are prescription only medicines (POMs). Key therapeutic sectors include endocrinology, dermatology, analgesia and anaesthesia, cardiology, and critical care. Demand for these products is principally driven by pet owners wanting to provide better care for their animals. Dechra has developed a strong position in providing specialist and clinically necessary novel products. The Dechra Group also supply a range of products which complement these products in key therapeutic sectors where Dechra is seen as the company of choice by many veterinarians.
Food producing Animal Products (11.6 per cent.) – the key therapeutic areas are water soluble antibiotics, vaccines, locomotion and pain management. The products are predominately POMs that are prescribed by veterinarians. Dechra's portfolio is positioned to match current best practice prescribing habits. Additionally, Dechra's Brazilian vaccines business is providing growth and is anticipated to continue to provide growth opportunities in future years as the Dechra Group seek global registrations.
Equine (7.2 per cent.) – this is a sector in which few animal health companies specialise due to the relatively small number of horses in the world. Equine veterinarians are specialised in the species and operate out of either mixed practices or, increasingly, specialist equine centres. Dechra offers a wide range of products supporting the equine veterinarian, from pain management to products for anaesthesia, dermatology and lameness. Although there is a big overlap, the market can be divided roughly into high performance sports horses and leisure horses and ponies. High value sports horses will be treated at almost any cost. Dechra has developed a strong position in lameness and pain management with unique products that have superior efficacy compared to historical treatments.
Nutrition (5.1 per cent.) – Dechra's range of pet foods is predominantly focused on high quality nutrition to support therapeutic conditions in dogs and cats such as allergies, obesity, heart disease and kidney disease. The ability of Dechra to offer its wide range of products, branded Specific®, is necessary to remain competitive in this sector. The veterinary recommendation is respected by pet owners which allows them to take a small but significant part of the diet market. Dechra's focus is predominantly therapeutic diets which are not available for self-selection through supermarkets and require advice from the veterinarian.
Managing $20 million to $3 billion. Investing $3 million to $300 million.
For Investment Managers, Hedge Funds, Boutique Funds, Private Equity, Venture Capital, Professional Investors, Family Offices, Private Bankers & Advisors, sign up today. Subscribe to Caproasia and receive the latest news, data, insights & reports, events & programs daily at 2 pm.
Join Events & Find Services
Join Investments, Private Wealth, Family Office events in Hong Kong, Singapore, Asia-wide. Find hard-to-find $3 million to $300 million financial & investment services at The Financial Centre | TFC. Find financial, investment, private wealth, family office, real estate, luxury investments, citizenship, law firms & more.  List hard-to-find financial & private wealth services. Have a product launch? Promote a product or service? List your service at The Financial Centre | TFC. Join interviews & editorial and be featured on Caproasia.com or join Investments, Private Wealth, Family Office events. Contact us at
[email protected]
or
[email protected]
Caproasia.com
| The leading source of data, research, information & resource for financial professionals, investment managers, professional investors, family offices & advisors to institutions, billionaires, UHNWs & HNWs. Covering capital markets, investments and private wealth in Asia. How do you invest $3 million to $300 million? How do you manage $20 million to $3 billion of assets?
Quick Links
2021 Data Release
2020 List of Private Banks in Hong Kong
2020 List of Private Banks in Singapore
2020 Top 10 Largest Family Office
2020 Top 10 Largest Multi-Family Offices
2020 Report: Hong Kong Private Banks & Asset Mgmt - $4.49 Trillion
2020 Report: Singapore Asset Mgmt - $3.48 Trillion AUM
For Investors | Professionals | Executives
Latest data, reports, insights, news, events & programs Everyday at 2 pm Direct to your inbox Save 2 to 8 hours per week. Organised for success
Register Below
For CEOs, Heads, Senior Management, Market Heads, Desk Heads, Financial Professionals, Investment Managers, Asset Managers, Fund Managers, Hedge Funds, Boutique Funds, Analysts, Advisors, Wealth Managers, Private Bankers, Family Offices, Investment Bankers, Private Equity, Institutional Investors, Professional Investors
Get Ahead in 60 Seconds. Join 10,000 +
Save 2 to 8 hours weekly. Organised for Success.
Sign Up / Register
Web links may be disabled on mobile for security. Please click on desktop.



---
Caproasia Users
Manage $20 million to $3 billion of assets
Invest $3 million to $300 million
Advise institutions, billionaires, UHNWs & HNWs
Caproasia Platforms | 10,000 Investors & Advisors
Monthly Roundtable & Networking
Family Office Programs
The 2023 Investment Day
28th March 2023 - Hong Kong
4th April 2023 - Singapore
April 2023 - Virtual
6th June 2023 - Hong Kong
13th June 2023 - Singapore
Sept 2023 - Hong Kong
Oct 2023 - Singapore
Oct 2023 - Hong Kong
Visit: The Investment Day | Register: Click here
Caproasia Summits
Contact Us
For Enquiries, Membership
[email protected]
,
[email protected]
For Listing, Subscription
[email protected]
,
[email protected]
For Press Release, send to:
[email protected]
For Events & Webinars
[email protected]
For Media Kit, Advertising, Sponsorships, Partnerships
[email protected]
For Research, Data, Surveys, Reports
[email protected]
For General Enquiries
[email protected]
---
Caproasia | Driving the future of Asia a financial information technology co. since 2014
---