---
Singapore Minister of State Alvin Tan Reply for MAS Chairman Lawrence Wong on Undesirable Financial Products Marketing Tactics to Less Financially Literate Consumers: Identities Must be Disclosed Upfront, Monitor Conducts at Roadshows & Conduct Call-Backs During Free-Look Period, Consumers Can Lodge Complaints to Financial Institutions & Further Recourse at FIDReC – Financial Industry Disputes Resolution Centre
4th August 2023 | Hong Kong
Singapore Minister of State and Monetary Authority of Singapore (MAS) Board Member Alvin Tan reply for Monetary Authority of Singapore (MAS) Lawrence Wong (Chairman & Singapore Deputy Prime Minister) on undesirable financial products marketing tactics to less financially literate consumers – 1) Identities must be disclosed upfront, 2) Monitor conducts at roadshows, 3) Conduct call-backs during free-look period, 4) Proposed additional 3 to 5 days for clients to review, 5) Proposed limit use of gifts, 6) Events only allowed at commercial locations instead of public areas (eg. streets).  Consumers can lodge complaints to Financial Institutions (required by regulation to investigate), and can seek further recourse at Financial Industry Disputes Resolution Centre (FIDReC)."  Singapore Minister of State & MAS Board Member Alvin Tan: "MAS expects financial institutions (FIs) and their representatives to conduct their prospecting and marketing activities responsibly and in conducive settings. MAS has recently issued a public consultation to strengthen these safeguards by making them mandatory. MAS has also proposed additional new measures … … A consumer who feels that he has been sold a product through inappropriate means by a representative of an FI should immediately lodge a complaint with the FI. The FI is required by regulation to thoroughly investigate the matter. Where the representative has been found to have mis-sold a product, the FI will offer redress. Should the consumer remain dissatisfied with the FI's response, he can approach the Financial Industry Disputes Resolution Centre (FIDReC) for assistance. FIDReC's mediation and adjudication services provide consumers with an accessible and affordable avenue to resolve disputes with FIs."
" Identities Must be Disclosed Upfront, Monitor Conducts at Roadshows & Conduct Call-Backs During Free-Look Period, Consumers Can Lodge Complaints to Financial Institutions & Further Recourse at FIDReC – Financial Industry Disputes Resolution Centre "
- Article continues below -
Singapore Minister of State Alvin Tan Reply for MAS Chairman Lawrence Wong on Undesirable Financial Products Marketing Tactics to Less Financially Literate Consumers: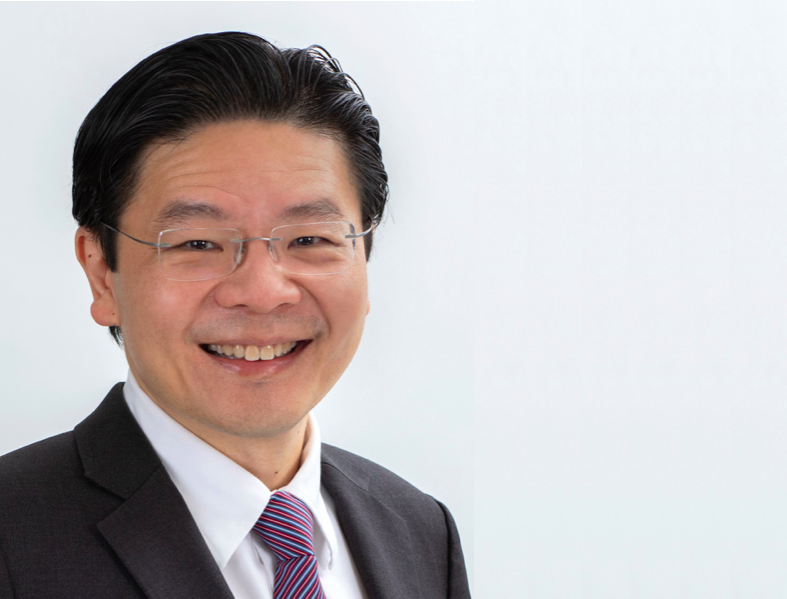 3rd August 2023
To ask the Prime Minister (a) what is the impact of undesirable marketing tactics for financial products, such as ambush style marketing, on less financially literate consumers; and (b) what recourse do consumers have after buying products as a result of such tactics.
Answer by Mr Alvin Tan, Minister of State, Ministry of Trade and Industry and Ministry of Culture, Community and Youth, and Board member of MAS, on behalf of Mr Lawrence Wong, Deputy Prime Minister and Minister for Finance, and Chairman of MAS:
1. MAS expects financial institutions (FIs) and their representatives to conduct their prospecting and marketing activities responsibly and in conducive settings. MAS has set standards of conduct for such activities. For example –
a. Representatives of FIs must disclose their identities upfront and clearly to prospective clients.
b. FIs should monitor the conduct of their representatives at roadshows through site visits and mystery shopping.
c. FIs should conduct call-backs and surveys within the free-look period to check if clients understood the products that they purchased at roadshows.
2. MAS has recently issued a public consultation to strengthen these safeguards by making them mandatory. MAS has also proposed additional new measures such as requiring FIs to –
a. offer consumers additional time of at least 3 to 5 days to consider their decisions;
b. limit the use of gifts to influence consumers' decision-making; and
c. conduct roadshows and marketing events only in commercial premises, instead of public spaces such as streets and pedestrian areas.
3. A consumer who feels that he has been sold a product through inappropriate means by a representative of an FI should immediately lodge a complaint with the FI. The FI is required by regulation to thoroughly investigate the matter. Where the representative has been found to have mis-sold a product, the FI will offer redress. Should the consumer remain dissatisfied with the FI's response, he can approach the Financial Industry Disputes Resolution Centre (FIDReC) for assistance. FIDReC's mediation and adjudication services provide consumers with an accessible and affordable avenue to resolve disputes with FIs.
Managing $20 million to $3 billion. Investing $3 million to $300 million.
For Investment Managers, Hedge Funds, Boutique Funds, Private Equity, Venture Capital, Professional Investors, Family Offices, Private Bankers & Advisors, sign up today. Subscribe to Caproasia and receive the latest news, data, insights & reports, events & programs daily at 2 pm.
Join Events & Find Services
Join Investments, Private Wealth, Family Office events in Hong Kong, Singapore, Asia-wide. Find hard-to-find $3 million to $300 million financial & investment services at The Financial Centre | TFC. Find financial, investment, private wealth, family office, real estate, luxury investments, citizenship, law firms & more.  List hard-to-find financial & private wealth services. Have a product launch? Promote a product or service? List your service at The Financial Centre | TFC. Join interviews & editorial and be featured on Caproasia.com or join Investments, Private Wealth, Family Office events. Contact us at
[email protected]
or
[email protected]
Caproasia.com
| The leading source of data, research, information & resource for financial professionals, investment managers, professional investors, family offices & advisors to institutions, billionaires, UHNWs & HNWs. Covering capital markets, investments and private wealth in Asia. How do you invest $3 million to $300 million? How do you manage $20 million to $3 billion of assets?
Quick Links
2021 Data Release
2020 List of Private Banks in Hong Kong
2020 List of Private Banks in Singapore
2020 Top 10 Largest Family Office
2020 Top 10 Largest Multi-Family Offices
2020 Report: Hong Kong Private Banks & Asset Mgmt - $4.49 Trillion
2020 Report: Singapore Asset Mgmt - $3.48 Trillion AUM
For Investors | Professionals | Executives
Latest data, reports, insights, news, events & programs Everyday at 2 pm Direct to your inbox Save 2 to 8 hours per week. Organised for success
Register Below
For CEOs, Heads, Senior Management, Market Heads, Desk Heads, Financial Professionals, Investment Managers, Asset Managers, Fund Managers, Hedge Funds, Boutique Funds, Analysts, Advisors, Wealth Managers, Private Bankers, Family Offices, Investment Bankers, Private Equity, Institutional Investors, Professional Investors
Get Ahead in 60 Seconds. Join 10,000 +
Save 2 to 8 hours weekly. Organised for Success.
Sign Up / Register
Web links may be disabled on mobile for security. Please click on desktop.



---
Caproasia Users
Manage $20 million to $3 billion of assets
Invest $3 million to $300 million
Advise institutions, billionaires, UHNWs & HNWs
Caproasia Platforms | 10,000 Investors & Advisors
Monthly Roundtable & Networking
Family Office Programs
The 2023 Investment Day
28th March 2023 - Hong Kong
4th April 2023 - Singapore
April 2023 - Virtual
6th June 2023 - Hong Kong
13th June 2023 - Singapore
Sept 2023 - Hong Kong
Oct 2023 - Singapore
Oct 2023 - Hong Kong
Visit: The Investment Day | Register: Click here
Caproasia Summits
Contact Us
For Enquiries, Membership
[email protected]
,
[email protected]
For Listing, Subscription
[email protected]
,
[email protected]
For Press Release, send to:
[email protected]
For Events & Webinars
[email protected]
For Media Kit, Advertising, Sponsorships, Partnerships
[email protected]
For Research, Data, Surveys, Reports
[email protected]
For General Enquiries
[email protected]
---
Caproasia | Driving the future of Asia a financial information technology co. since 2014
---