---
China Property Developer Sino-Ocean Suspends all Offshore Debts Payment & Trading of 8 USD Bonds, 30% Owned by China Life Insurance, Market Value of $564 Million with Share Price Decreasing 47.7% YTD in 2023
16th September 2023 | Hong Kong
China property developer Sino-Ocean has suspended all offshore debts payment and trading of 8 USD bonds.  Sino-Ocean is 30% owned by China Life Insurance, and has a market value of $564 million (HKEX, 15/9/23) with share price decreasing 47.7% YTD (year-to-date) in 2023.  More info below:
" China Property Developer Sino-Ocean Suspends all Offshore Debts Payment & Trading of 8 USD Bonds, 30% Owned by China Life Insurance, Market Value of $564 Million with Share Price Decreasing 47.7% YTD in 2023 "
- Article continues below -
Sino-Ocean on 15th September 2023 – Starting from the second half of 2021, the real estate sector in China has experienced significant changes and real estate developers have been confronted with unprecedented challenges with regard to liquidity and funding. Under these circumstances, the Group has responded in a proactive manner by continuously adopting measures, such as accelerating sales and cash collection, making progress with asset disposals and strictly controlling costs and expenses, in an effort to repay the debts. Since 2023, in the circumstances where the industry sales and financing environment have not been notably improved, the Group has experienced a rapid decline in contracted sales and increased uncertainty in asset disposals and has continuously faced limitations in various financing activities. In response to mounting liquidity pressures, the Group has been in active dialogues with its creditors and endeavoured to proactively manage its liabilities, including but not limited to conducting the consent solicitations in respect of the 2024 Notes, 2027 Notes and 2029 Notes (as defined hereinafter). Despite these efforts, the Group's liquidity is still expected to be confronted with continuous challenges in the short-to-medium term.
Against the above backdrop, the Group believes the optimal path forward is a holistic restructuring of its offshore debts — one that ensures fair and equitable treatment to its creditors, provides a sustainable capital structure, and establishes a runway for the Group to stabilise its operations. To this end and in view of its tight liquidity position, after careful consideration by the Group, payments under all of its offshore debts (including the offshore USD securities as mentioned below) will be suspended until the holistic restructuring and/or extension solution(s) are implemented. The Group will continue to proactively negotiate with the relevant stakeholders of the Group, including banks, noteholders and financial institutions, to extend the maturity of and/or restructure the relevant offshore debts.
Sino-Ocean Group Holding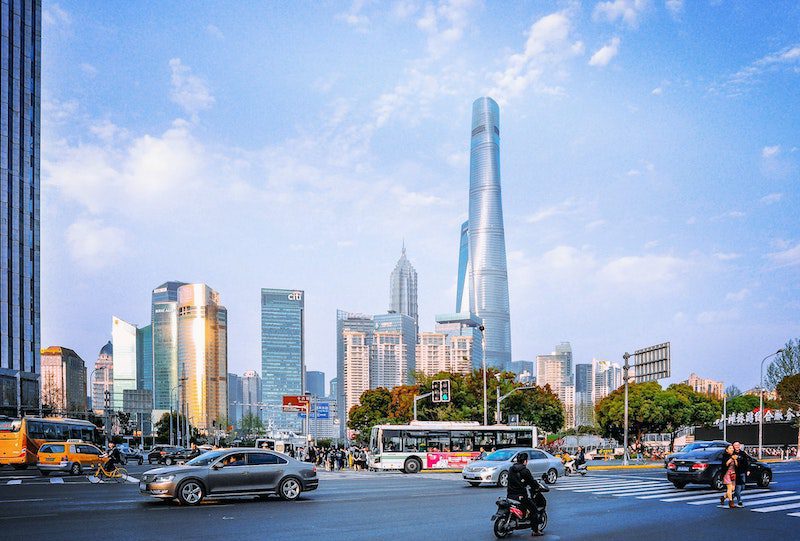 Sino-Ocean Group Holding Limited was founded in 1993 and has been listed on the Main Board of The Stock Exchange of Hong Kong Limited since 28 September 2007 (Stock Code: 03377.HK), with China Life Insurance Company Limited and Dajia Life Insurance Company Limited as major shareholders. Sino-Ocean Group has been included as a constituent of Hang Seng Composite Index (HSCI), Hang Seng Composite Industry Index — Properties and Construction, Hang Seng Stock Connect Hong Kong Index .
With a strategic vision of being a "creator of building health and social value", Sino-Ocean Group is committed to becoming a comprehensive company of the real economy with property development as its main business focus and property-related businesses as new frontiers of development. While focusing mainly on full-industry-chain services including residential development, property development and operation, property services and building construction, the Group also provides solutions for senior care, data real estate, logistics real estate and real estate finance. Sino-Ocean Group adheres to  "Serving Users with Craftsmanship" and puts the the concept of "Building·Health" into active practice, striving to create a high-quality healthy lifestyle for users through carefully-crafted products and premium services.
To date, Sino-Ocean Group has developed and operated over 600 projects in more than 80 fast-growing cities in China. In residential development, Sino-Ocean Group practices its core philosophy of "Building Health" and has developed three main product series, namely Ocean Epoch, Grand Harmony and Landscape. In investment property development and operation, Sino-Ocean Group has successfully crafted a number of urban landmarks including Sino-Ocean Taikoo Li (Chengdu), INDIGO (Beijing), Ocean Plaza (Beijing) and China Life Financial Center (Beijing). In property services, Sino-Ocean Service has been listed on the Main Board of the Stock Exchange of Hong Kong Limited since late 2020 (Stock Code: 06677. HK) and ranked among China's Top 100 Property Service Providers. In addition, Sino-Ocean Group has established various specialized design-build subsidiaries including Sino-Ocean Construction, Sino-Ocean Decor, Sino-Ocean Ecology and Sino-Ocean Mechatronics to provide high-quality, whole-chain services for the architecture and construction industry.
Since its founding, Sino-Ocean Group has been proactively fulfilling its corporate social responsibilities and has established the Sino-Ocean Charity Foundation in 2008, through which over RMB 546 million has been provided in support of social welfare initiatives, benefiting more than 260 cities across the nation. Releasing its first Social Responsibility Report as early as in 2010 and an independent Annual ESG Report in 2016, Sino-Ocean Group has been further awarded an MSCI ESG rating of AA and a GRESB rating for global real estate sustainabiliy – both the highest among Mainland China real estate counterparts – and is continuously leading the industry in sustainable development management.  A well-recognized and reputed brand of great influence for its consistency in high-quality product and professional service offerings, Sino-Ocean is acknowledged as a Well-Known Trademark by the Trademark Office of the State Administration for Industry and Commerce in 2013, and awarded "Top 10 Chinese Real Estate Enterprises with Outstanding Brand Value" for a number of times.
Managing $20 million to $3 billion. Investing $3 million to $300 million.
For Investment Managers, Hedge Funds, Boutique Funds, Private Equity, Venture Capital, Professional Investors, Family Offices, Private Bankers & Advisors, sign up today. Subscribe to Caproasia and receive the latest news, data, insights & reports, events & programs daily at 2 pm.
Join Events & Find Services
Join Investments, Private Wealth, Family Office events in Hong Kong, Singapore, Asia-wide. Find hard-to-find $3 million to $300 million financial & investment services at The Financial Centre | TFC. Find financial, investment, private wealth, family office, real estate, luxury investments, citizenship, law firms & more.  List hard-to-find financial & private wealth services. Have a product launch? Promote a product or service? List your service at The Financial Centre | TFC. Join interviews & editorial and be featured on Caproasia.com or join Investments, Private Wealth, Family Office events. Contact us at
[email protected]
or
[email protected]
Caproasia.com
| The leading source of data, research, information & resource for financial professionals, investment managers, professional investors, family offices & advisors to institutions, billionaires, UHNWs & HNWs. Covering capital markets, investments and private wealth in Asia. How do you invest $3 million to $300 million? How do you manage $20 million to $3 billion of assets?
Quick Links
2021 Data Release
2020 List of Private Banks in Hong Kong
2020 List of Private Banks in Singapore
2020 Top 10 Largest Family Office
2020 Top 10 Largest Multi-Family Offices
2020 Report: Hong Kong Private Banks & Asset Mgmt - $4.49 Trillion
2020 Report: Singapore Asset Mgmt - $3.48 Trillion AUM
For Investors | Professionals | Executives
Latest data, reports, insights, news, events & programs Everyday at 2 pm Direct to your inbox Save 2 to 8 hours per week. Organised for success
Register Below
For CEOs, Heads, Senior Management, Market Heads, Desk Heads, Financial Professionals, Investment Managers, Asset Managers, Fund Managers, Hedge Funds, Boutique Funds, Analysts, Advisors, Wealth Managers, Private Bankers, Family Offices, Investment Bankers, Private Equity, Institutional Investors, Professional Investors
Get Ahead in 60 Seconds. Join 10,000 +
Save 2 to 8 hours weekly. Organised for Success.
Sign Up / Register
Web links may be disabled on mobile for security. Please click on desktop.



---
Caproasia Users
Manage $20 million to $3 billion of assets
Invest $3 million to $300 million
Advise institutions, billionaires, UHNWs & HNWs
Caproasia Platforms | 10,000 Investors & Advisors
Monthly Roundtable & Networking
Family Office Programs
The 2023 Investment Day
28th March 2023 - Hong Kong
4th April 2023 - Singapore
April 2023 - Virtual
6th June 2023 - Hong Kong
13th June 2023 - Singapore
Sept 2023 - Hong Kong
Oct 2023 - Singapore
Oct 2023 - Hong Kong
Visit: The Investment Day | Register: Click here
Caproasia Summits
Contact Us
For Enquiries, Membership
[email protected]
,
[email protected]
For Listing, Subscription
[email protected]
,
[email protected]
For Press Release, send to:
[email protected]
For Events & Webinars
[email protected]
For Media Kit, Advertising, Sponsorships, Partnerships
[email protected]
For Research, Data, Surveys, Reports
[email protected]
For General Enquiries
[email protected]
---
Caproasia | Driving the future of Asia a financial information technology co. since 2014
---