---
Singapore MAS Chairman Lawrence Wong on Singapore Ambition to be Regional Philanthropy Hub: Building Philanthropy Advisory Talent, Online Portal for Donors to Conduct Due Diligence on Global Charities & Measure Impact of Contributions, Launched Impact Philanthropy Partnership for HNWIs & Families with Industry Partners, Tax Incentives for Single Family Offices
21st September 2023 | Hong Kong
Singapore central bank Monetary Authority of Singapore (MAS) Lawrence Wong (Chairman, Singapore Deputy Prime Minister, Minister for Finance) reply on Singapore ambition to be a Regional Philanthropy Hub – 1) Building philanthropy advisory talent, 2) Online portal for donors to conduct due diligence on global charities and measure impact of contributions, 3) Launched Impact Philanthropy Partnership for HNWIs (high net worth individuals) & families with industry partners (Wealth Management Institute, Private Banking Industry, Monetary Authority of Singapore), and 4) Tax incentives for single family offices.  Singapore MAS Chairman Lawrence Wong: "Singapore has the potential to be Asia's centre for philanthropy. We have a vibrant wealth management sector and growing philanthropy ecosystem. MAS and the relevant government agencies have been working with the industry on several building blocks to shepherd wealth to purposeful causes locally and in the region … … MAS is also working with the industry to develop an online portal for donors to carry out the necessary due diligence on local and overseas charities and measure the impact of their contributions.  Second, we facilitate partnerships across various philanthropic ecosystem players. EDB has been engaging private foundations to undertake purposeful and effective philanthropy through Singapore, as well as international non-profit organisations who can be ready partners for philanthropists keen to make an impact here and across the region. The Wealth Management Institute and the private banking industry, with support from MAS, launched the Impact Philanthropy Partnership (IPP) to bring together high net worth individuals and families. The IPP conducts forums, events, and research, to raise awareness of philanthropic causes and practices, galvanise giving, and encourage philanthropic partnerships.  Third, we encourage giving through our tax and regulatory frameworks. Recent enhancements by MAS and MOF to the tax incentive schemes for single family offices include recognising donations to qualifying local charities as eligible spend as well as the launch of the Philanthropy Tax Incentive Scheme (PTIS) for qualifying donors to claim tax deduction for overseas donations … …. "  More info below
" Singapore MAS Chairman Lawrence Wong on Singapore Ambition to be Regional Philanthropy Hub: Building Philanthropy Advisory Talent, Online Portal for Donors to Conduct Due Diligence on Global Charities & Measure Impact of Contributions, Launched Impact Philanthropy Partnership for HNWIs & Families with Industry Partners, Tax Incentives for Single Family Offices "
- Article continues below -
Singapore MAS Chairman Lawrence Wong on Singapore Ambition to be Regional Philanthropy Hub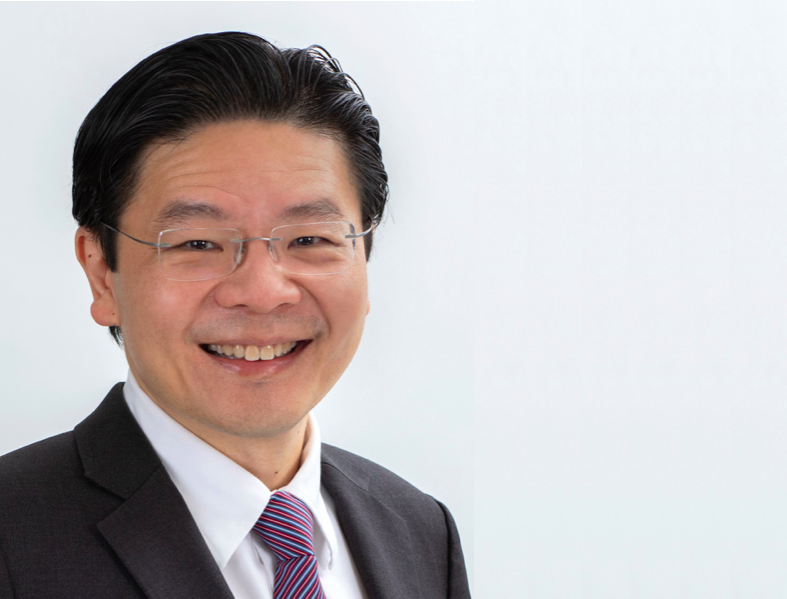 18 September 2023
Name and Constituency of Member of Parliament
Ms Foo Mee Har, MP, West Coast GRC
Question:  To ask the Prime Minister in the light of Singapore's ambition to be the regional philanthropy hub (a) what are the building blocks that need to be in place to realise the ambition; and (b) how will the Government support such developments.
Answer by Mr Lawrence Wong, Deputy Prime Minister and Minister for Finance, and Chairman of MAS:
1. Singapore has the potential to be Asia's centre for philanthropy. We have a vibrant wealth management sector and growing philanthropy ecosystem. MAS and the relevant government agencies have been working with the industry on several building blocks to shepherd wealth to purposeful causes locally and in the region.
2. First, we are building up philanthropy advisory talent and resources. MAS together with the Institute of Banking and Finance published in 2021 a set of technical skills and competencies that financial sector and family office professionals should possess in order to provide philanthropy advisory services. This includes, for example, the capability to evaluate and identify appropriate philanthropic structures to help potential donors achieve their wealth and legacy planning goals. Locals who attend training courses benchmarked against these skills and competencies can obtain co-funding support for their course fees. MAS is also working with the industry to develop an online portal for donors to carry out the necessary due diligence on local and overseas charities and measure the impact of their contributions.
3. Second, we facilitate partnerships across various philanthropic ecosystem players. EDB has been engaging private foundations to undertake purposeful and effective philanthropy through Singapore, as well as international non-profit organisations who can be ready partners for philanthropists keen to make an impact here and across the region. The Wealth Management Institute and the private banking industry, with support from MAS, launched the Impact Philanthropy Partnership (IPP) to bring together high net worth individuals and families. The IPP conducts forums, events, and research, to raise awareness of philanthropic causes and practices, galvanise giving, and encourage philanthropic partnerships.
4. Third, we encourage giving through our tax and regulatory frameworks. Recent enhancements by MAS and MOF to the tax incentive schemes for single family offices include recognising donations to qualifying local charities as eligible spend as well as the launch of the Philanthropy Tax Incentive Scheme (PTIS) for qualifying donors to claim tax deduction for overseas donations. These enhancements complement the 250% tax deduction rate for qualifying donations made to Institutions of a Public Character and eligible institutions, which MOF recently extended by another three years till end-2026.
5. Fourth, we maintain strong public trust in the Singapore charity sector. This will provide donors confidence to give to local charities and help attract entities to conduct philanthropic activities out of Singapore. The Commissioner of Charities' Office works with partners and stakeholders to strengthen local charities' capabilities and governance through the implementation of the Code of Governance for Charities, learning programmes, shared services, and funding support through the Charities Capability Fund.
6. As Singapore attracts more wealth from around the world to be managed here, there is both opportunity and purpose in putting some of this wealth to philanthropic use both locally and in the region. MAS and the relevant government agencies will continue to work with industry players to help achieve this objective.
Managing $20 million to $3 billion. Investing $3 million to $300 million.
For Investment Managers, Hedge Funds, Boutique Funds, Private Equity, Venture Capital, Professional Investors, Family Offices, Private Bankers & Advisors, sign up today. Subscribe to Caproasia and receive the latest news, data, insights & reports, events & programs daily at 2 pm.
Join Events & Find Services
Join Investments, Private Wealth, Family Office events in Hong Kong, Singapore, Asia-wide. Find hard-to-find $3 million to $300 million financial & investment services at The Financial Centre | TFC. Find financial, investment, private wealth, family office, real estate, luxury investments, citizenship, law firms & more.  List hard-to-find financial & private wealth services. Have a product launch? Promote a product or service? List your service at The Financial Centre | TFC. Join interviews & editorial and be featured on Caproasia.com or join Investments, Private Wealth, Family Office events. Contact us at
[email protected]
or
[email protected]
Caproasia.com
| The leading source of data, research, information & resource for financial professionals, investment managers, professional investors, family offices & advisors to institutions, billionaires, UHNWs & HNWs. Covering capital markets, investments and private wealth in Asia. How do you invest $3 million to $300 million? How do you manage $20 million to $3 billion of assets?
Quick Links
2021 Data Release
2020 List of Private Banks in Hong Kong
2020 List of Private Banks in Singapore
2020 Top 10 Largest Family Office
2020 Top 10 Largest Multi-Family Offices
2020 Report: Hong Kong Private Banks & Asset Mgmt - $4.49 Trillion
2020 Report: Singapore Asset Mgmt - $3.48 Trillion AUM
For Investors | Professionals | Executives
Latest data, reports, insights, news, events & programs Everyday at 2 pm Direct to your inbox Save 2 to 8 hours per week. Organised for success
Register Below
For CEOs, Heads, Senior Management, Market Heads, Desk Heads, Financial Professionals, Investment Managers, Asset Managers, Fund Managers, Hedge Funds, Boutique Funds, Analysts, Advisors, Wealth Managers, Private Bankers, Family Offices, Investment Bankers, Private Equity, Institutional Investors, Professional Investors
Get Ahead in 60 Seconds. Join 10,000 +
Save 2 to 8 hours weekly. Organised for Success.
Sign Up / Register
Web links may be disabled on mobile for security. Please click on desktop.



---
Caproasia Users
Manage $20 million to $3 billion of assets
Invest $3 million to $300 million
Advise institutions, billionaires, UHNWs & HNWs
Caproasia Platforms | 11,000 Investors & Advisors
Monthly Roundtable & Networking
Family Office Programs
The 2024 Investment Day
March 2024 - Hong Kong
March 2024 - Singapore
June 2024 - Hong Kong
June 2024 - Singapore
Sept 2024 - Hong Kong
Sept 2024 - Singapore
Visit: The Investment Day | Register: Click here
Caproasia Summits
Contact Us
For Enquiries, Membership
[email protected]
,
[email protected]
For Listing, Subscription
[email protected]
,
[email protected]
For Press Release, send to:
[email protected]
For Events & Webinars
[email protected]
For Media Kit, Advertising, Sponsorships, Partnerships
[email protected]
For Research, Data, Surveys, Reports
[email protected]
For General Enquiries
[email protected]
---
Caproasia | Driving the future of Asia a financial information technology co. since 2014
---