---
Malaysia $34 Billion Public Service Retirement Fund KWAP Launches $106 Million Fund to Invest in Startups & Venture Capital Funds, MYR 500 Million Dana Perintis Fund with 50% to be Invested in Startups & 50% in 10 Venture Capital Funds
23rd September 2023 | Hong Kong
Malaysia $34 billion public service retirement fund KWAP (Kumpulan Wang Persaraan) has launched a $106 million fund (MYR 500 million) to invest in startups & venture capital funds, named Dana Perintis fund with 50% to be invested in startups and 50% in 10 venture capital funds.  More info below:
" Malaysia $34 Billion Public Service Retirement Fund KWAP Launches $106 Million Fund to Invest in Startups & Venture Capital Funds, MYR 500 Million Dana Perintis Fund with 50% to be Invested in Startups & 50% in 10 Venture Capital Funds "
- Article continues below -
Encik Hazman Hilmi Sallahuddin, Chief Investment Officer of KWAP: "KWAP recognises the potential for innovation and growth within Malaysia's venture ecosystem. We are proud to introduce Dana Perintis, an initiative that also serves as a testament to our commitment to enhance the growth of Malaysia's startup industry. With Dana Perintis, we are not just investing financial capital, but also putting in our expertise, resources, and commitment to seeing these Malaysian startups succeed on a global stage, especially with the ones we are directly involved in.  We are dedicated to empowering startups and SMEs, supporting employment, and nurturing innovation. In realising these visions, KWAP has already identified several potential startups to invest in, which currently employ more than 1,000 Malaysians from different backgrounds."
Malaysia $34 Billion Public Service Retirement Fund KWAP Launches $106 Million Fund to Invest in Startups & Venture Capital Funds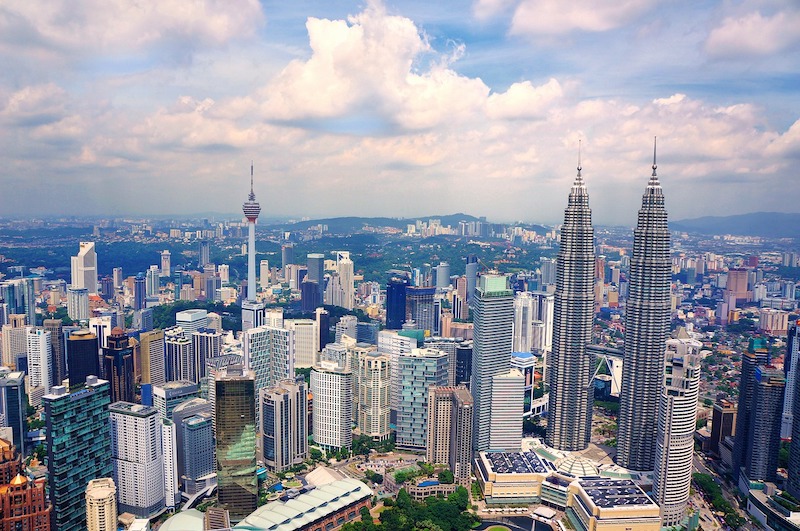 21st September 2023 –  Kumpulan Wang Persaraan (Diperbadankan) [KWAP] announced today the launch of Dana Perintis, aimed at injecting vitality into Malaysia's venture and startup ecosystem. With a commitment to invest up to RM500 million over the next 18 to 24 months, KWAP is set to empower early-stage companies, drive innovation, and support economic resilience.
Launched by YB Tuan Mohd Rafizi Ramli, Minister of Economy at KWAP's office earlier today, Dana Perintis encompasses two strategic pillars: investments into selected Malaysia-focused Venture Capital (VC) funds and direct investments into early-stage companies. With an allocation of RM250 million for each pillar, KWAP's initiative aims to accelerate growth within the Malaysian entrepreneurial landscape in line with KWAP's sustainability commitment as a signatory of the UN Principles for Responsible Investment (PRI).
As one of Malaysia's prominent investors, KWAP seeks to play a pivotal role in steering the nation toward a flourishing early-stage ecosystem. By strategically investing and addressing critical gaps, KWAP aims to propel the growth trajectory of the startup landscape, reaping attractive risk-adjusted returns for its stakeholders.
A substantial portion of up to RM250 million will be directed towards investing in VC funds with exposure focusing on Malaysia. This approach aligns with KWAP's endeavour to support the development of a self-sustaining venture ecosystem. These VC funds serve as dynamic catalysts, nurturing innovative startups by providing essential capital and guidance. KWAP's strategic investments will span the spectrum of the startup journey—ranging from accelerators to growth managers—contributing to the maturation of the overall Malaysian venture space. In parallel to the fund investments, another RM250 million will be committed towards direct investments into promising early-stage companies. This commitment echoes KWAP's intention to nurture startups through growth and expansion stages.
The launch of Dana Perintis is aligned with the Economy Madani initiative and reflects KWAP's focus on empowering SMEs for expansion, fostering economic growth and contributing to Malaysia's entrepreneurial future.
As KWAP implements this initiative, it remains conscious of its role and commitment to the pensioners who are its primary stakeholders, to spur the growth of the pension fund and enabling KWAP to fulfil its role in line with its tagline: 'Your Retirement Companion'.
About Kumpulan Wang Persaraan (Diperbadankan)
Kumpulan Wang Persaraan (Diperbadankan) [KWAP] or the Retirement Fund (Incorporated) was established on 1st March 2007 under the Retirement Fund Act 2007 (Act 662) replacing the repealed Pensions Trust Fund Act 1991 (Act 454).  KWAP manages contributions from the federal government and relevant agencies made into the Retirement Fund [Fund] to obtain optimum returns on its investments through sound management and investment of the Fund in equity, fixed-income securities, money market instruments, and other forms of investments as permitted under the Retirement Fund Act 2007 (Act 662). The Fund shall be applied towards assisting the Federal Government in financing its pension duties. In 2015, KWAP was officially appointed as an agent of the Federal Government for the purpose of pension payment, gratuity, or other benefits granted under any written law from the Consolidated Fund as agreed between the Federal Government and KWAP.
Managing $20 million to $3 billion. Investing $3 million to $300 million.
For Investment Managers, Hedge Funds, Boutique Funds, Private Equity, Venture Capital, Professional Investors, Family Offices, Private Bankers & Advisors, sign up today. Subscribe to Caproasia and receive the latest news, data, insights & reports, events & programs daily at 2 pm.
Join Events & Find Services
Join Investments, Private Wealth, Family Office events in Hong Kong, Singapore, Asia-wide. Find hard-to-find $3 million to $300 million financial & investment services at The Financial Centre | TFC. Find financial, investment, private wealth, family office, real estate, luxury investments, citizenship, law firms & more.  List hard-to-find financial & private wealth services. Have a product launch? Promote a product or service? List your service at The Financial Centre | TFC. Join interviews & editorial and be featured on Caproasia.com or join Investments, Private Wealth, Family Office events. Contact us at
[email protected]
or
[email protected]
Caproasia.com
| The leading source of data, research, information & resource for financial professionals, investment managers, professional investors, family offices & advisors to institutions, billionaires, UHNWs & HNWs. Covering capital markets, investments and private wealth in Asia. How do you invest $3 million to $300 million? How do you manage $20 million to $3 billion of assets?
Quick Links
2021 Data Release
2020 List of Private Banks in Hong Kong
2020 List of Private Banks in Singapore
2020 Top 10 Largest Family Office
2020 Top 10 Largest Multi-Family Offices
2020 Report: Hong Kong Private Banks & Asset Mgmt - $4.49 Trillion
2020 Report: Singapore Asset Mgmt - $3.48 Trillion AUM
For Investors | Professionals | Executives
Latest data, reports, insights, news, events & programs Everyday at 2 pm Direct to your inbox Save 2 to 8 hours per week. Organised for success
Register Below
For CEOs, Heads, Senior Management, Market Heads, Desk Heads, Financial Professionals, Investment Managers, Asset Managers, Fund Managers, Hedge Funds, Boutique Funds, Analysts, Advisors, Wealth Managers, Private Bankers, Family Offices, Investment Bankers, Private Equity, Institutional Investors, Professional Investors
Get Ahead in 60 Seconds. Join 10,000 +
Save 2 to 8 hours weekly. Organised for Success.
Sign Up / Register
Web links may be disabled on mobile for security. Please click on desktop.



---
Caproasia Users
Manage $20 million to $3 billion of assets
Invest $3 million to $300 million
Advise institutions, billionaires, UHNWs & HNWs
Caproasia Platforms | 11,000 Investors & Advisors
Monthly Roundtable & Networking
Family Office Programs
The 2024 Investment Day
March 2024 - Hong Kong
March 2024 - Singapore
June 2024 - Hong Kong
June 2024 - Singapore
Sept 2024 - Hong Kong
Sept 2024 - Singapore
Visit: The Investment Day | Register: Click here
Caproasia Summits
Contact Us
For Enquiries, Membership
[email protected]
,
[email protected]
For Listing, Subscription
[email protected]
,
[email protected]
For Press Release, send to:
[email protected]
For Events & Webinars
[email protected]
For Media Kit, Advertising, Sponsorships, Partnerships
[email protected]
For Research, Data, Surveys, Reports
[email protected]
For General Enquiries
[email protected]
---
Caproasia | Driving the future of Asia a financial information technology co. since 2014
---