---
World Bank IFC Appoints Katia Daude Gonçalves as Country Manager for Singapore, Malaysia & Brunei to Drive Cross-Border Investments & Capital Mobilization Between Singapore-Based Companies & Financial Institutions in Emerging Markets & Developing Economies in the World
18th November 2023 | Hong Kong
The World Bank member group International Finance Corporation (IFC) has appointed Katia Daude Gonçalves as IFC Country Manager for Singapore, Malaysia & Brunei to drive cross-border investments & capital mobilization between Singapore-based companies & financial institutions in emerging markets & developing economies in the world.  IFC: "The International Finance Corporation (IFC), the largest global development institution focused on the private sector in emerging markets and a member of the World Bank Group (WBG), has appointed Katia Daude Gonçalves as Country Manager for Singapore, Malaysia, and Brunei.  Ms. Daude Gonçalves will work closely with regional investment and advisory teams to help drive cross-border investments and capital mobilization between Singapore-based companies and financial institutions in emerging markets and developing economies around the world, while playing a critical role in building IFC's nascent presence and portfolios in Malaysia and Brunei, developing new and impactful investment and advisory opportunities in both countries.  A Mozambican national, Ms. Daude Gonçalves joined IFC in 2009 and most recently served as IFC's Resident Representative for Mozambique. She began her career at Banco Internacional de Mozambique Investimento, the country's first fully fledged investment bank."
" World Bank IFC Appoints Katia Daude Gonçalves as Country Manager for Singapore, Malaysia & Brunei to Drive Cross-Border Investments & Capital Mobilization Between Singapore-Based Companies & Financial Institutions in Emerging Markets & Developing Economies in the World "
- Article continues below -
Daude Gonçalves, IFC Country Manager for Singapore, Malaysia & Brunei: "Singapore is a critical hub and business partner for IFC, and we have big ambitions to grow our partnerships and portfolios in Malaysia, where we recently established a presence, and Brunei, which we recently welcomed as a member of IFC. A clear similarity that all three share is the strength and potential of their private sectors to help address key development challenges both at home and in emerging and developing markets abroad. We look forward to working together to address issues from poverty to climate change, ultimately for the benefit of people and planet."
Kim-See Lim, IFC's Regional Director for East Asia & the Pacific: "The Singapore ecosystem has been a vital enabler of IFC's investment program in Asia and the Pacific and globally, and we are incredibly excited to see what the future holds for our work in Malaysia and Brunei, which we see as vital partners in our mission to alleviate poverty and promote shared prosperity.  Katia's appointment is an equally exciting step in our next chapter in Singapore, Malaysia, and Brunei, as our work becomes even more critical in empowering the private sector to help us address the challenges of the hour."
World Bank Group (WBG) opened its Singapore office in 1999. An agreement was struck in 2011 to expand the partnership, and representatives from IFC and the Multilateral Investment Guarantee Agency (MIGA) joined the office to strengthen its engagement with the private sector. The office is now WBG's largest globally that co-locates the International Bank for Reconstruction and Development (IBRD), IFC, and MIGA.
World Bank IFC Appoints Katia Daude Gonçalves as Country Manager for Singapore, Malaysia & Brunei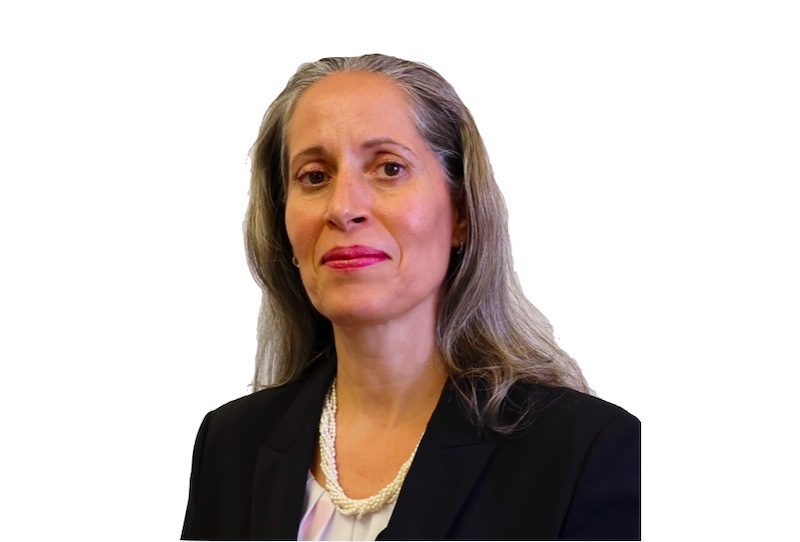 International Finance Corporation (IFC)
IFC committed a record US$1.2 billion in the last fiscal year across 18 projects with Singapore-linked clients and partners looking to grow their presence in emerging and developing economies. Projects in FY23 include work with CapitaLand Ascott Trust, Agrocorp International, Entobel, Enterprise Singapore, Standard Chartered and YCH Group. Since 2011, IFC has committed more than US$7.5 billion across over 150 deals to support Singapore-linked clients in their expansion plans in emerging and developing markets around the world.  IFC recently established a presence in Malaysia to support the country's efforts to foster greater sustainable, resilient, and inclusive economic growth. IFC last year outlined strategic priorities in Malaysia focused on enhancing productivity through innovation and digitalization, facilitating an inclusive and resilient recovery, and accelerating the country's response to climate- and nature-related risks. It has since built a pipeline of potential investments in the country that align with its strategic priorities.  Brunei officially joined IFC in 2021. Since gaining its independence in 1984, the kingdom has joined various regional and international organizations, including IBRD, the Association of Southeast Asian Nations (ASEAN), and the United Nations.
About IFC
IFC — a member of the World Bank Group — is the largest global development institution focused on the private sector in emerging markets. We work in more than 100 countries, using our capital, expertise, and influence to create markets and opportunities in developing countries. In fiscal year 2023, IFC committed a record $43.7 billion to private companies and financial institutions in developing countries, leveraging the power of the private sector to end extreme poverty and boost shared prosperity as economies grapple with the impacts of global compounding crises. For more information, visit www.ifc.org.
Managing $20 million to $3 billion. Investing $3 million to $300 million.
For Investment Managers, Hedge Funds, Boutique Funds, Private Equity, Venture Capital, Professional Investors, Family Offices, Private Bankers & Advisors, sign up today. Subscribe to Caproasia and receive the latest news, data, insights & reports, events & programs daily at 2 pm.
Join Events & Find Services
Join Investments, Private Wealth, Family Office events in Hong Kong, Singapore, Asia-wide. Find hard-to-find $3 million to $300 million financial & investment services at The Financial Centre | TFC. Find financial, investment, private wealth, family office, real estate, luxury investments, citizenship, law firms & more.  List hard-to-find financial & private wealth services. Have a product launch? Promote a product or service? List your service at The Financial Centre | TFC. Join interviews & editorial and be featured on Caproasia.com or join Investments, Private Wealth, Family Office events. Contact us at
[email protected]
or
[email protected]
Caproasia.com
| The leading source of data, research, information & resource for financial professionals, investment managers, professional investors, family offices & advisors to institutions, billionaires, UHNWs & HNWs. Covering capital markets, investments and private wealth in Asia. How do you invest $3 million to $300 million? How do you manage $20 million to $3 billion of assets?
Quick Links
2021 Data Release
2020 List of Private Banks in Hong Kong
2020 List of Private Banks in Singapore
2020 Top 10 Largest Family Office
2020 Top 10 Largest Multi-Family Offices
2020 Report: Hong Kong Private Banks & Asset Mgmt - $4.49 Trillion
2020 Report: Singapore Asset Mgmt - $3.48 Trillion AUM
For Investors | Professionals | Executives
Latest data, reports, insights, news, events & programs Everyday at 2 pm Direct to your inbox Save 2 to 8 hours per week. Organised for success
Register Below
For CEOs, Heads, Senior Management, Market Heads, Desk Heads, Financial Professionals, Investment Managers, Asset Managers, Fund Managers, Hedge Funds, Boutique Funds, Analysts, Advisors, Wealth Managers, Private Bankers, Family Offices, Investment Bankers, Private Equity, Institutional Investors, Professional Investors
Get Ahead in 60 Seconds. Join 10,000 +
Save 2 to 8 hours weekly. Organised for Success.
Sign Up / Register
Web links may be disabled on mobile for security. Please click on desktop.



---
Caproasia Users
Manage $20 million to $3 billion of assets
Invest $3 million to $300 million
Advise institutions, billionaires, UHNWs & HNWs
Caproasia Platforms | 11,000 Investors & Advisors
Monthly Roundtable & Networking
Family Office Programs
The 2024 Investment Day
March 2024 - Hong Kong
March 2024 - Singapore
June 2024 - Hong Kong
June 2024 - Singapore
Sept 2024 - Hong Kong
Sept 2024 - Singapore
Visit: The Investment Day | Register: Click here
Caproasia Summits
Contact Us
For Enquiries, Membership
[email protected]
,
[email protected]
For Listing, Subscription
[email protected]
,
[email protected]
For Press Release, send to:
[email protected]
For Events & Webinars
[email protected]
For Media Kit, Advertising, Sponsorships, Partnerships
[email protected]
For Research, Data, Surveys, Reports
[email protected]
For General Enquiries
[email protected]
---
Caproasia | Driving the future of Asia a financial information technology co. since 2014
---