Overview of

Wealth Management
What is Wealth Management?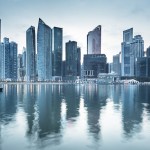 Wealth Management is often associated with investments such as stocks, bonds or real estate. These are the "returns, income, growth" aspects of Wealth Management. In other words, investments seek to gain or generate more money in the future.
Wealth Management is fortunately more than just returns. It is also understanding the risks. Sometimes investments do crash, or the breadwinner of the family fall seriously ill and die unexpectedly. Wealth Management allow us to prepare for such unfortunate events. Managing such risks through Asset Management, Insurance & Risk Management can reduce the financial, emotional and administrative burden for oneself, family and business associates.
What are the areas in Wealth Management?
There are many areas within Wealth Management. Below is a list of Wealth Management functions.
Financial Advisory
Investments Services
Financial Services
Fund Management or Portfolio Management
Asset Management
Custodian Services
Trust Services
Estate Planning
Tax Services
Banking
Insurance
Brokerage
Trading