Caproasia.com | The leading financial website for financial professionals, professional investors and HNW investors. Covering capital markets, investments and private wealth in Asia. How do you invest $3 million to $300 million? How do you manage $20 million to $3 billion of assets? Quicklinks: Caproasia Access | TFC | Caproasia | Jobs
This site is for accredited investors, professional investors and financial professionals only. You should have assets around $3 million to $300 million or managing $20 million to $3 billion.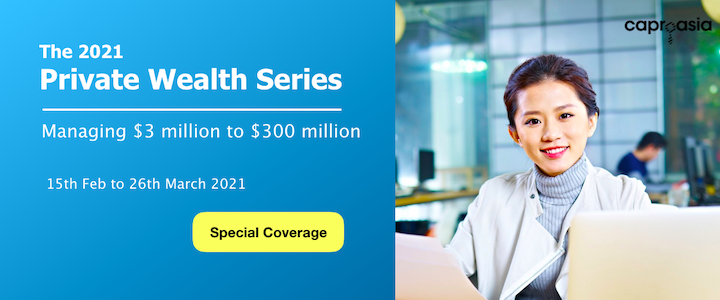 ---
The Bank (2001) – Trailer
"I'm like God but with a better suit," declares Centabank CEO, Simon O'Reilly (Anthony LaPaglia) with pride. Welcome to the world of The Bank, ripe with avarice and corruption, where O'Reilly and his ilk can thrive and honest Aussie battlers lose everything.
Enter Jim Doyle (David Wenham) a maverick mathematician who has devised a formula to predict the fluctuations of the stock market. When he joins O'Reilly's fold, he must first prove his loyalty to the "greed is good" ethos. Which way will he go? What does he have to hide?
A heady, exciting thriller where imagination, genius and humanity collide with unabashed greed.
Written and directed by Robert Connolly.
Based on an idea by Brian Price and Mike Betar.
Produced by John Maynard.
Starring David Wenham, Anthony LaPaglia, Sibylla Budd, Steve Rodgers, Mitchell Butel, Mandy McElhinny, Greg Stone and Kazuhiro Muroyama.
---
Useful Links:
Events & Coverage:
---
For Caproasia Pro Access:
---