Caproasia.com | The leading financial website for financial professionals, professional investors and HNW investors. Covering capital markets, investments and private wealth in Asia. How do you invest $3 million to $300 million? How do you manage $20 million to $3 billion of assets? Quicklinks: Caproasia Access | TFC | Caproasia | Jobs
This site is for accredited investors, professional investors and financial professionals only. You should have assets around $3 million to $300 million or managing $20 million to $3 billion.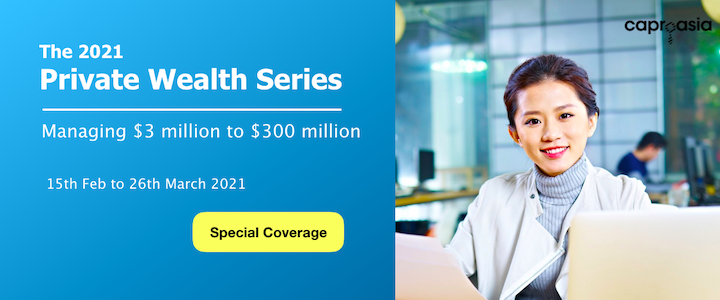 ---
Highlights of 2nd Annual ASEAN Regulatory Summit – A New Dawn in AML & KYC
At the 2nd ASEAN Regulatory Summit hosted by Thomson Reuters at Marina Bay Sands, Singapore on 1st September 2016.
CEO of AL Wealth Partners, Anthonia Hui, discussed the importance of compliance and the role it plays in keeping her firm a reputable and trusted brand amongst her clients.
When discussing on Regional Regulatory Updates: Impact of Basel III across different member states of ASEAN and the future of Basel IV in ASEAN – Professor Lutfey Siddiqi mentioned "Basel I, II, III,IV is just like the Rocky 1, 2, 3, 4."
Professor Lutfey Siddiqi is the Governor London School of Economic and Political Science, Member, Global Agenda Council, World Economic Forum & Adjunct Professor, National University of Singapore.
---
Useful Links:
Events & Coverage:
---
He added "Bankers should take an oath like how the doctors take an hippocratic oath" when discussing on the topic of Global Financial Regulation in the wake of the GFC & potential impact in the ASEAN region.
Julia Walker, Head of Market Development, Risk APAC in Thomson Reuters made a fitting remark when discussing about – A new dawn in AML & KYC: "Compliance should be an enabler in our banking industry" … … when otherwise compliance had been mostly associated with being a drag on banking activities and unnecessary costs.
By Caproasia Online at The 2nd ASEAN Regulatory Summit – Thomson Reuters
About Thomson Reuters

Thomson Reuters is the world's source of intelligent information for businesses and professionals.  On 17th April 2008, Thomson Corporation purchase British-based Reuters Group to form Thomson Reuters Corporation. Thomson Reuters is a public-listed company.  The headquarter is in New York, United States while their legal domicile is in Toronto, Canada.  Over 53,000 employees work in Thomson Reuters.
Origin: New York, USA (HQ) & Toronto, Canada (Legal)
Assets: US$30.5 billion
Revenue: US$12.6 billion
Employees: Over 53,000
Official Website: http://www.thomsonreuters.com
News & Media: Press Release
Updated on 3rd September 2016
---