Caproasia.com | The leading source of data, research, information & resource for investment managers, professional investors, UHNW & HNW investors, and advisors to institutions, billionaires, UHNWs & HNWs. Covering capital markets, investments and private wealth in Asia. How do you invest $3 million to $300 million? How do you manage $20 million to $3 billion of assets? Caproasia -
Learn more
Media, Events, Networking, Roundtable, Membership -
Contact Us
This site is for accredited investors, professional investors, investment managers and financial professionals only. You should have assets around $3 million to $300 million or managing $20 million to $3 billion.



---
New Global Markets CEO at Credit Suisse
Brian Chin will succeed Timonthy O Hara as CEO of Credit Suisse Global Markets. Brian Chin is currently the Co-Head of Credit and he will now join the Executive Board of Credit Suisse Group AG. The bank has also announced that Eric Varvel will be appointed President and CEO of Credit Suisse Holdings (USA) in addition to his current responsibilities as Global Head of Asset Management.
These changes will be effective immediately.
News Source: Credit Suisse Press Release



2021 Data Release
2020 List of Private Banks in Hong Kong
2020 List of Private Banks in Singapore
2020 Top 10 Largest Family Office
2020 Top 10 Largest Multi-Family Offices
2020 Report: Hong Kong Private Banks & Asset Mgmt - $4.49 Trillion
2020 Report: Singapore Asset Mgmt - $3.48 Trillion AUM
Web links may be disabled on mobile for security. Please click on desktop.
About Credit Suisse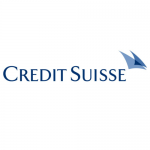 Credit Suisse (NYSE:CS) was founded in 1856 by Alfred Escher, under the name "Schweizerische Kreditanstalt." The original purpose of the new bank known as SKA was to finance the expansion of the railroad network as well as the further industrialization of Switzerland. Fourteen years later, the bank's first foreign representative office opened up in New York. In 1905, the bank's first branch outside Zurich opened in Basel following the acquisition of Oberrheinische Bank. Today, it has a global reach with operations in over 50 countries and 48,200 employees from over 150 different nations. It serves its clients through three regionally focused divisions: Swiss Universal Bank, International Wealth Management and Asia Pacific. These regional businesses are supported by two other divisions specializing in investment banking capabilities: Global Markets and Investment Banking & Capital Markets.
Origin : Zurich, Switzerland
Assets : CHF 820.81 billion
Revenue : CHF 23.38 billion
Employees : 48,200
Official Website: www.credit-suisse.com
News & Media: Press Release
Updated on 8th August 2016
Caproasia Users
Manage $20 million to $3 billion of assets
Invest $3 million to $300 million
Advise institutions, billionaires, UHNWs & HNWs
Learn More | Caproasia Users
Caproasia Platforms | Join 10,000 Investors & Advisors
Monthly Networking & Roundtables:
Membership | Join a Powerful Network:
Family Office Programs:
Caproasia Summits:
Special Coverage
---
Caproasia.com
| The leading financial website for investment managers, professional investors, UHNW & HNW investors and advisors to institutions, billionaires, UHNWs & HNWs.
Covering capital markets, investments and private wealth in Asia. How do you invest $3 million to $300 million? How do you manage $20 million to $3 billion of assets?
Caproasia
is a financial information technology co. founded in 2014. We have 4 businesses in Media, Information, Services and Technology. We created 3 solutions: Membership, Events & Platforms to drive investment decisions in Asia through information, services, technology & people, that impact economies, societies & people. Our Mission: Driving the future of Asia
Goal 2022
| We have a goal in 2022.  To drive $22 billion of deals & investments. Join us to drive $22 billion of deals & investments in 2022. For 2022 Investment Day: mail@caproasia.com For Family Office, Professional Investor, HNW Investor Events: mail@caproasia.com For Membership, Events, Networking, Roundtable, Summits: mail@caproasia.com For Investment Relations Network: mail@caproasia.com For Platforms, Media Kit, Advertising, Campaigns, Partnerships: angel@caproasia.com For press release: press@caproasia.com For all other enquiries: mail@caproasia.com
---