Caproasia.com | The leading source of data, research, information & resource for financial professionals, institutional investors, professional investors and private investors (UHNWs, & HNWs). Covering capital markets, investments and private wealth in Asia. How do you invest $3 million to $300 million? How do you manage $20 million to $3 billion of assets? This site is for accredited investors, professional investors, investment managers and financial professionals only. You should have assets around $3 million to $300 million or managing $20 million to $3 billion.
---
2016 Malaysia Top 50 Richest
The top 50 richest people in Malaysia have a combined estimated net-worth of more than USD 62.6 Billion, in the latest 2016 report by Forbes.
Robert Kuok, who owns diversified businesses including Shangri-La Hotels & Resorts chain, top the list with an estimated net-worth of $10 Billion. Ananda Krishnan is 2nd on the list with $7.4 Billion, with key holdings in telecommunication businesses such as Maxis and Astro. Quek Leng Chan is 3rd on the list with $5.3 Billion, who co-founded Hong Leong Group Malaysia.
Teh Hong Piow who built Public Bank and Tan Sri Dato' Lee Shin Cheng, IOI Group rounded up the top 5 richest people in Malaysia with $4.65 Billion and $4.6 Billion respectively.
Top 5 Richest in Malaysia:
| | | | |
| --- | --- | --- | --- |
| Rank | Name | Net Worth USD | Company |
| 1 | Robert Kuok | $10 B | Shangri-La Hotels and Resorts Chain |
| 2 | Ananda Krishnan | $7.4 B | Maxis Communications, Astro |
| 3 | Quek Leng Chan | $5.3 B | Hong Leong Group Malaysia |
| 4 | Teh Hong Piow | $4.65 B | Public Bank Berhad |
| 5 | Lee Shin Cheng | $4.6 B | IOI Corporation Berhad |
Malaysia's Richest Fast Facts: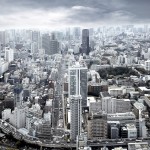 The Richest: Robert Kuok with $10 Billion (Shangri-La Hotels and Resorts Chain & Diversified Businesses)
Top 50 Total Net Worth: USD 62.6 Billion
The Average Age: 67 Years Old
The Oldest Age: 93 Years Old ($1.65 Billion, Chang Yun Chung, Pacific International Lines)
The Youngest Age: 34 Years Old ($340 Million, Chong Chew Yew, Selangor Properties)
2016 Malaysia Top 50 Richest:
| | | | | | |
| --- | --- | --- | --- | --- | --- |
| Rank | Name | Net Worth USD | Age | Source | Company |
| 1 | Robert Kuok | $10 B | 92 | Palm Oil/Shipping/Real Estate | Shangri-La Hotels and Resorts Chain |
| 2 | Ananda Krishnan | $7.4 B | 78 | Telecom | Maxis Communications, Astro |
| 3 | Quek Leng Chan | $5.3 B | 75 | Banking, Real Estate | Hong Leong Group Malaysia |
| 4 | Teh Hong Piow | $4.65 B | 86 | Banking | Public Bank Berhad |
| 5 | Lee Shin Cheng | $4.6 B | 77 | Palm Oil, Real Estate | IOI Corporation Berhad |
| 6 | Lim Kok Thay | $4.55 B | 65 | Casinos | Genting Group |
| 7 | Yeoh Tiong Lay | $2.25 B | 86 | Construction, Real Estate | YTL Corporation |
| 8 | Lau Cho Kun | $1.55 B | 81 | Palm Oil/Real Estate | Hap Seng |
| 9 | Syed Mokhtar AlBukhary | $1.45 B | 64 | Diversified | – |
| 10 | Surin Upatkoon | $1.15 B | 67 | Diversified | InTouch |
| 11 | Kuan Kam Hon | $1.1 B | 68 | Synthetic Gloves | Hartalega Holdings |
| 12 | Tiong Hiew King | $1 B | 81 | Timber/Media | Rimbunan Hijau Group |
| 13 | Danny Tan Chee Sing | $975 M | 61 | Real Estate | Tropicana |
| 14 | G. Gnanalingam | $950 M | 71 | Ports | Westports Malaysia Sdn Bhd |
| 15 | Lee Oi Hian & Lee Hau Hian | $915 M | – | Palm Oil/Chemicals/Real Estate | Batu Kawan |
| 16 | Desmond Lim Siew Choon | $905 M | 55 | Real Estate | Nan Hai |
| 17 | Vincent Tan | $900 M | 64 | Diversified | – |
| 18 | Jeffrey Cheah | $865 M | 71 | Real Estate | Sunway Group |
| 19 | Yaw Teck Seng & Yaw Chee Ming | $750 M | – | Forestry | Samling Strategic Corp |
| 20 | Goh Peng Ooi | $725 M | 61 | Software | Silverlake Axis |
| 21 | Tan Heng Chew, Eng Soon & Eng Hwa | $685 M | – | Motor Vehicles | Tan Chong Motor Holdings |
| 22 | Lim Wee Chai | $680 M | 58 | Rubber Gloves | Top Glove Group |
| 23 | Chen Lip Keong | $620 M | 69 | Casinos | NagaCorp |
| 24 | Ahmayuddin bin Ahmad | $575 M | 60 | Ports | Westports Holdings |
| 25 | Lim Kuang Sia | $570 M | 64 | Rubber Gloves | Kossan Rubber Industries |
| 26 | Lim Kang Hoo | $550 M | 62 | Real Estate | Iskandar Waterfront Holdings |
| 27 | Shahril & Shahriman Shamsuddin | $485 M | – | Oil & Gas | SapuraKencana Petroleum |
| 28 | Mokhzani Mahathir | $480 M | 55 | Oil & Gas Services | SapuraKencana Petroleum |
| 29 | Ngau Boon Keat | $475 M | 68 | Oil & Gas | Dialog Group |
| 30 | Ninian Mogan Lourdenadin | $470 M | 62 | Real Estate/Retail | MBf Holdings |
| 31 | Azman Hashim | $465 M | 77 | Banking | AmBank |
| 32 | Lim Teck Meng | $350 M | 79 | Manufacturing | Scientex |
| 33 | Chong Chook Yew | $340 M | 93 | Real Estate | Selangor Properties |
| 34 | Kong Hon Kong | $325 M | 61 | Funeral Services | Nirvana Asia Group |
| 35 | Leong Hoy Kum | $295 M | 59 | Real Estate | Mah Sing Group |
| 36 | Ong Leong Huat | $280 M | 72 | Finance/Real Estate | OSK Holdings Berhad |
| 37 | Loh Kian Chong | $275 M | 40 | Motor Vehicles/Palm Oil | Oriental Holdings |
| 38 | Lim Han Weng | $265 M | 64 | Oil & Gas | Yinson Holdings |
| 39 | Patrick Grove | $260 M | 41 | E-Commerce/Media | Catcha Group |
| 40 | Wong Teek Son | $255 M | 55 | Health Care | Riverstone Holdings |
| 41 | Kua Sian Kooi | $250 M | 63 | Insurance | KSK Group |
| 42 | Ibrahim Syed Azman | $245 M | 56 | Transport/Motor Vehicles | Weststar Motorsport Sdn Bhd and Weststar Group |
| 43 | Ling Chiong Ho | $240 M | 65 | Palm Oil/Ships | Shin Yang Group |
| 44 | Teong Teck Lean | $235 M | 56 | Courier Services | GD Express Carrier Bhd |
| 45 | Tony Fernandes | $230 M | 52 | Airlines | Tune Air Sdn. Bhd, Airasia |
| 46 | Kamarudin Meranun | $225 M | 55 | Airlines | AirAsia |
| 47 | Tan Chin Nam | $220 M | 90 | Real Estate | IGB Corporation Berhad |
| 48 | Goh Siang | $205 M | 65 | Condoms | Karex |
| 49 | Kong Chong Soon | $200 M | 74 | Real Estate | United Overseas Australia |
| 50 | Lim Nyuk Sang | $195 M | 64 | Palm Oil | Kretam Holdings |
Source: Forbes 2016
Related Articles:
Data Release
Caproasia Platforms:
Caproasia Events & Coverage:
---
Caproasia.com | The leading financial website for financial professionals, professional investors and HNW investors. Covering capital markets, investments and private wealth in Asia. How do you invest $3 million to $300 million? How do you manage $20 million to $3 billion of assets? Quicklinks: Caproasia Access | TFC | Caproasia | Jobs
Join 14,000+ leading financial professionals and professional investors in Asia. Stay ahead of your peers & competition. For press release, email to press@caproasia.com For editorial, media kit, listing on TFC, events, seminars or research & data services, email to mail@caproasia.com
---