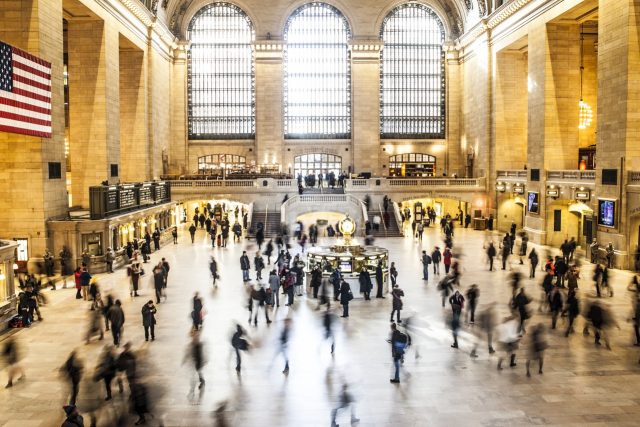 Caproasia.com is the leading financial media platform in Asia. Covering capital markets, investments and private wealth in Asia. Driving $25 trillion of assets in Asia. Our users are rainmakers, dealmakers, risk takers and game-changers. Each manage, advise and invest $20 million to $3 billion of assets in Asia. Join 10,000 + elite users driving $25 trillion assets in Asia. Sign up for newsletter here. Registration - CEOs, Entrepreneurs
,
Professional Investors
,
Financial Professionals
---
Top 50 People Moves in 2016
For every Private Banker or Ultra High Networth (UHNW) Wealth Manager that makes a move, hundred of millions of assets are impacted.
For the elite professionals in Private Banking, Fund Management and Wealth Management, billions, tens & hundredths of billions are impacted when they make a move.
We compile the Top 50 People Moves in 2016:
---
The Top 50 People Moves in 2016:
| | | | | | |
| --- | --- | --- | --- | --- | --- |
| No. | Person | Depart | Current | New Role | Previous Role |
| 1 | Tho Gea Hong | EFG | RBC | Head for SEA | Head of Private Banking SEA & Deputy CEO Singapore |
| 2 | David Shick | Credit Suisse | Julius Baer | Head Private Banking Greater China | Managing Director |
| 3 | Fan Cheuk Wan | Credit Suisse | HSBC Private Bank | Managing Director, Head of Investment Strategy Asia | MD & CIO APAC |
| 4 | Nick Pollard | Coutts | CFA Institute | MD APAC | MD, International Learning and Professional Development |
| 5 | Aseem Arora | Bank of Singapore | Silverdale Capital | President | MD & Head-Strategic Initiatives & New Markets |
| 6 | Benedikt Maissen | Societe General | J Safra Sarasin | Chief Executive Officer | Head Zurich Branch |
| 7 | Barend Janssens | RBC | Retired | Retired | Head of RBC WM |
| 8 | Dagmar Maria Kamber Borens | UBS APAC | Credit Suisse | COO | Regional CFO |
| 9 | Stefano Coduri | BSI | Resigned | Resigned | CEO |
| 10 | Angela Bow | Credit Suisse | Julius Baer | Head of Emerging Asia | Managing Director |
| 11 | David Ratliff | Citi | BNP Paribas | Head of FI Coverage for APAC | Head of Investor Sales and Relationship Management, |
| 12 | Alexander Classen | Coutts | Bedrock | Managing Partner | CEO |
| 13 | Gunit Chadha | Deutsche Bank Asia | – | – | Head of Deutsche Bank Asia |
| 14 | Jean-Sylvain Perrig | UBP | Swiss Financial Analysts Association (SFAA) | Chairman of the Board | CIO |
| 15 | Srinivas Siripurapu | Barclays | Standard Charted | Regional Head, Private Banking, ASEAN & Global Head, NRI | NRI Head |
| 16 | Edward Chow | Bank of Singapore | Julius Baer | Group Head for Greater China | Head of Hong Kong Market |
| 17 | Joseph Poon | UBS | DBS | Regional head of SEA | Head of UBS WM UHNW and Global Family Office Business |
| 18 | Yves Klerk | UBS | Julius Baer | Head of Markets and Advisory Solutions for HK | Head of Active Advisory for APAC |
| 19 | Rebekah Chuan | DBS | EFG Asset Management | CEO and Head of Investments SG | Private Banker |
| 20 | Hwee Hoon Sim | Morgan Stanley | – | – | COO |
| 21 | Anuj Khanna | Pictet | ABN AMRO | Head of Private Banking for SEA | Head of Private Banking, North Asia and COO for APAC |
| 22 | Alessandro Caironi | UBS | Credit Suisse | Head of UHNWI Europe | Head of Capital Markets Sales APAC |
| 23 | Mark Hirst | Standard Charted | – | – | Head of Private Bank |
| 24 | Florence Rollet | Tiffany & Co | Julius Baer | Head of Marketing | Group Vice President EMEA |
| 25 | Sandy Lim | Goldman Sachs | Lombard Odier | Executive Director | Executive Director- Investment Management Division – PWM |
| 26 | Tsuneaki Hirao | UBS | Credit Suisse | MD and Head of Private Banking Japan | Head of UHNW Japan |
| 27 | Thippa Praneeprachachon | EFG | Credit Suisse | Executive Director | Senior Vice President |
| 28 | Urs Grueter | UBS | Credit Suisse | Head of Thailand Market Group | Managing Director |
| 29 | Johnny Liu | Credit Suisse | HSBC Private Bank | MD – Head of Global Solutions Group APAC | Director – Head of Strategic Advisory Greater China |
| 30 | Steven Harker | Morgan Stanley | Morgan Stanley | Vice-Chairman | CEO |
| 31 | Wendy Sim | HSBC | Zedra | Managing Director | Head of Family Governance and Family Enterprise Succession SEA |
| 32 | Rob Ioannou | HSBC | DBS Private Bank | Head of International | Co-Head, HSBC Private Bank SEA |
| 33 | Shang-Wei Chow | UBS | HSBC Private Bank | Market Head, Domestic SG Team | ED, WM |
| 34 | Nicholas Kourteff | UBS | Credit Suisse | Head of Product Management Insurance Solutions APAC | Executive Director |
| 35 | Sutarmin Lili | Julius Baer | J Safra Sarasin | Managing Director | Managing Director |
| 36 | Sok Mun Wong | Tudor Capital | Schroders | Head of Fixed Income & FX Trading, Asia | Global Marco Trader – Head of Singapore execution |
| 37 | Virginie Maisonneuve | PIMCO | East Spring | Chief Investment Officer | CIO of Equities |
| 38 | Rick Meng | RBS | Credit Suisse | Head of China Onshore Private Banking | Former RBS Banker |
| 39 | Jennifer Theunissen | Deutsche Asset Management | Pinebridge | Chief Operating Officer Asia | COO Deutsche Asset Management APAC |
| 40 | Chris Tse | FTSE Group | BNY Mellon | Head of Intermediary Distribution, Hong Kong/China | Director, Asia |
| 41 | Arthur Vayloyan | Credit Suisse | Falcon Private Bank | Global Head Products & Services | Head Private Banking Switzerland and Global EAM |
| 42 | Peter Bühler | VP Bank | J Safra Sarasin | Head EAM and Intermediaries | Head of Intermediaries – Asia |
| 43 | Josephine Verine | Chanel | Lombard Odier | COO MARKETING | Director |
| 44 | Peter Tung, Valerie Chou, Johan Riddergard | UBS | Lioncrest Global | Managing Partner | Head of UHNW Greater China, Head of Global Family Office APAC, Head of CEO Office |
| 45 | Amanda Chen | Nomura | – | – | Deputy Head of Wealth Management for Asia Ex-Japan |
| 46 | Ajay Kanwal | Standard Charted | – | – | Regional Head, SEA Consumer Banking |
| 47 | Anna Marrs | Standard Charted | CE of Commercial and Private Banking | Group Head of Strategy and Corporate Development | Regional CEO |
| 48 | Marco Bizzozero | Deutsche Bank | – | – | CEO Deutsche Bank (Switzerland) – Head Wealth Management EMEA |
| 49 | Terry Tung | UBS | Deutsche Bank | Team Head for Greater China | Covered Ultra High Net Worth clients |
| 50 | Lee Chang Tze | ABN AMRO | EFG | Deputy CEO and the Co-Head of Private Bank | Head of Private Banking for SEA |
Table Notes:
In Chronological Order for the Year of 2016
Private Banking, Wealth Management and Fund Management Coverage
Join us in the 2016 Rewind: