---
ANZ to Narrow Buyers for Wealth Business
ANZ has narrowed a list of companies for its wealth unit which could be worth more than A$4 billion. ANZ has invited AIA Group, MetLife & Zurich Insurance Group AG to make second round offers to the business by 15th September.
"ANZ has invited AIA Group, MetLife & Zurich Insurance Group AG."
The division that is up for sale includes ANZ's life insurance operations and funds management arm. Within ANZ Wealth are a number of dealer groups such as millennium3 and a planning joint venture with ASX-listed Elders.
News Source: AFR
About ANZ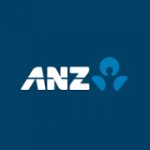 The Australia and New Zealand Banking Group Limited (ASX:ANZ) first opened as the Bank of Australasia in Sydney in 1835 and in Melbourne from 1838. Its history involves many different bank prior to the merger of the Bank of Australia with the Union Bank of Australia Limited on 1 October 1951. Today, it provides a range of banking and financial products and services to over 9 million customers in 34 countries in Australia, New Zealand, throughout Asia and the Pacific, and in the Middle East, Europe, and America.
Origin : Melbourne, Australia
Assets : $ 889.90 billion
Revenue : $ 36.98 billion
Employees : 50,152
Official Website: www.anz.com
News & Media: Press Release
Updated on 8th August 2016



---
For CEOs, Heads, Senior Management, Market Heads, Desk Heads, Financial Professionals, Investment Managers, Asset Managers, Fund Managers, Hedge Funds, Boutique Funds, Analysts, Advisors, Wealth Managers, Private Bankers, Family Offices, Investment Bankers, Private Equity, Institutional Investors, Professional Investors
Get Ahead in 60 Seconds. Join 10,000 +
Sign Up / Contact Us
Caproasia | Driving the future of Asia a financial information technology co. since 2014
Web links may be disabled on mobile for security. Please click on desktop.






---
Caproasia.com
| The leading financial website for investment managers, professional investors, UHNW & HNW investors and advisors to institutions, billionaires, UHNWs & HNWs.
Covering capital markets, investments and private wealth in Asia. How do you invest $3 million to $300 million? How do you manage $20 million to $3 billion of assets?
Caproasia
is a financial information technology co. founded in 2014. We have 4 businesses in Media, Information, Services and Technology. We created 3 solutions: Membership, Events & Platforms to drive investment decisions in Asia through information, services, technology & people, that impact economies, societies & people. Our Mission: Driving the future of Asia For 2022 Investment Day: mail@caproasia.com For Family Office, Professional Investor, HNW Investor Events: mail@caproasia.com For Membership, Events, Networking, Roundtable, Summits: mail@caproasia.com For Investment Relations Network: mail@caproasia.com For Platforms, Media Kit, Advertising, Campaigns, Partnerships: angel@caproasia.com For press release: press@caproasia.com For all other enquiries: mail@caproasia.com
2022 Upcoming Events
Join Events in Hong Kong & Singapore. Investments, Alternatives, Private MarketsHedge Funds, Private Equity, Private Wealth, Family Office & more. View:
2022 Upcoming Events
| Register
here
Join as Delegate, Speaker, Moderator, Host, Sponsor & Partner Contact: events@caproasia.com or mail@caproasia.com
---
Caproasia Users
Manage $20 million to $3 billion of assets
Invest $3 million to $300 million
Advise institutions, billionaires, UHNWs & HNWs
Learn More | Caproasia Users
Caproasia Platforms | Join 10,000 Investors & Advisors
Monthly Networking & Roundtables:
Membership | Join a Powerful Network:
Family Office Programs:
Caproasia Summits:
Special Coverage