---
91 Year-Old Manulife Agent Sets Longest Corporate Sales World Record
91 Year-Old Manulife life insurance sales agent, Sun Yung Tsu (Joe Sun), has been awarded a GUINNESS WORLD RECORDS™ title as "the longest career as a corporate salesperson".  The record was set after doing life insurance sales for 62 years and 238 days with Manulife Hong Kong.
" In 1954 – 7 successful applicants among 400 "
In 1954, he was one of only 7 successful applicants among 400 who had applied.  Nurturing collaboration and teamwork from its earliest days, the Hong Kong office has some of the longest-serving advisors in the global Manulife world. The team includes Mr. Sun's closest lifelong colleagues – Paul Hung (56 years of service) and Robert Wilson (49 years of service).
"I am very honoured to have set a new world record with my lifelong career as an insurance agent. I would like to thank Manulife for making it possible for me to do the work I love and to make the friends I hold most dear. I have enjoyed every moment of my first six decades with the company, and I am not planning for retirement yet," Mr. Sun said. "In work and in life, it is important to always look forward and be passionate."
Ads & Announcements
The 2023 Investment Day | HK & SG
-
Visit & Register here
Where do you invest $250k, $1 million, $10 million, $100 million or $1 billion? Can you generate IRR of 10% / 15% / 20% or more? Private Equity, Hedge Funds, Boutique Funds, Private Markets & more. Taking place on 28th March 2023 in Hong Kong, 4th April 2023 in Singapore, and Virtual Investment Day in April 2023.




"Insurance is the shield that protects people from blows they cannot see coming. The industry will change over time, but serving clients will always be at the forefront of our business. People's need for protection and security will remain unchanged, and I hope to continue providing it to our clients, so many of whom have become my closest friends," said Mr. Sun.
"While technology is creating seismic shifts in the insurance sector, our industry will always rest on people who are dedicated to helping others and developing long-term relationships with clients and colleagues. Joe exemplifies this more than anyone, acting as a true example of the professionalism we should all strive for and the values we should uphold," said Guy Mills, Chief Executive Officer, Manulife Hong Kong.
Source: Official Press Release
About Manulife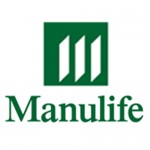 Manulife Financial is a leading Canadian-based financial services group serving millions of customers in 22 countries and territories world-wide. We provide financial protection and wealth management products and services, to individual and group customers in Canada, the United States and Asia. These products and services include individual life insurance, group life and health insurance, long-term care services, pension products, annuities, mutual funds and banking products. We offer reinsurance services, specializing in life retrocession and property and casualty reinsurance and provide investment management services with respect to the Company's general fund and segregated fund assets and to mutual funds and institutional customers.
Origin: Toronto, Canada
Assets: $704,643 million CAD
Revenue: $34,430 million CAD
Employees: 35,000 employees & 63,000 agents
Official Website: www.manulife.com
---
---
For CEOs, Heads, Senior Management, Market Heads, Desk Heads, Financial Professionals, Investment Managers, Asset Managers, Fund Managers, Hedge Funds, Boutique Funds, Analysts, Advisors, Wealth Managers, Private Bankers, Family Offices, Investment Bankers, Private Equity, Institutional Investors, Professional Investors
Get Ahead in 60 Seconds. Join 10,000 +
Save 2 to 8 hours weekly. Organised for Success.
Subscribe / Sign Up / Contact Us
Caproasia | Driving the future of Asia a financial information technology co. since 2014
Web links may be disabled on mobile for security. Please click on desktop.




---