Caproasia.com | The leading source of data, research, information & resource for investment managers, professional investors, UHNW & HNW investors, and advisors to institutions, billionaires, UHNWs & HNWs. Covering capital markets, investments and private wealth in Asia. How do you invest $3 million to $300 million? How do you manage $20 million to $3 billion of assets? Caproasia -
Learn more
This site is for accredited investors, professional investors, investment managers and financial professionals only. You should have assets around $3 million to $300 million or managing $20 million to $3 billion.


---
HSBC Announces John Flint as Future Group CEO in 2018
HSBC Holdings has announced the next Group CEO to be effective from 21st February 2018 to be John Flint, the current Chief Executive of Retail Banking and Wealth Management.  He will succeed Stuart Gulliver as Executive Director and Group Chief Executive.
" John Flint to Succeed Stuart Gulliver as Executive Director and Group Chief Executive in 2018 "
John Flint, aged 49, joined HSBC in 1989.  He was appointed as the Chief Executive, Retail Banking and Wealth Management in 2013.
Prior, he held numerous senior roles including Chief of Staff to the Group CEO & Group Head of Strategy & Planning, Chief Executive for Global Asset Management, Group Treasurers and Deputy Head of Global Markets.
Group Chairman Mark Tucker:
"John has broad and deep banking experience across regions, businesses and functions. He has a great understanding and regard for HSBC's heritage, and the passion to build the bank for the next generation. Through the search process, John has developed with myself and the Board a clear sense of the opportunities and priorities that lie ahead. Over the coming months, before he formally takes over the Group CEO role from Stuart, we will be working closely together to develop and agree the key actions required to ensure we build on and enhance HSBC's current momentum."
John Flint, Chief Executive of Retail Banking and Wealth Management:
"I am humbled by the responsibility and enormously excited by the opportunity to lead HSBC as Group CEO. The bank is very well-positioned for the future but we must continue to innovate and accelerate the pace of change required to meet the expectations of our shareholders, customers, employees and society at large. I'm looking forward to working with Mark, the Board and over 230,000 colleagues around the world to make this great bank even better."
Group Chairman Mark Tucker on Stuart Gulliver's retirement:
"Stuart has led HSBC through a challenging and difficult period with great energy and commitment and successfully reshaped the business strategy of the bank. I would like to thank him on behalf of the Board for everything he has done for HSBC. This includes the important work of putting in place global standards for identifying and preventing financial crime. Since January 2011 the bank has paid US$60.7bn in dividends, announced an additional US$5.5bn of share buybacks, and delivered a total shareholder return of 66.8%. This is an outstanding track record."
Stuart Gulliver, Executive Director and Group Chief Executive:
"It has been my great privilege to lead HSBC as Group CEO for the last seven years. My primary role as Group CEO is stewardship and to hand the company to my successor in better shape than when I started. After the most extensive restructuring of the bank in its history and a relentless focus on meeting the evolving expectations of society I am confident HSBC is in better shape than it was seven years ago. I know that with Mark and John leading the organisation, it is in great hands."
Source: Official Press Release
About HSBC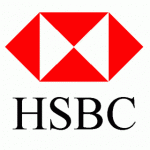 The Hong Kong and Shanghai Banking Corporation Limited(NYSE:HSBC) was established in 1865 to finance the growing trade between Europe, India and China. HSBC was born from one simple idea – a local bank serving international needs. Today, it covers 71 countries and territories in Europe, Asia, the Middle East and Africa, North America and Latin America with around 4400 offices in both established and emerging markets, serving around 46 million customers through the Four Global Businesses: Retail Banking and Wealth Management, Commercial Banking, Global Banking and Markets, and Global Private Banking.
Origin : London, UK
Assets : Euro 21.67 billion
Revenue : Euro 721.3 million
Employees : 266,000
Official Website: www.hsbc.com
News & Media: Press Release
Updated on 8th August 2016
---
---
For CEOs, Heads, Senior Management, Market Heads, Desk Heads, Financial Professionals, Investment Managers, Asset Managers, Fund Managers, Hedge Funds, Boutique Funds, Analysts, Advisors, Wealth Managers, Private Bankers, Family Offices, Investment Bankers, Private Equity, Institutional Investors, Professional Investors
Get Ahead in 60 Seconds. Join 10,000 +
Save 2 to 8 hours weekly. Organised for Success.
Subscribe / Sign Up / Contact Us
Caproasia | Driving the future of Asia a financial information technology co. since 2014
Web links may be disabled on mobile for security. Please click on desktop.






---