Who is the next billionaire? When is the next IPO? Which are the fastest growing cities? Which company is going bankrupt? Driving $25 trillion of assets in Asia - Caproasia.com
---
Credit Suisse Hires David Lim as Vice Chairman of Private Banking for Southeast Asia
Credit Suisse has hired David Lim as Vice Chairman of Private Banking for Southeast Asia with effect from 7th May 2018.  Based in Singapore, he reports to Benjamin Cavalli, Head Private Banking Southeast Asia and CEO Singapore.
"Credit Suisse Hires David Lim as Vice Chairman of Private Banking for Southeast Asia"
David joins from Julius Baer, where he was the Vice Chairman for Southeast Asia.  Prior to Julius Baer, he was with Credit Suisse.
Benjamin Cavalli, Head Private Banking Southeast Asia and CEO Singapore:
"We are delighted to welcome David back to Credit Suisse. He has a wealth of experience covering UHNW clients in Southeast Asia, which is a key client segment in Credit Suisse's strategy of being the Trusted Entrepreneurs' Bank of Asia. This senior appointment demonstrates our continued strong commitment to expand our Private Banking franchise in Asia. With the depth of David's experience and his caliber, we will be able to further cement our leading position by leveraging our integrated Wealth Management and Connected platform spanning Private Banking, Advisory, Underwriting and Financing. We aim to provide comprehensive integrated wealth management, advisory, and solutions to wealthy business owners, and partner with them across their personal wealth and corporate assets."
Source: Official Press Release
About Credit Suisse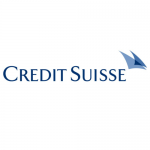 Credit Suisse (NYSE:CS) was founded in 1856 by Alfred Escher, under the name "Schweizerische Kreditanstalt." The original purpose of the new bank known as SKA was to finance the expansion of the railroad network as well as the further industrialization of Switzerland. Fourteen years later, the bank's first foreign representative office opened up in New York. In 1905, the bank's first branch outside Zurich opened in Basel following the acquisition of Oberrheinische Bank. Today, it has a global reach with operations in over 50 countries and 48,200 employees from over 150 different nations. It serves its clients through three regionally focused divisions: Swiss Universal Bank, International Wealth Management and Asia Pacific. These regional businesses are supported by two other divisions specializing in investment banking capabilities: Global Markets and Investment Banking & Capital Markets.
Origin : Zurich, Switzerland
Assets : CHF 820.81 billion
Revenue : CHF 23.38 billion
Employees : 48,200
Official Website: www.credit-suisse.com
News & Media: Press Release
Updated on 8th August 2016
Caproasia.com is the leading financial media platform covering capital markets, investments and private wealth in Asia. Driving $25 trillion of assets in Asia. Join 14,000+ leading financial professionals and professional investors in Asia. Receive exclusive Caproasia newsletter here. Managing $20 million to $300 million? Register here: Financial Professionals
. Stay ahead of your peers & competition. Register:
Professional Investors
|
CEOs & Entrepreneurs
---
---
Caproasia is a financial information technology co.
Get the latest information, products and services.
Register and receive unrivalled information, data & services in Asia
:
CEOs & Entrepreneurs
Professional Investors
Financial Professionals
Sign up for newsletter
here
Caproasia | Driving the future of Asia
---