---
Bank of Singapore to Provide SMBC Trust Bank Clients Access to Investment Services
Bank of Singapore have entered a partnership to provide clients of SMBC Trust Bank with access to global investment products and services.
"Bank of Singapore to Provide SMBC Trust Bank Clients Access to Investment Services"
SMBC Trust Bank is a wholly owned subsidiary of Sumitomo Mitsui Banking Corporation, which is Japan's second largest bank by assets. According to Boston Consulting Group, private wealth in Japan is expected to increase from US$14.9 trillion in 2016 to US$16.2 trillion in 2021.
SMBC Trust Bank had chosen Bank of Singapore due to its strong financial ratings – Aa1 from Moody's, research and advisory capabilities, its ability to provide a wide range of innovative investment solutions through its open architecture product platform and track record of partnering with leading global asset management and investment firms.
Bahren Shaari, Chief Executive Officer of Bank of Singapore:
"We are pleased that SMBC Trust Bank has selected Bank of Singapore to help their clients grow their wealth outside of Japan. This is a testament to the strong brand that Bank of Singapore has built as Asia's global private bank in the last eight years. SMBC Trust Bank wanted a private bank with Asian roots whom they can trust to serve in the best interests of their clients. At Bank of Singapore, we manage money as if it were our own, investing in a good mix of products for good returns over the long-term and protect it for generations to come."
Source: Bank of Singapore
About Bank of Singapore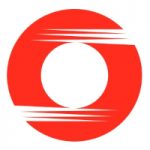 Bank of Singapore is the private banking subsidiary of OCBC Bank, the longest established Singapore bank. Incepted in 2010, Bank of Singapore is consistently ranked as the leading private bank in Singapore and Southeast Asia. It is headquartered in Singapore, which has a burgeoning reputation as an established centre for wealth management globally and in Asia.
As at 31 December 2017, Bank of Singapore's AUM stood at US$99 billion, 25% higher than a year ago.



---
For CEOs, Heads, Senior Management, Market Heads, Desk Heads, Financial Professionals, Investment Managers, Asset Managers, Fund Managers, Hedge Funds, Boutique Funds, Analysts, Advisors, Wealth Managers, Private Bankers, Family Offices, Investment Bankers, Private Equity, Institutional Investors, Professional Investors
Get Ahead in 60 Seconds. Join 10,000 +
Sign Up / Contact Us
Caproasia | Driving the future of Asia a financial information technology co. since 2014
Web links may be disabled on mobile for security. Please click on desktop.






---
Caproasia.com
| The leading financial website for investment managers, professional investors, UHNW & HNW investors and advisors to institutions, billionaires, UHNWs & HNWs.
Covering capital markets, investments and private wealth in Asia. How do you invest $3 million to $300 million? How do you manage $20 million to $3 billion of assets?
Caproasia
is a financial information technology co. founded in 2014. We have 4 businesses in Media, Information, Services and Technology. We created 3 solutions: Membership, Events & Platforms to drive investment decisions in Asia through information, services, technology & people, that impact economies, societies & people. Our Mission: Driving the future of Asia For 2022 Investment Day: mail@caproasia.com For Family Office, Professional Investor, HNW Investor Events: mail@caproasia.com For Membership, Events, Networking, Roundtable, Summits: mail@caproasia.com For Investment Relations Network: mail@caproasia.com For Platforms, Media Kit, Advertising, Campaigns, Partnerships: angel@caproasia.com For press release: press@caproasia.com For all other enquiries: mail@caproasia.com
2022 Upcoming Events
Join Events in Hong Kong & Singapore. Investments, Alternatives, Private MarketsHedge Funds, Private Equity, Private Wealth, Family Office & more. View:
2022 Upcoming Events
| Register
here
Join as Delegate, Speaker, Moderator, Host, Sponsor & Partner Contact: events@caproasia.com or mail@caproasia.com
---
Caproasia Users
Manage $20 million to $3 billion of assets
Invest $3 million to $300 million
Advise institutions, billionaires, UHNWs & HNWs
Learn More | Caproasia Users
Caproasia Platforms | Join 10,000 Investors & Advisors
Monthly Networking & Roundtables:
Membership | Join a Powerful Network:
Family Office Programs:
Caproasia Summits:
Special Coverage