---
Liechtenstein Royal Family Owned $234 Billion LGT Group Splits into 3 Companies: Private Banking, Asset Management, Impact Investing
LGT Group with CHF 228 billion AUM ($234 billion) and owned by the royal family of Liechtenstein, announces the split of LGT Group into 3 new independent companies, LGT Private Banking, LGT Capital Partners and Lightstone (Impact Investing), effective in 2021.
" Royal Family Owned $234 Billion LGT Group Splits into 3 Independent Companies "
The 3 companies, currently under LGT Group, will be held directly by the Prince of Liechtenstein Foundation and operate as 3 independent companies.
LGT Private Banking (CHF 170 billion AUM)
LGT Capital Partners (CHF 60 billion AUM)
Lightstone (CHF 500 million AUM)
3 LGT Companies
LGT Private Banking has around CHF 170 billion in Assets under Management (AUM) under management and around 3100 employees worldwide. LGT Capital is a leading leading provider in private equity and alternative asset management with assets of around CHF 60 billion and approximately around 500 employees. Lightstone aims to take on a leading role in impact investing, with plans to make its investment portfolio of around USD 500 million accessible to external investors via a fund structure in the Q4 2020.
No changes will arise for private banking and asset management clients as a result of the new structure. The new organizational and management structures will come into force in January 2021, while the implementation of the legal structures will take place in 2021.
At the end of 2019, LGT reported CHF 228 billion in Assets under Management and over 3,600 employees in more than 20 locations worldwide in Europe, Asia, Americas and Middle East.
Chairman & CEOs
H.S.H. Prince Max von und zu Liechtenstein, Group CEO since 2006 will be the chairman of the 3 new companies, LGT Private Banking, LGT Capital Partners and Lightstone. Olivier de Perregaux, Group CFO since 2001, has been appointed CEO of LGT Private Banking. Roberto Paganoni will remain CEO of LGT Capital Partners.
H.S.H. Prince Philipp von und zu Liechtenstein, Chairman of the LGT Group Foundation:
"LGT has developed extremely well in the past few decades thanks to an entrepreneurial vision and our long-term strategy. Our family has always been driven by entrepreneurial thinking and actions and we now want to take advantage of our position of strength to set the right course for the future. We are convinced that in an increasingly dynamic and complex market environment, our private banking, asset management and impact investing businesses will be able to pursue their strategic goals in a more targeted manner as independent companies. I am personally very grateful for what we have achieved together with our long-standing, stable leadership team, and I am very confident that our successful path will continue."
H.S.H. Prince Max von und zu Liechtenstein, CEO LGT Group:
"Positioning LGT Private Banking, LGT Capital Partners and Lightstone as independent companies will allow the three businesses to develop their strategy in line with their specific needs and in response to the changing market conditions. A clear strategic focus with corresponding corporate governance for the three companies will result in greater agility, transparency and efficiency, as well as more flexibility. This will enable us to even better bring to bear LGT's strengths for the respective clients, employees and other stakeholders, while remaining committed to our shared history and values as well as to a long-term sustainable development. Together with our proven teams, I look forward to supporting the continued success of the three companies as their future Chairman."
About LGT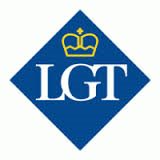 LGT is a leading international private banking and asset management group that has been fully controlled by the Liechtenstein Princely Family for over 80 years. As at 31 December 2019, LGT managed assets of CHF 227.9 billion (USD 235.3 billion) for wealthy private individuals and institutional clients. LGT employs over 3600 people who work out of more than 20 locations in Europe, Asia, the Americas and the Middle East.
Visit: www.lgt.com



---
For CEOs, Heads, Senior Management, Market Heads, Desk Heads, Financial Professionals, Investment Managers, Asset Managers, Fund Managers, Hedge Funds, Boutique Funds, Analysts, Advisors, Wealth Managers, Private Bankers, Family Offices, Investment Bankers, Private Equity, Institutional Investors, Professional Investors
Get Ahead in 60 Seconds. Join 10,000 +
Sign Up / Contact Us
Caproasia | Driving the future of Asia a financial information technology co. since 2014
Web links may be disabled on mobile for security. Please click on desktop.






---
Caproasia.com
| The leading financial website for investment managers, professional investors, UHNW & HNW investors and advisors to institutions, billionaires, UHNWs & HNWs.
Covering capital markets, investments and private wealth in Asia. How do you invest $3 million to $300 million? How do you manage $20 million to $3 billion of assets?
Caproasia
is a financial information technology co. founded in 2014. We have 4 businesses in Media, Information, Services and Technology. We created 3 solutions: Membership, Events & Platforms to drive investment decisions in Asia through information, services, technology & people, that impact economies, societies & people. Our Mission: Driving the future of Asia For 2022 Investment Day: mail@caproasia.com For Family Office, Professional Investor, HNW Investor Events: mail@caproasia.com For Membership, Events, Networking, Roundtable, Summits: mail@caproasia.com For Investment Relations Network: mail@caproasia.com For Platforms, Media Kit, Advertising, Campaigns, Partnerships: angel@caproasia.com For press release: press@caproasia.com For all other enquiries: mail@caproasia.com
2022 Upcoming Events
Join Events in Hong Kong & Singapore. Investments, Alternatives, Private MarketsHedge Funds, Private Equity, Private Wealth, Family Office & more. View:
2022 Upcoming Events
| Register
here
Join as Delegate, Speaker, Moderator, Host, Sponsor & Partner Contact: events@caproasia.com or mail@caproasia.com
---
Caproasia Users
Manage $20 million to $3 billion of assets
Invest $3 million to $300 million
Advise institutions, billionaires, UHNWs & HNWs
Learn More | Caproasia Users
Caproasia Platforms | Join 10,000 Investors & Advisors
Monthly Networking & Roundtables:
Membership | Join a Powerful Network:
Family Office Programs:
Caproasia Summits:
Special Coverage