---
Singapore Exchange Launches Asia First International REIT Futures
10th August 2020 | Singapore
Singapore Exchange (SGX) is launching Asia first international REIT futures, 2 REIT futures that track REITS listed in Singapore, Hong Kong, Malaysia and Thailand.  (REIT is the acronym for Real Estate Investment Trust, and is an investment fund or company that invest into income generating real estate.)
" Singapore Exchange Launches Asia First International REIT Futures "
2 REIT Futures Launching on 24/8/20
The 2 REIT futures to be launched on the 24th August 2020 are the SGX FTSE EPRA Nareit Asia ex-Japan Index Futures and the SGX iEdge S-REIT Leaders Index Futures. 
- Article continues below -
SGX FTSE EPRA Nareit Asia ex-Japan Index Futures
SGX iEdge S-REIT Leaders Index Futures

FTSE EPRA Nareit Global Real Estate Index
The FTSE EPRA Nareit Global Real Estate Index series is a widely followed global benchmark, with an estimated $340 billion of assets under management actively benchmarked or passively tracking the indices.  The index is designed to track the performance of REITS in both developed and emerging markets.
The European Public Real Estate Association (EPRA) is a common interest group, which aims to promote, develop and represent the European public real estate sector.  
The National Association of Real Estate Investment Trusts® (Nareit) is the trade association for REITs and publicly traded real estate companies with an interest in the US property and investment markets. 
FTSE Russell is a leading global provider of indexes with more than $15 trillion benchmarked to FTSE Russell Indexes. FTSE Russell is 100% owned by the London Stock Exchange Group.
iEdge S-REIT Leaders Index
The iEdge S-REIT Leaders Index is the most liquid index-basket representation of the Singapore REIT (SREIT) market and one of the most widely referenced in SGX's suite of indices. 
Both futures are designed in accordance with Commodity Futures Trading Commission guidelines, which would allow broad distribution to US and global institutional investors.
Singapore, the REIT Hub of the World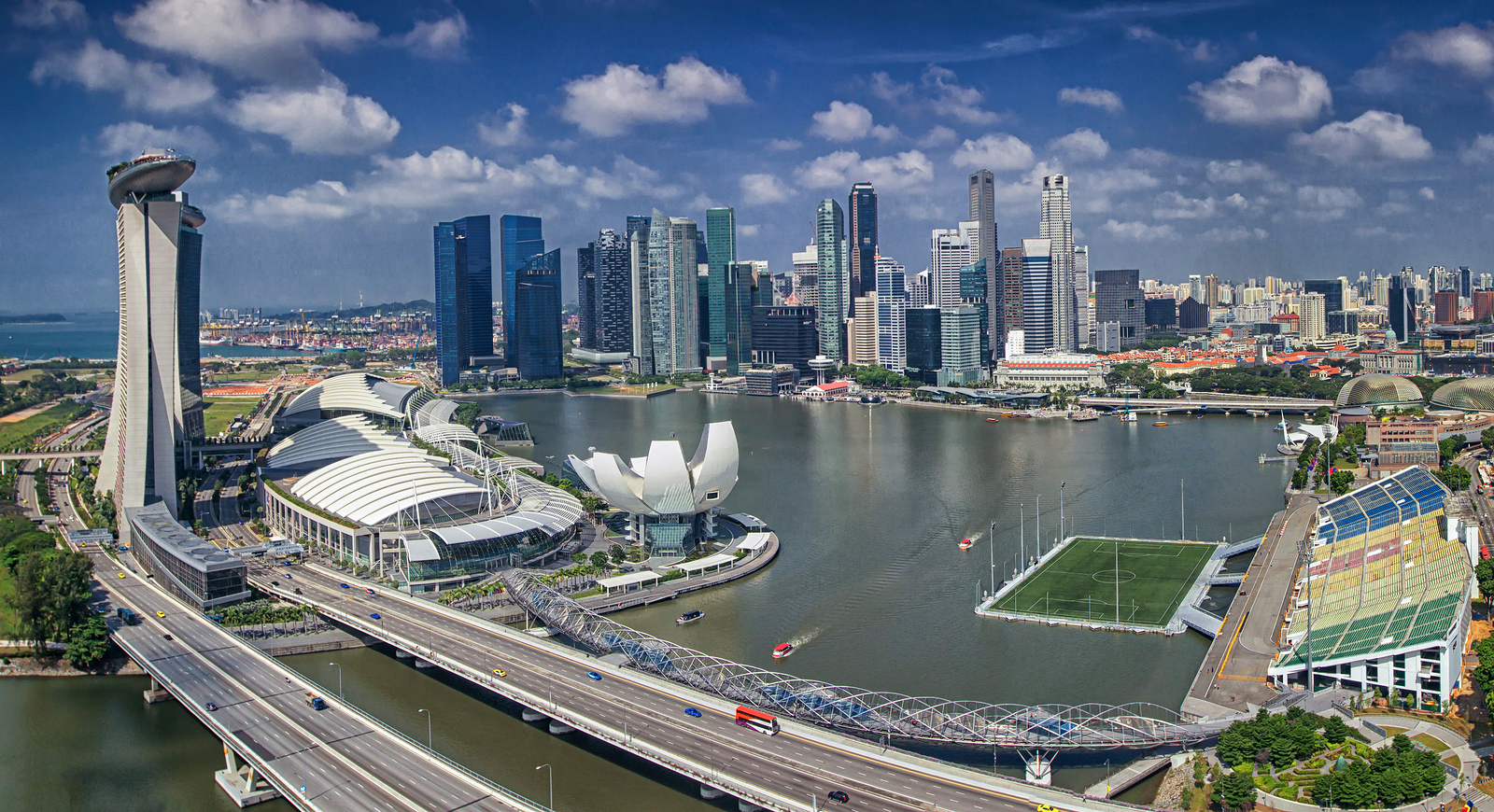 According to SGX, Singapore is the largest REIT market in Asia ex-Japan, with 44 REITs and property trusts with a combined market capitalisation of S$98 billion. The market capitalisation of SREITs and property trusts has grown at a compounded annual growth rate of 15% in the last 10 years. Compared to other asset classes, they offer one of the highest dividend yields and lower volatility, with average dividend yield of 7.1%.
In 2019, close to 45% of REIT IPOs worldwide debuted on SGX, surpassing the largest REIT markets of US, Australia and Japan. Singapore is one of the largest global REIT hubs in the world, where over 80% of the REITs hold overseas assets, spread across geographies and sub-sectors.

Michael Syn, Head of Equities at SGX:
"We continue to broaden our Singapore franchise with innovative products that capitalise on the strengths of our cash equities and equity derivatives businesses. Singapore is the REITs growth capital of Asia, attracting global institutional investors looking for defensive returns, particularly in today's volatile markets and low interest rate environment. 
Over the past 18 years since the first REIT listing on SGX, we have established a strong REIT ecosystem with increasing investor interest, deep liquidity and active issuer participation.  SGX offers a comprehensive product suite, ranging from stocks, REIT ETFs – and now REIT futures – to meet increasing customer demand."
---
About Singapore Exchange

Singapore Exchange is Asia's leading and trusted market infrastructure, operating equity, fixedincome, currencies and commodities markets to the highest regulatory standards. As Asia's most international, multi-asset exchange, SGX provides listing, trading, clearing, settlement, depository and data services, with about 40% of listed companies and over 80% of listed bonds originating outside of Singapore.
SGX is the world's most liquid international market for the benchmark equity indices of China, India, Japan and ASEAN and offers commodities and currency derivatives products. Headquartered in AAA- rated Singapore, SGX is globally recognised for its risk management and clearing capabilities.
Visit: SGX
Managing $20 million to $3 billion. Investing $3 million to $300 million.
For Investment Managers, Hedge Funds, Boutique Funds, Private Equity, Venture Capital, Professional Investors, Family Offices, Private Bankers & Advisors, sign up today. Subscribe to Caproasia and receive the latest news, data, insights & reports, events & programs daily at 2 pm.
Join Events & Find Services
Join Investments, Private Wealth, Family Office events in Hong Kong, Singapore, Asia-wide. Find hard-to-find $3 million to $300 million financial & investment services at The Financial Centre | TFC. Find financial, investment, private wealth, family office, real estate, luxury investments, citizenship, law firms & more.  List hard-to-find financial & private wealth services. Have a product launch? Promote a product or service? List your service at The Financial Centre | TFC. Join interviews & editorial and be featured on Caproasia.com or join Investments, Private Wealth, Family Office events. Contact us at
[email protected]
or
[email protected]
Caproasia.com
| The leading source of data, research, information & resource for financial professionals, investment managers, professional investors, family offices & advisors to institutions, billionaires, UHNWs & HNWs. Covering capital markets, investments and private wealth in Asia. How do you invest $3 million to $300 million? How do you manage $20 million to $3 billion of assets?
Quick Links
2021 Data Release
2020 List of Private Banks in Hong Kong
2020 List of Private Banks in Singapore
2020 Top 10 Largest Family Office
2020 Top 10 Largest Multi-Family Offices
2020 Report: Hong Kong Private Banks & Asset Mgmt - $4.49 Trillion
2020 Report: Singapore Asset Mgmt - $3.48 Trillion AUM
For Investors | Professionals | Executives
Latest data, reports, insights, news, events & programs Everyday at 2 pm Direct to your inbox Save 2 to 8 hours per week. Organised for success
Register Below
For CEOs, Heads, Senior Management, Market Heads, Desk Heads, Financial Professionals, Investment Managers, Asset Managers, Fund Managers, Hedge Funds, Boutique Funds, Analysts, Advisors, Wealth Managers, Private Bankers, Family Offices, Investment Bankers, Private Equity, Institutional Investors, Professional Investors
Get Ahead in 60 Seconds. Join 10,000 +
Save 2 to 8 hours weekly. Organised for Success.
Sign Up / Register
Web links may be disabled on mobile for security. Please click on desktop.



---
Caproasia Users
Manage $20 million to $3 billion of assets
Invest $3 million to $300 million
Advise institutions, billionaires, UHNWs & HNWs
Caproasia Platforms | 11,000 Investors & Advisors
Monthly Roundtable & Networking
Family Office Programs
The 2024 Investment Day
March 2024 - Hong Kong
March 2024 - Singapore
June 2024 - Hong Kong
June 2024 - Singapore
Sept 2024 - Hong Kong
Sept 2024 - Singapore
Visit: The Investment Day | Register: Click here
Caproasia Summits
Contact Us
For Enquiries, Membership
[email protected]
,
[email protected]
For Listing, Subscription
[email protected]
,
[email protected]
For Press Release, send to:
[email protected]
For Events & Webinars
[email protected]
For Media Kit, Advertising, Sponsorships, Partnerships
[email protected]
For Research, Data, Surveys, Reports
[email protected]
For General Enquiries
[email protected]
---
Caproasia | Driving the future of Asia a financial information technology co. since 2014
---