Covering capital markets, investments & private wealth in Asia. Who are the next billionaires? When is the next IPO? Which are the fastest growing cities? Which company is going bankrupt? Join 14,000+ leading financial professionals, investment managers, professional investors and CEOs. Get the latest data, information, research and many more
---
Hong Kong SFC Warns of Investment Scams on Social Media Platforms
25th September 2020 | Hong Kong
The Securities and Futures Commission (SFC) of Hong Kong has introduced an official Facebook page to issue warnings to the public about the increasing use of social media platforms to defraud investors.
Scammers employ techniques such as  providing "insider information" via "Ramp and Dump Scams" or being an "investment teacher" by posing as former top fund managers.
" Hong Kong SFC Warns of Investment Scams on Social Media Platforms "
The SFC explains how online investment scams operate and provides tips for avoiding them in the latest edition of the Enforcement Report:
Investors to be Wary of "Inside Information"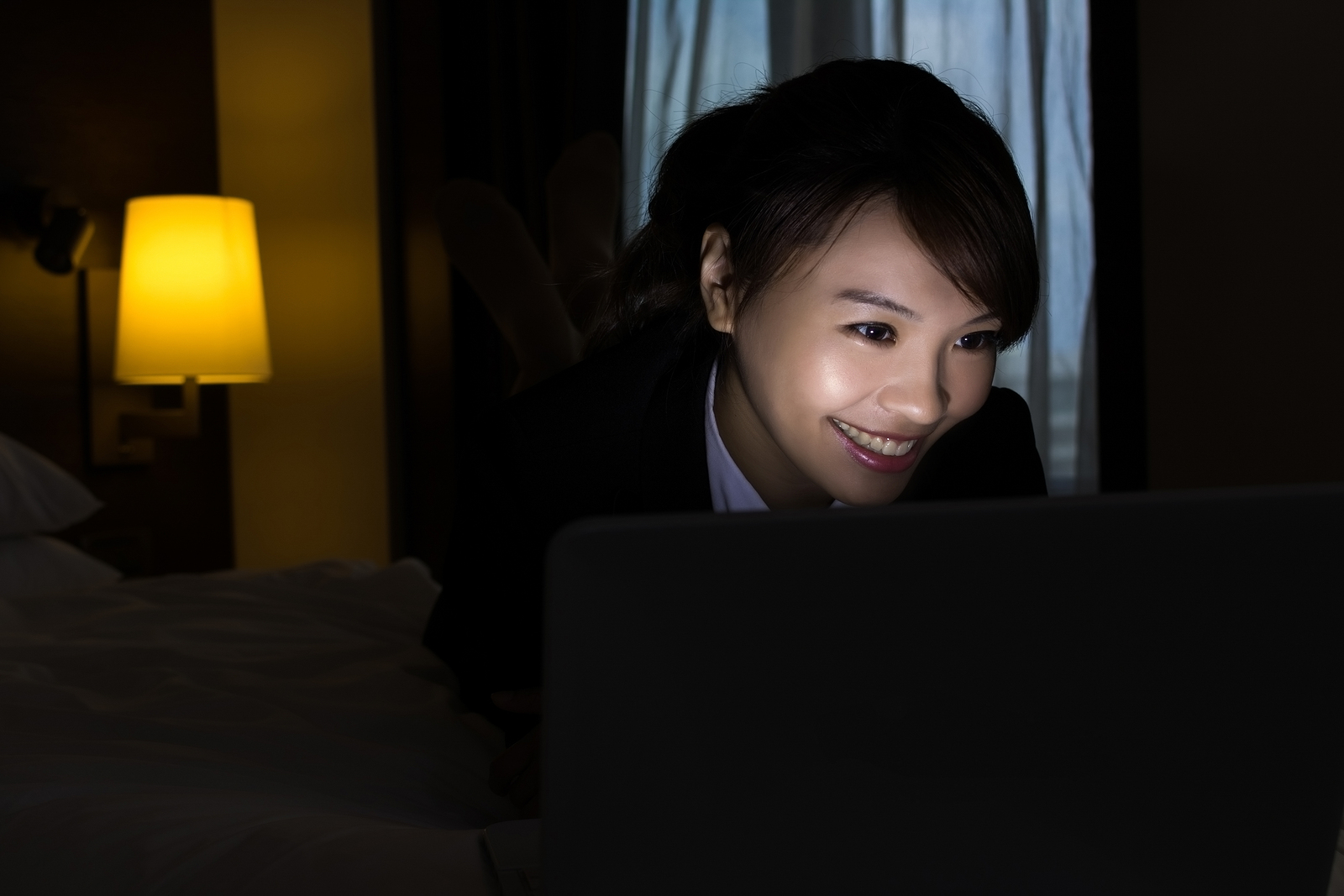 Investors to be Wary of "Inside Information"
Investors are urged to be wary when offered "inside information" or investment tips online, particularly when strangers on social media promote small cap or less liquid stocks.

These scams are often part of ramp and dump schemes* which can result in the collapse of a listed company's share price. In some cases, scammers have impersonated well-known investment advisors and popular market commentators to draw victims into the scheme.
Ramp and Dump Scams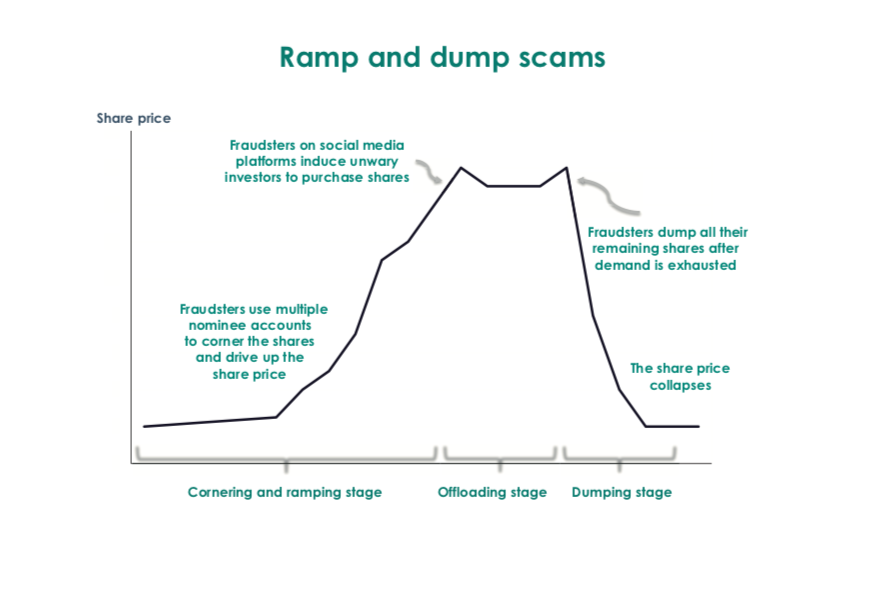 *A ramp and dump scam is a form of stock market manipulation, where fraudsters "ramp" up the price of a small counter, lure investors to buy at an artificially high price and then "dump", ie, sell, the stock. Most of the time, investors do not know the true identities of the people who urge them to buy the stock or the reliability of the information they provide.
---
1. SFC: Online Friends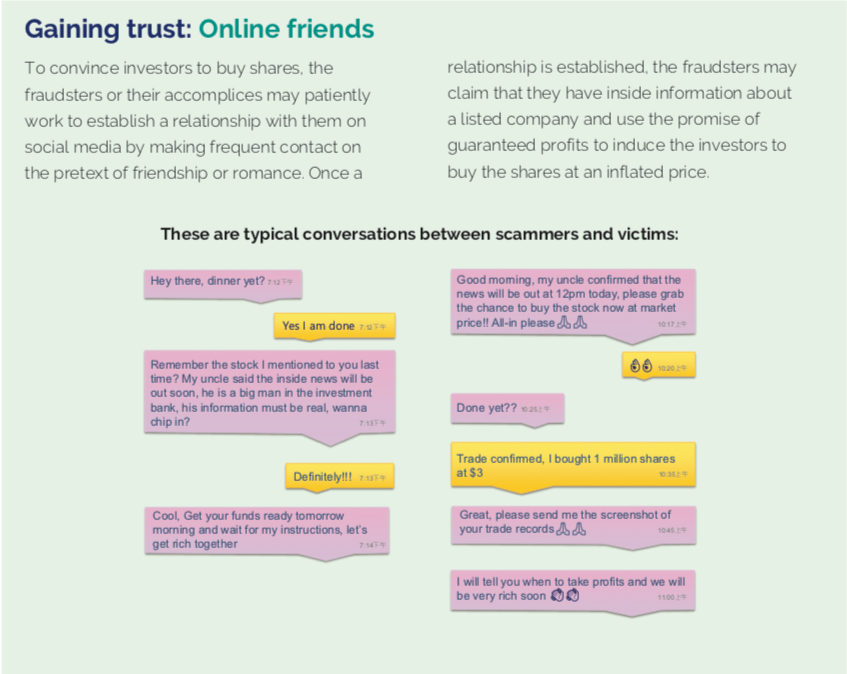 SFC illustrates the typical conversations between scammers and victims above.
2. SFC: Investment Teachers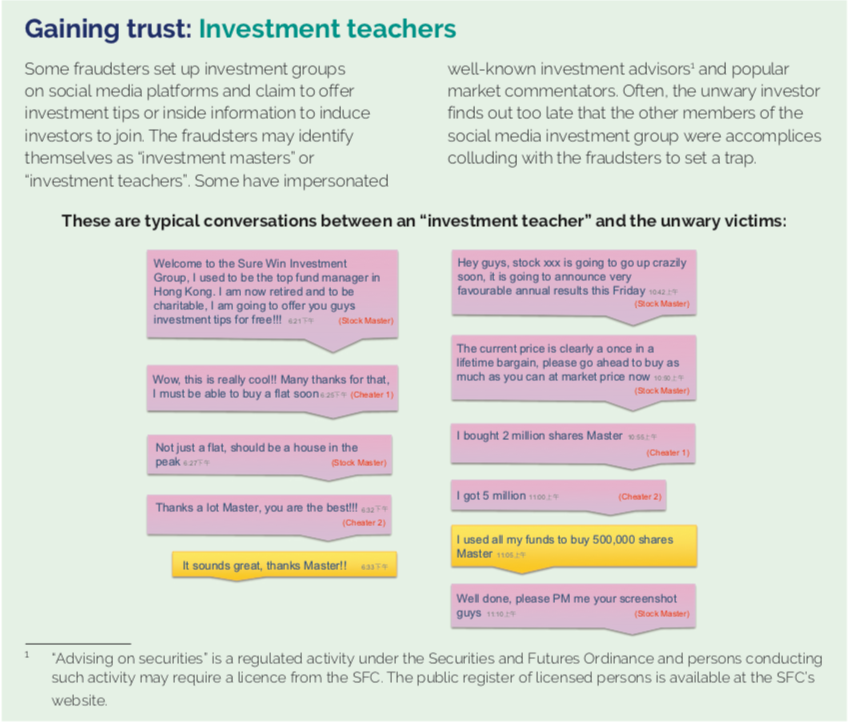 SFC illustrates the typical conversations between "investment teachers" and victims above.
---
Official Securities and Futures Commission Facebook Page
The launch of the official SFC Facebook page will feature the latest news and regulatory updates from the SFC, including investor warnings about market risks, unlicensed activity and other illegal conduct. Information of interest to the financial industry and other professionals is posted on the SFC's LinkedIn page.
Practical guidance for how to identify the warning signs of internet scams is also available from the Investor Financial Education Council, a subsidiary of the SFC.
Ashley Alder, SFC's Chief Executive Officer:

"Cracking down on organised investment fraud on online platforms is a high priority.  To avoid falling victim to these scams, the public must be vigilant when offered unsolicited investment advice or tips on social media."
About Securities and Futures Commission (HK)
The Securities and Futures Commission (SFC) is an independent statutory body set up in 1989 to regulate Hong Kong's securities and futures markets.
We derive our investigative, remedial and disciplinary powers from the Securities and Futures Ordinance (SFO) and subsidiary legislation. Operationally independent of the Government of the Hong Kong Special Administrative Region, we are funded mainly by transaction levies and licensing fees.
Visit: Hong Kong Securities and Futures Commission
---
Caproasia.com is the leading financial media platform covering capital markets, investments and private wealth in Asia. Driving $25 trillion of assets in Asia. Join 14,000+ leading financial professionals and professional investors in Asia. Receive exclusive Caproasia newsletter here. Managing $20 million to $300 million? Register here: Financial Professionals
. Stay ahead of your peers & competition. Register:
Professional Investors
|
CEOs & Entrepreneurs
For press release, email to press@caproasia.com For editorial, media kit, listing on TFC, events, seminars or research & data services, email to mail@caproasia.com
---